Bryan Colangelo may be squandering Philadelphia 76ers assets in efforts to reinforce team bench in time for playoff run. The days of the Philadelphia 76ers losing most of their NBA games is no more. No matter which side of the fence you sit, both sides agreed that this team could compete...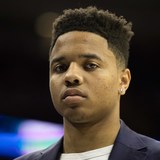 While the Sixers are in the running for a playoff berth this year after bottoming out for multiple seasons, the status of No. 1 overall pick Markelle Fultz continues to cast a dark cloud over a fairly sunny season in Philadelphia. Speaking to reporters on Friday morning, 76ers president of basketball operations Bryan Colangelo admitted that it's possible Fultz won't play again in...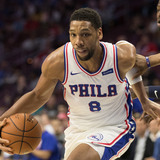 It isn't often that an NBA trade immediately jumps out as a win-win deal, but Brooklyn and Philadelphia both seemed to have accomplished their goals in this trade. Philadelphia is further along on their path to becoming a playoff team again while the Nets are still in asset accumulation mode. Both teams tore it down to the studs as they rebuilt. The 76ers did it by bottoming out...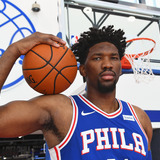 Not many people had a better start to their week than Joel Embiid did.The Philadelphia 76ers center will no longer be a restricted free agent next summer after signing a 5-year, $148 million extension. It's the maximum available to any third- or fourth-year player still signed under their initial rookie contract.On the surface, this is one of the biggest risks we've seen an NBA franchise...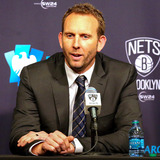 Brooklyn Nets general manager Sean Marks has done admirably in his attempts to lift the team out of their abyss, but now we're learning that he almost didn't even get the job in the first place.ESPN's Zach Lowe reported on Thursday that the Nets were originally leaning towards Bryan Colangelo as their new GM after the 2016 ousting of Billy King before ultimately changing course and...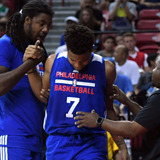 Markelle Fultz's ankle sprain may not be as serious as initially feared, but according to reports, it will still be enough to end his NBA Summer League season.A source told ESPN's Marc J. Spears that the Philadelphia 76ers rookie likely will not play again in the summer league after he rolled his ankle Saturday night against the Golden State Warriors. While one source indicated that...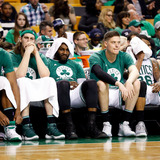 As free agency gets underway, teams are formulating their strategies and considering the feasibility of the big moves they want to make. Some teams will lurk in the background, focusing on smaller moves to augment their rosters.There are a handful of teams, however, with both the means and the reasons to make potentially seismic offseason moves. These teams are facing either pivotal...
After nearly three seasons of radical rebuilding under Sam Hinkie, the Philadelphia 76ers started anew under Bryan Colangelo in the summer of 2016. Hinkie's ambitious plan of building through the draft started to produce real signs of improvement, while continuing to be set up well for the future. After another down season in 15-16, Philadelphia had the top pick in the 2016 NBA...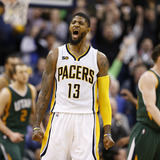 The Philadelphia 76ers were apparently in hot pursuit of four-time All-Star forward Paul George at last month's trade deadline.ESPN's Zach Lowe reported on Tuesday that the Sixers were among the teams that the Indiana Pacers engaged in George trade talks at the deadline. Kyle Neubeck of Liberty Ballers added that the Sixers made a "significant" offer for George that supposedly involved...
The NBA trade deadline has come and gone. Boy, was it an active period around the Association filled with drama and intrigue. It pretty much started off when the Sacramento Kings shocked the basketball world by sending DeMarcus Cousins to the New Orleans Pelicans.This came immediately after Cousins himself took part in the All-Star Game in New Orleans, which acted as a nice little...
MORE STORIES >>
NBA News

Delivered to your inbox

You'll also receive Yardbarker's daily Top 10, featuring the best sports stories from around the web. Customize your newsletter to get articles on your favorite sports and teams. And the best part? It's free!