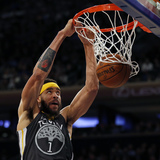 JaVale McGee has been fun to watch throughout his NBA career, with his on-court body language and extremely large wingspan.But it wasn't until he arrived on the Warriors that he began making highlight-reel plays.Maybe it's the fact that he plays alongside a number of All-Stars, or maybe he just really likes the Bay Area coffee, but whatever the reason, McGee's career has been rejuvenated...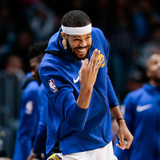 In their search for help at center, the Bucks have talked to the Warriors about JaVale McGee and Zaza Pachulia, reports Marcus Thompson II of The Athletic.Rookie Jordan Bell has moved ahead of McGee in Golden State's center rotation and now is considered a co-starter along with Pachulia depending on the matchup. McGee hasn't been pleased with his playing time or the fact that he...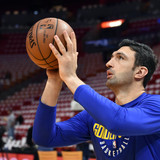 Could the Golden State Warriors be looking to sell off some of their frontcourt pieces before next February's trade deadline?Marcus Thompson II of The Athletic reported Monday that the Warriors have discussed a trade with the Milwaukee Bucks, who have asked about bigs Zaza Pachulia and JaVale McGee. The Bucks also supposedly inquired about rookie Jordan Bell, but the conversation...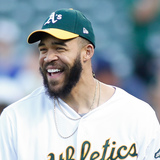 JaVale McGee is an NBA champion, and now he's making sure that no one ever forgets it.The Golden State Warriors big man got a tattoo of the Larry O'Brien Trophy on his forearm and showed it off to Instagram on Tuesday, tagging all of his 2017 title-winning Dubs teammates in the post. It's ink well-earned as McGee rejuvenated his career with the Warriors last season, proving to be...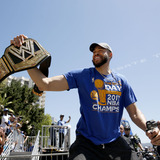 Despite being somewhat of a laughingstock for his awkward on-court ability, JaVale McGee played a huge role in the Golden State Warriors' run to the title this past season.He signed a non-guaranteed contract with Golden State last summer. There was some question as to whether McGee would even make the team's final roster. He responded by putting up the best overall performance of...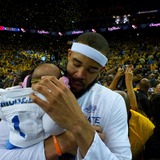 JaVale McGee may have played less than six minutes per game in the NBA Finals, but the Golden State Warriors center still managed to accomplish an incredible feat. Name another player in league history who won a championship with the same hairstyle as McGee's.You can't.McGee, who is known for sporting some ridiculous haircuts, sent a great tweet after the Warriors defeated the Cleveland...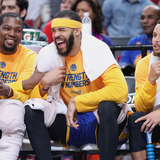 JaVale McGee is one of the quirkier personalities currently playing in the NBA and an odd tidbit provided about him during Thursday's Game 1 of the NBA Finals showcased as much.McGee was profiled via a bio graphic during ABC's coverage of the Game 1 showdown between the Golden State Warriors and Cleveland Cavaliers. Evidently short on information on the Warriors big man, the graphic...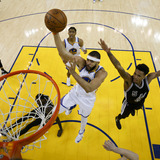 Golden State Warriors backup center JaVale McGee could play an important role in the Finals against the Cleveland Cavaliers.Long a subject of "Shaqtin' a Fool" segments on TNT created by Hall of Famer Shaquille O'Neal, McGee has found himself chastised for his awkwardness on the court.Despite putting up a tremendous first season with the Warriors, Shaq and his buds have continued...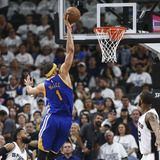 The 10 or 15 minutes JaVale McGee plays in each game of the Finals will be the most important 10-15 minute stretches of every one of those games. It's hard to fathom that a player known mostly for his hijinks on Shaqtin' A Fool will have such a significant impact in a series as star-studded as this one. Bench players who average 6.1 points in 9.6 minutes over the course of a season...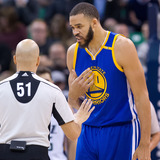 Golden State Warriors center JaVale McGee claims he has a new look for 2017, and we can only hope he's joking. McGee shared a photo on Instagram Tuesday that featured some variation of the rat tail haircut that was popular (for some inexplicable reason) in the 1980s. New year new me! I'm wearing my hair like this for 2017! Y'all rock with it? Tag someone who would...
MORE STORIES >>
NBA News

Delivered to your inbox

You'll also receive Yardbarker's daily Top 10, featuring the best sports stories from around the web. Customize your newsletter to get articles on your favorite sports and teams. And the best part? It's free!