CHICAGO — Bulls executive vice president John Paxson says the team will no longer rest Robin Lopez or Justin Holliday after receiving a reminder from the league office about player rest and tanking. Paxson says the league communicated with the team after the All-Star break about those two players and their diminishing roles. Lopez has missed the last six games and Holliday five of...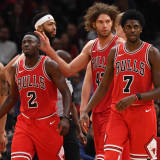 The Bulls are walking a fine line between developing young players and outright tanking, K.C. Johnson of The Chicago Tribune writes. The organization's recent decision to sideline starters Robin Lopez and Justin Holiday is one glaring examples of the club's bold strategy down the stretch.While vice president John Paxson did proactively say the Bulls would be launching a player-development...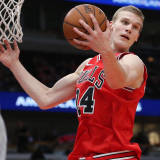 I remember Rusty LaRue. I remember Corey Benjamin. I remember Kornel David, Keith Booth, Charles Jones, and Mario Bennett. I've seen Bulls that you couldn't imagine. The 1999 Chicago professional basketball team was gutted of its championship glitz, its superstar glory, its mythological coaching staff. In the first definitively hubristic, atomic restructuring of several to come over...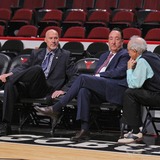 It's safe to say plenty of Chicago Bulls fans are not happy with John Paxson and Gar Forman. For proof, look at this billboard that some of them purchased. We have to give it to the Bulls fans here. They're making they're wishes pretty well known.Paxson and Forman have long been sources of frustration in Chicago. The Bulls didn't do enough to round out a team that had a potentially...
Chicago Bulls vice president of basketball operations John Paxson gave some interesting fodder for fans and the media to chew on Tuesday.Discussing the trade that sent Jimmy Butler to the Minnesota Timberwolves — a trade many thought was severely one-sided in favor of Minnesota — Paxson seemed to admit the Bulls are going into tank mode.The first comment that gave us a clue was when...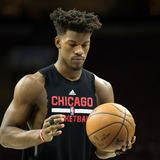 It remains unclear what Jimmy Butler thinks about being traded by the Chicago Bulls, but one member of his inner circle doesn't seem sorry to see him go.Travelle Gaines, Butler's personal trainer, sent a scathing tweet shortly after Butler's trade to the Minnesota Timberwolves was made official, and he pulled no punches against Chicago general manager Gar Forman. Notably, Gaines...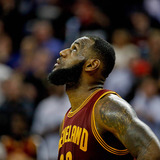 Charles Barkley has never backed down from criticizing LeBron James, and LeBron has finally heard enough of it.After James complained about the Cleveland Cavaliers' not putting enough pieces around him, Barkley ripped LeBron for being "whiny" and acting in an "inappropriate" manner. LeBron has typically taken the high road when called about by Barkley in the past, but he finally...
Chicago Bulls forward Taj Gibson admitted something rather startling on Saturday: Rajon Rondo may have had something of a point.Gibson revealed that some of the younger Bulls players wanted to see Dwyane Wade on the practice court more, an issue that came up in a Friday team meeting."That's one of the things in the meeting: Young guys just want a little bit more from him," Gibson...
Bulls guard John Paxson's clutch 3-pointer that put the Bulls ahead for good in the deciding game of the 1993 NBA Finals in Phoenix happened 23 years ago today.
John Paxson addresses the media about the team's future after the Bulls finished their season with a win over the 76ers. - 4/13
MORE STORIES >>
Bulls News

Delivered to your inbox

You'll also receive Yardbarker's daily Top 10, featuring the best sports stories from around the web. Customize your newsletter to get articles on your favorite sports and teams. And the best part? It's free!