The Boston Celtics season seems like it has finally taken shape, as the losses have started to accumulate. It's hard to notice, but head coach Brad Stevens has to be getting frustrated. Players that had been playing well, and changing their style of game to accommodate Brad Stevens new system, have been slowly regressing to their former, less appealing styles. Jordan Crawford has...
  While the Boston Celtics have played far better than most thought, and have much greater reason to be excited about their future, than being distraught, there is still reason to have worrisome thoughts. Some of these may be far-fetched, but not out of the realm of possibility. While there have been no real indications of any major weaknesses of head coach Brad Stevens (he seems...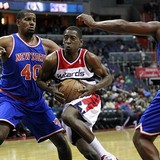 In the Celtics most recent win Jordan Crawford played great except for one puzzling play. This according to Jay King of Masslive.com: The point guard was very good for most of the afternoon, connecting on 7 of 11 shots en route to 19 points and five assists. But with less than four minutes left and the Celtics looking to build on a double-digit lead, Crawford tried one of his wildest...
With road wins against both the New York Knicks and Brooklyn Nets so far this week, the Washington Wizards are coming into action on Saturday afternoon against the Boston Celtics playing at a very high level. Set for a 1 p.m. tip-off in Boston, however, Washington will have to deal with game planning for a familiar friend: Jordan Crawford. Crawford played with the Wizards for three...
New York Daily News Miami is looking to deal for a young wing player who can score and take some of the load off Dwyane Wade. A few GMs have identified Boston's Jordan Crawford as a player the Heat will go after in the coming days/weeks.Well, I don't like this at all. Remember a few weeks ago when the Celtics decided not to extend Crawford, rather waiting to see if they can reach...
What is going on with these Boston Celtics right now? They have won five of their last seven games, and have improved to a 9-12 mark on the season thus far. At first glance that doesn't seem like anything special, but considering the lack of talent on this team, it is quite the feat so far. The intriguing part of this season so far is that there hasn't been any singular dominant...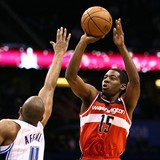 One of the more surprising byproducts of this strange season is the play of Jordan Crawford.The Celtics are only 20 games into the season and yet Crawford can be called the most productive player for Boston in a few of them. Take Tuesday night's game against Milwaukee. Crawford had 25 points in the win over the Bucks, scoring 15 in the fourth quarter alone.So far this season, Crawford...
Jordan Crawford's 12 points may not jump off the page when looking at last night's box score, but Steez was instrumental in Boston winning on the road in Atlanta last night. 10 of his 12 points came in the decisive final quarter where the Celtics snuffed out the Hawks' hopes of trying to hand Boston it's seventh straight loss. Crawford's biggest bucket was a running jumper over the...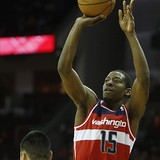 The Celtics never seemed to really lose control of the game tonight at the TD Garden, as they rode a Jordan Crawford double double (16 points, 10 assists) to cruise to a 120-105 victory over tanking-competitor Orlando Magic It's the team's fourth straight win as they now move into a tie for first. This of course after losing four straight to start the year. Seven Celtics players...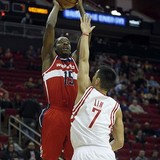 Every morning, we compile the links of the day and dump them here… highlighting the big storyline. Because there's nothing quite as satisfying as a good morning dump. Stevens called Jordan Crawford a "calming presence" during the fourth quarter of Wednesday's win over the Utah Jazz. On Friday, Crawford's late-game actions left Stevens suggesting he was "the most excited I've been...
MORE STORIES >>
NBA News

Delivered to your inbox

You'll also receive Yardbarker's daily Top 10, featuring the best sports stories from around the web. Customize your newsletter to get articles on your favorite sports and teams. And the best part? It's free!