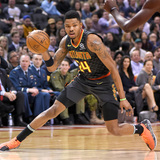 Although Kent Bazemore's season has ended early due to a bone bruise in his right knee, the Hawks swingman still felt like 2017-18 was a better overall year for him than the 2016-17 campaign, writes Michael Cunningham of The Atlanta Journal-Constitution."I'm in a great place," Bazemore said on Tuesday. "Solid bounce-back season after last year's efforts. I grew as a player and a...
Hornets point guard Michael Carter-Williams will miss the rest of the season due to a posterior labral tear in his left shoulder, the Hornets announced today in a press release. Carter-Williams, who sustained the injury on Sunday, will undergo surgery on his shoulder.Carter-Williams, 26, signed a one-year, $2.7MM deal with the Hornets last summer and has served as Kemba Walker's...
After signing with the Hornets during the 2017 offseason, Michael Carter-Williams has served as the team's primary point guard behind Kemba Walker. However, Carter-Williams' season appears to be in jeopardy.As Rick Bonnell of The Charlotte Observer writes (via Twitter), the former Rookie of the Year suffered a left shoulder injury on Sunday and is currently weighing whether to elect...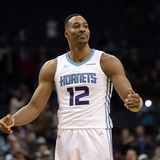 Hornets center Dwight Howard has long struggled with his free-throw shooting — as he's made only 56.4 percent of his attempts from the line during his career — which is why he's been ridiculed over it by opposing fans and players.Howard was able to essentially flip the script during Wednesday's game against the Wizards when he sank two free throws and let the Wizards bench know about...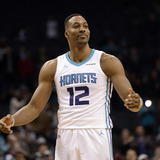 Scott Brooks' decision to have Dwight Howard shoot some free throws at the end of Wednesday's Charlotte Hornets-Washington Wizards game backfired, leading Howard to do some taunting.After Tim Frazier and Michael Carter-Williams were ejected with about four minutes left in the game, Brooks chose to have Howard shoot MCW's free throws.Howard entered the game and nailed both. He then...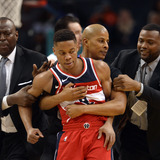 An altercation during Wednesday's game between the Wizards and Hornets led to the ejection of two players.Following a layup by Chris McCullough, Jason Smith was called for a foul as a result of getting tangled up with Michael Carter-Williams. Carter-Williams took exception to the contact and made his way towards Smith before being corralled by teammates. Words were exchanged by members...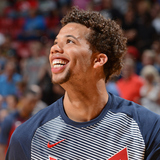 Milwaukee Bucks guard Michael Carter-Williams is a former first-round pick and has a bright future ahead of him playing basketball, but baseball may not be for him. Carter-Williams threw out the first pitch at Thursday's Cardinals-Brewers game, and let's just say he should probably stick to dishing out assists and scoring points at the rim, rather than hurling pitches from the mound...
The Milwaukee Bucks are loading up as they prepare to make a playoff push. The Bucks worked a multi-team, multi-player deal before Thursday's deadline that netted them Michael Carter-Williams and Tyler Ennis from the Philadelphia 76ers as well as Miles Plumlee from Phoenix, David Aldridge reports. The Bucks are trading Brandon Knight to Phoenix as...Read More
Ever since he won the Rookie of the Year Award, Philadelphia 76ers point guard Michael Carter-Williams has been the subject of countless trade rumors. According to ESPN's Chad Ford, Carter-Williams has been a source of discord in the Sixers' front office – one side believes he is the team's point guard of the future, while the other thinks MCW is more valuable as a trade piece to...
Will the 76ers' roster pan out this season? It may be tanking season for Philadelphia 76ers GM Sam Hinkie but in all honesty, the 76ers might have a lot more positive pieces than most people think. Sure, the roster is extremely young and inexperienced. However, if these young bucks band together closely, they might surprise themselves with a nice season. Roster Overview: The backcourt...
MORE STORIES >>
Hornets News

Delivered to your inbox

You'll also receive Yardbarker's daily Top 10, featuring the best sports stories from around the web. Customize your newsletter to get articles on your favorite sports and teams. And the best part? It's free!