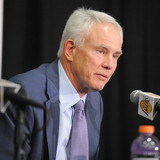 Mitch Kupchak may be back running an NBA team before long.ESPN's Adrian Wojnarowski wrote an article on Monday about the state of the Charlotte Hornets' GM search. He says Kupchak is the frontrunner for the position, though the team is set to begin a search with interviews potentially coming this week.According to Woj, in addition to Kupchak, the Hornets have sought permission to...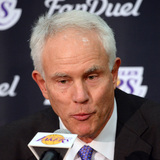 The Charlotte Hornets are in need of a turnaround. They need to shake things up. And Michael Jordan knows just the guy to do it.According to Adrian Wojnarowski, the Hornets aren't renewing current GM Rich Cho's contract. And that comes from Jordan himself."I want to thank Rich for all of his hard work with the Charlotte Hornets organization through the years and wish him and his...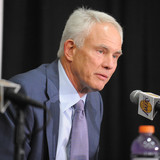 There has been talk for a while now that Mitch Kupchak could land another front office job with an NBA team after he was fired by the Los Angeles Lakers last year, and it appears his most likely landing spot has been established.ESPN's Adrian Wojnarowski reports that the Charlotte Hornets are unlikely to bring back general manager Rich Cho next season, and team owner Michael Jordan...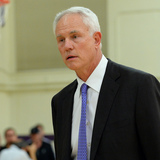 The Charlotte Hornets must consider diving into a rebuild, but current general manager Rich Cho might not be there to help the franchise navigate a challenging time.Instead, team owner Michael Jordan is eyeing Mitch Kupchak.ESPN's Adrian Wojnarowski reports the Hornets are unlikely to retain Cho and are expected to pursue Kupchak, the former GM of the Los Angeles Lakers. According...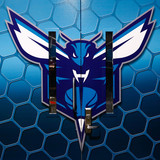 The Hornets are expected to shake up their front office after the 2017/18 season, according to ESPN's Adrian Wojnarowski, who reports that general manager Rich Chois unlikely to receive a new contract from the team.Per Wojnarowski, former Lakers GM Mitch Kupchak is expected to be the top target for Charlotte. The Hornets figure to pursue Kupchak in the hopes of partnering him in...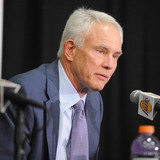 Mitch Kupchak may be back in the game within the next several months.Gery Woelfel of the Racine Journal Times reported on Wednesday that he is hearing that the former Los Angeles Lakers general manager could be getting another NBA gig after the season. Woelfel adds that it will "probably" be a GM job as well and would "most likely" be with an Eastern Conference team.Kupchak, 63,...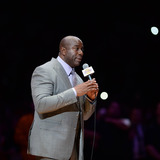 Magic Johnson has been in charge of the Los Angeles Lakers for less than a day, but the new president of basketball operations is said to be getting right to work.Two opposing team executives told Amico Hoops Johnson has already called proposing trades. The NBA trade deadline is less than 48 hours away.Johnson was able to lead the organization to success as a player, helping the...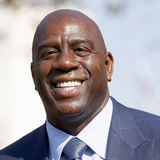 Magic Johnson made it clear from the moment he was hired by the Los Angeles Lakers that he wants to take over the team's basketball operations department, and he is getting his wish.The Lakers announced on Tuesday that they have named Johnson their President of Basketball Operations. In doing so, they relieved both co-owner Jim Buss and former general manager Mitch Kupchak of their...
Mitch Kupchak says the Lakers will pursue veteran leadership in free agency and the pitch will be a bit different than the last couple seasons.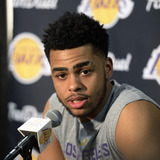 Los Angeles Lakers general manager Mitch Kupchak isn't ruling anyone on his current roster out of potential trade talks this offseason. Speaking about the state of his franchise before the team finds out if it will land a top-three pick in the upcoming draft, Kupchak said he likes his young talent but wouldn't rule out putting anyone on the block. "Nobody's off limits," he said...
MORE STORIES >>
NBA News

Delivered to your inbox

You'll also receive Yardbarker's daily Top 10, featuring the best sports stories from around the web. Customize your newsletter to get articles on your favorite sports and teams. And the best part? It's free!