We've updated our Privacy Policy.
By continuing to use this site, you are agreeing to the new Privacy Policy.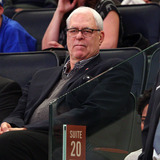 The NBA trade deadline has passed and teams are buying out players in order to let them join contenders. Teams that believed in their championship potential did all they could to secure additional pieces for their run, while teams that knew they were out of the running attempted to clean house.For some teams, they clearly got better and improved their odds. For others, they dropped...
Nets GM Sean Marks talks about the two acquisitions his team made at the NBA trade deadline, and how hard it was to part with Bojan Bogdanovic despite numerous offers.
Brooklyn Nets center Brook Lopez and Nets general manager Sean Marks discuss the team deciding not to trade the tenured Net.
LIKE WHAT YOU SEE?
GET THE DAILY NEWSLETTER: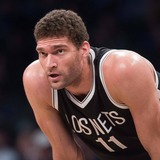 The final stage of the Brooklyn Nets' complete teardown under new general manager Sean Marks may be upon us. According to a report by Marc Stein of ESPN on Friday, the Nets are listening to offers for center Brook Lopez with some rival executives convinced that the team is open to moving the former All-Star big man between now and the February trade deadline. Lopez, 28, is averaging...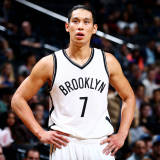 In the end, Linsanity ended with a thud, with Knicks general manager Glen Grunwald refusing to open his hotel door room to accept Houston's three-year offer sheet for Jeremy Lin during summer league. The league got involved, and in the end, the Knicks allowed Lin to leave, just five months after he took over the sports world, ruled Madison Square Garden and landed on back-to-back...
Sean Marks, the first-year General Manager of the Brooklyn Nets, set two unlikely records during his playing career. For one, Marks was the league's first-ever player from New Zealand, with three Kiwis entering the NBA since. (Although one of them, Aron Baynes, competes internationally for Australia.) The other, and far more unlikely record, is that Marks played the fewest total...
Even since the initial cursory phone call between first-year general manager Sean Marks and the Brooklyn Nets, the only possible topic of conversation has been the several-years rebuilding process that the team inevitably faces. In recent years, Sam Hinkie was undoubtedly the face of modern rebuilding with his non-stop series of envelope-pushing, future-focused moves. We're about...
General Manager Sean Marks speaks with Sarah Kustok on the process of the draft selections, free agency, and his first time as GM.
There was never a right way for Sean Marks to rebuild the Nets. He took over a team with worse current players than just about anyone else, but without his own draft picks until 2019 traditional rebuilding flew out the window as well. A lesser GM would've made a bunch of high-risk moves trying to win now. And yes, Derrick Rose was available and there were attainable potential stars...
The Nets introduce their new GM Sean Marks and talk about his road to the position as well as the culture he will instill in Brooklyn.
MORE STORIES >>
Nets News

Delivered to your inbox

You'll also receive Yardbarker's daily Top 10, featuring the best sports stories from around the web. Customize your newsletter to get articles on your favorite sports and teams. And the best part? It's free!