We've updated our Privacy Policy.
By continuing to use this site, you are agreeing to the new Privacy Policy.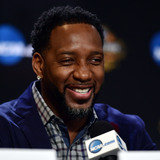 Remember the Kobe-Shaq Lakers? Moreover, remember how incredibly dominant they were? Well, Jerry West wanted even more. Turns out, he also wanted Tracy McGrady.Dear God.And ahead of the 1997 NBA draft, Lakers head coach Del Harris knew it."I don't think anybody can look at an 18-year-old and say he's a Hall of Famer," says Harris.But that isn't all."You couldn't even do that with...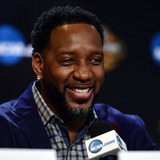 2017 Hall of Famer Tracy McGrady will return to where it all started, the Orlando Magic. The Orlando Magic announced that T-Mac will join the organization as a special assistant to the CEO. In his new role, McGrady help the Magic in many areas, including advising players and coaches, marketing and community outreach, and even help with the Orlando G-League team.After beginning his...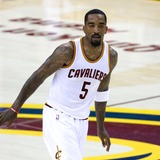 JR Smith's nickname is "Swish," but he thinks that Tracy McGrady's recent comments about the Hall of Fame were a lot closer to an airball.McGrady, who will officially be inducted into the Hall in September, made some interesting remarks on Friday about the honor."Social media can give a lot of people voices these days, and the first thing they say is 'No rings, no rings,'" he said...
LIKE WHAT YOU SEE?
GET THE DAILY NEWSLETTER: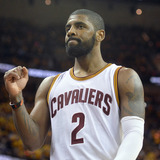 Kyrie Irving claims to not care too much about the comments made by Tracy McGrady this week about how Stephen Curry unanimously winning the MVP award demonstrates the NBA currently is "watered-down." "It doesn't matter to me," Irving said, via cleveland.com's Chris Fedor. "There's always a different era that comes into the game and guys are going to continue to change the game...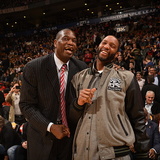 Now that Tracy McGrady has gotten professional baseball out of his system, the 35-year-old has his sights set on returning to the NBA. Over the summer, McGrady retired from baseball after recording his first career strikeout. He then spent some time playing basketball in China. Next stop: Los Angeles Lakers? In a lengthy feature written by Les Carpenter of Bleacher Report, McGrady...
The Sugar Land Skeeters of the Atlantic League confirmed on Tuesday that they have interest in former NBA star Tracy McGrady, who is attempting a second career as a professional baseball player. The Skeeters, who are an independent baseball team, sent out a press release to media outlets including Larry Brown Sports stating that there […]
Back in September, former NBA star Tracy McGrady became a part-owner of a yet-to-be-named baseball team slated to start play in Biloxi in 2015. Now, the rumor is...the seven-time All-Star might actually be looking to suit up and pitch. During Friday night's Oklahoma City Thunder-Brooklyn Nets telecast on ESPN, McGrady's former coach, Jeff Van Gundy, spilled the beans on what...
MORE STORIES >>
NBA News

Delivered to your inbox

You'll also receive Yardbarker's daily Top 10, featuring the best sports stories from around the web. Customize your newsletter to get articles on your favorite sports and teams. And the best part? It's free!