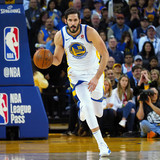 Veteran forward Omri Casspi is the latest addition to the Warriors' growing disabled list, according to Mark Medina of The San Jose Mercury News. Casspi underwent an MRI today after spraining his right ankle Friday. Doctors are still evaluating the results, but initial reports indicate that he will be out of action for about a week.Medina notes that Casspi's production and playing...
Vince Carter was signed by the Kings to be a mentor, but is still contributing on the floor at 41 years old Vince Carter checks into the game and hits a spinning hook shot off a dump-off pass. He crashes into lane after a behind-the-back dribble for an up-and-under reverse layup. He posts up and spins around his defender for a layup. He posts up and spins into another layup...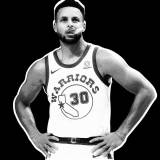 Happy belated 30th birthday to the greatest shooter in NBA history.On Wednesday, Steph Curry turned the big 3-0, and to celebrate three decades of Wardell the Warriors threw their captain a surprise party. Curry arrived to the event in style, only to see both Steve Kerr and Klay Thompson show off their best dad dance moves once he got there. The team may have actually gone a little...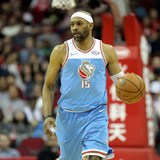 The Toronto Raptors are on pace for their best finish in franchise history. Therefore, a potential reunion with Vince Carter is going to have to wait. For now, at least.Of course, this comes on the heels of the Raptors' reported interest from just a couple of weeks ago. But that's then; this is now. A reunion now does make sense in a couple of different ways, however. For starters...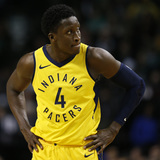 Victor Oladipo went Hollywood while in Los Angeles for the Slam Dunk contest.The Indiana Pacers guard performed a cool "Black Panther" dunk for his second dunk in the contest. Actor Chadwick Boseman, who plays the titular superhero in the Marvel movie "Black Panther", was sitting courtside for the dunk contest at Staples Center on Saturday night. Oladipo came over to Boseman and...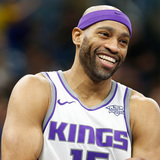 Joe Johnson, acquired from the Jazz by the Kings in one of Thursday's three-team trades, will "definitely" get a buyout if he wants one from Sacramento, tweets Marc Stein of The New York Times. However, according to Stein, the Kings would love to hang onto another veteran – Vince Carter – for the rest of the season.There's a sense that the Kings would be open to working with Carter...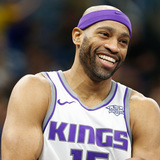 The Toronto Raptors stood pat prior to Thursday's NBA trade deadline. Much like other teams that didn't make a move, this doesn't mean that the Raptors' roster will look the same once the playoffs start.As we've seen throughout the past several seasons, the NBA's buyout market promises to be extensive in the coming weeks. For a Raptors team that's right there with Boston as the top...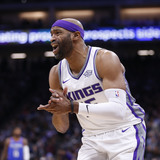 Vince Carter is 41 years old. His playing days are almost over. But over the course of almost 22 seasons, he's played for seven different teams. Toronto, where he spent his first seven seasons, showed him plenty of love last week. But he wouldn't mind being celebrated by another club, either. "Of course. When you hear people talk about it, of course. For years to come, you walk in...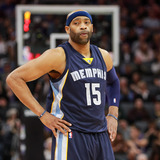 Vince Carter is a 19-year veteran of the NBA at the age of 40, but the grizzled free agent still has a burning passion to play, and play a lot.During a Summer League broadcast, Carter spoke about his future. He said he has no intention of chasing a ring for the sake of chasing a ring, meaning he has no interest in sitting at the end of a bench to achieve a championship.Instead, Carter...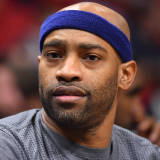 At one time, Vince Carter was on top of the basketball world. He came onto the national scene during his high-flying days at North Carolina and burst into the NBA as a scoring, dunking machine with the Toronto Raptors who was named the 1998-99 Rookie of the Year. He became an All-Star, elevated the Raptors to a contender and put on arguably the most awe-inspiring performance in NBA...
MORE STORIES >>
Kings News

Delivered to your inbox

You'll also receive Yardbarker's daily Top 10, featuring the best sports stories from around the web. Customize your newsletter to get articles on your favorite sports and teams. And the best part? It's free!