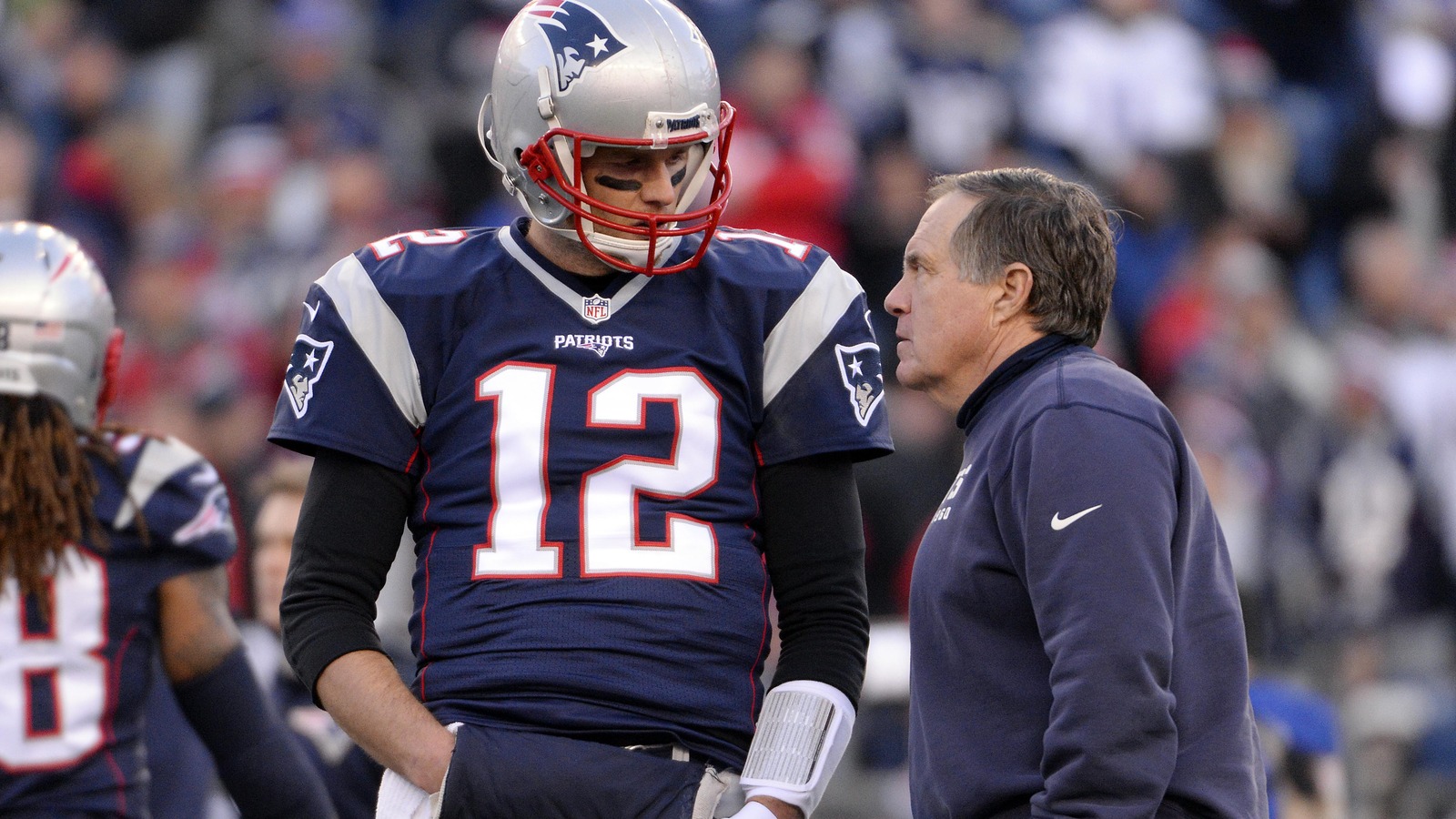 Can anyone knock the Patriots off their perch?
Robert Deutsch-USA TODAY Sports
New England has had a stranglehold on the division since Tom Brady took over as starting quarterback in 2001. The Patriots have only lost the division twice during the Brady era (2002 and 2008) and have an incredible 47-13 record against division opponents over the past decade.
The path to a title in this division clearly runs through Gillette Stadium. And well, that spells bad news for the three teams stuck playing the Patriots twice a year.
1. New England Patriots
Could this be the best all-around Patriots team since their undefeated 2007 regular season? History made at that level is nearly impossible to replicate, but from a talent standpoint Belichick and company have as much as anyone could ask for heading into 2017.
Offseason moves added depth and versatility to the offense, especially at the running back position. Mike Gillislee and Rex Burkhead fill clear roles for the New England running game, which looks to recreate its efficiency without depending on another individual 18-touchdown campaign—a la LeGarrette Blount last year.
Brady now has possibly the best receiving core of his career as well, barring injury. Bringing in Brandin Cooks gives the Patriots a pure deep threat. And, Cooks possesses the ability to move into the slot as well. This will be a welcomed addition, especially given the struggles of New England's receiving corps on deep passes—excluding Chris Hogan.
But perhaps the scariest part of the reigning Super Bowl champions is their improvement on the defensive side of the ball. New England was last season's No. 1 scoring defense, yet still spent a big chunk of cap space to bring in cornerback Stephon Gilmore to play alongside Malcolm Butler. Paired with three quality safeties, the Patriots have all the personnel needed to run multiple schemes and force the opposition to take deep shots against a talented secondary. The pass rush is the only major concern, but the Patriots have had success finding players to perform well on a discount for several years.
Based on talent alone, New England easily secures the label as AFC East favorites.
2. Miami Dolphins
Catastrophe quickly transitioned into renewed hope for second-year Head Coach Adam Gase and the Dolphins. Ryan Tannehill's non-contact knee injury had Miami anxious, but his decision to undergo ACL surgery opened the opportunity for Jay Cutler to take the reins as the leader of a talented offense.
Despite the hype around him, labeling the 34-year-old Cutler as a big upgrade over Tannehill is a stretch. Cutler has never had a completion percentage higher than Tannehill's 67 percent rate last season. He's also been steadily declining with age—he led the NFL in interceptions in 2015, hasn't had a winning record since 2012 and hasn't played in all 16 games since 2009.
Outside of the quarterback position, Miami has a lot to be excited about. Jay Ajayi will look to build on his breakout campaign. The addition of Julius Thomas only strengthens the Dolphins ability to score in the red zone. Tannehill didn't throw a single interception in limited red zone opportunities last year; Cutler should have an even better opportunity to continue that trend.
Like many other teams around the league, Miami is counting on a good bill of health to stay afloat. Especially on defense. Losing rookie linebacker Raekwon McMillan was yet another tough blow to a unit looking to come together behind a defensive line that features two feared rushers in Ndamukong Suh and Cameron Wake.
All things considered, the Dolphins need a lot of things to go right to earn another playoff appearance in 2017.
3. Buffalo Bills
With Rex and Rob Ryan out of the picture, there's a new sense of hope in Buffalo. Long-tenured and well-respected coordinator Sean McDermott is at the helm. And, he's ready to change the Bills culture into a disciplined, blue-collar organization. But how soon will these goals translate into wins?
The answer to this question became a lot more complicated after GM Brandon Beane made a pair of shocking trades, sending receiver Sammy Watkins to the Rams and corner Ronald Darby to Philadelphia to acquire more early-round picks in the 2018 draft. The players Buffalo got in return are a clear downgrade. And, the moves send a clear message to the roster that the future is valued more than competing for a championship in the short-term.
Despite the trades, the Bills still have a lot of talent to display. Tyrod Taylor and LeSean McCoy ensure another stellar rushing season after Buffalo had the third-most rushing yards in the league. The additions of rookie receiver Zay Jones and veteran Anquan Boldin should also give Taylor the best set of skill players he's had as a starter.
The biggest concerns for Buffalo remain on the line of scrimmage. Cordy Glenn and Richie Incognito can hold down the fort on the left side, but the right side has struggled mightily recently. Meanwhile, the defensive line will be transitioning back to a 4-3 scheme, relying on a big sophomore year from former first round pick Shaq Lawson. And, they'll hope to get production from an aging Kyle Williams as well as an underachieving Marcell Dareus.
The future looks bright in Buffalo, but an end to their league-long playoff drought likely won't come this season.
4. New York Jets
On paper, the Jets quite possibly have the worst offense in the league. All three of New York's leading receivers are gone—Brandon Marshall left in free agency, Eric Decker was cut, and Quincy Enunwa is out for the season with a neck injury. Running backs Bilal Powell and Matt Forte could lead the team in receptions this season. That's how thin they are at receiver.
The lack of skill position talent make the options at quarterback look even bleaker too. Josh McCown is somehow still a starting quarterback. For now. That is, until New York likely gives younger options Christian Hackenberg and Bryce Petty a chance. With what will likely be a revolving door at receiver and a below average offensive line, whoever is under center is going to struggle to stay on their feet.
The bright spots lie on the defensive side of the ball for New York. Jamal Adams and Morris Claiborne add much-needed youth and physicality in the secondary. Plus, the defensive line still boasts quality talent. Sheldon Richardson and Muhammad Wilkerson have been a productive duo for years now. Each could help anchor an elite run defense alongside Leonard Williams.
Ridding of veterans like Decker, David Harris and Darrelle Revis was a good first step towards rebuilding. Unfortunately for Jets fans, it'll likely leading to an abysmal record in 2017.
QUIZ: Name the oldest player on every NFL team from the 2016 season
How many of the NFL's elder statesmen from the 2016 season can you name in six minutes?
CLUE: TEAM / AGE / POSITION
MORE FROM YARDBARKER
NFL News

Delivered to your inbox

You'll also receive Yardbarker's daily Top 10, featuring the best sports stories from around the web. Customize your newsletter to get articles on your favorite sports and teams. And the best part? It's free!