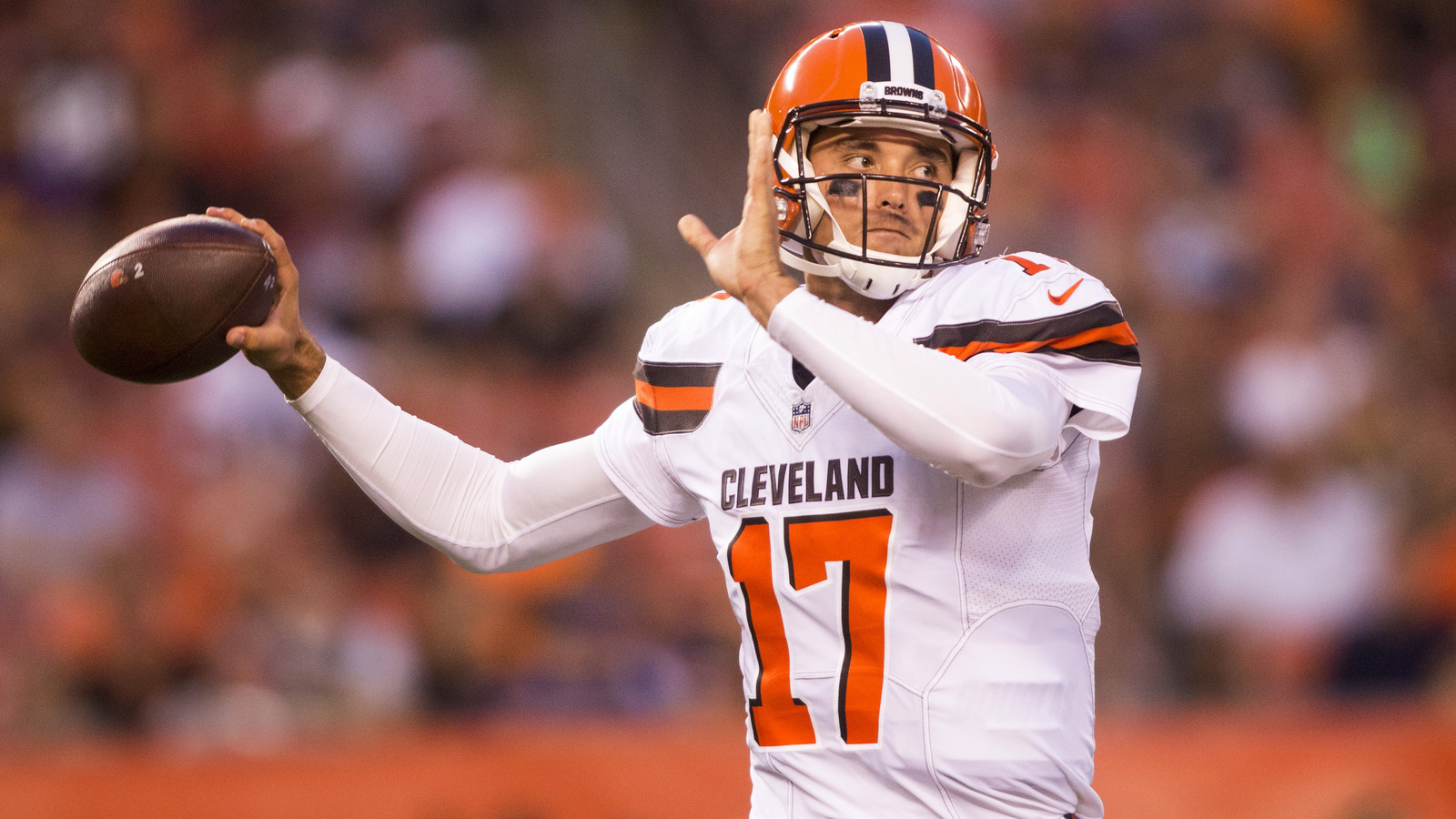 Brock Osweiler remains extremely confident in his abilities.
Scott R. Galvin-USA TODAY Sports
Brock Osweiler may or may not wind up starting at quarterback for the Cleveland Browns, but he is certainly a firm believer in his talent — now more than ever, in fact.
Osweiler told Mary Kat Cabot of cleveland.com that not only does he think he's back to being the quarterback that led the Denver Broncos to five wins in seven games in 2015, he thinks he's even better than that now.
"Absolutely. In fact, I'm a better quarterback and I know that for a fact, because I've never been coached so hard on my fundamentals until I got here," Osweiler said. "Coach [Hue] Jackson and [quarterbacks] coach [David] Lee, they do not let a single rep go without being on your fundamentals, and your fundamentals are what make you play great, so I'm excited about the potential of the 2017 season. Like I said, not only do I feel capable of playing the way I did in 2015, I think I can play a lot better. Not a little better, a lot better. So I'm very excited about the potential this season."
Osweiler does think he will win the starting job — but also notes that his competitors do and should feel the same way about themselves.
"Absolutely. If any of us quarterbacks do anything but prepare to be the starter for this football team, not only are we doing ourselves a disservice, but we're also doing this team a disservice," Osweiler said. "All four of us need to be working every day trying to take that starting quarterback position."
Osweiler has really been fixated on talking about how he's being coached on fundamentals, which has been perceived by some as a shot at the Houston Texans. It is no surprise that he's confident, and he's saying all the right things, but now he has to perform.
MORE FROM YARDBARKER
Browns News

Delivered to your inbox

You'll also receive Yardbarker's daily Top 10, featuring the best sports stories from around the web. Customize your newsletter to get articles on your favorite sports and teams. And the best part? It's free!