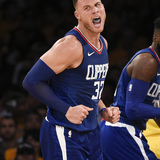 As the Cleveland Browns are muddling through another losing season—still without a win—don't forget, they care coming off a campaign in which they won just a single game. 2015 only brought them three. Before that? Seven wins in 2014. Not bad, right? Well one season before that, they won just four.So, does that make the Cleveland Browns the worst sports team in history?Long-time Browns...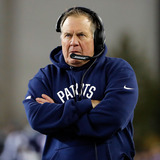 Robert Kraft is probably glad he didn't listen to former Browns owner Art Modell.According to The MMQB via Pro Football Talk, the Patriots owner recalled that Modell said it would be a bad idea to hire Bill Belichick as head coach in 2000."He said if I did it, I'd be making the biggest mistake of my life," Kraft said.Modell fired Belichick after he coached the Browns from 1991-1995...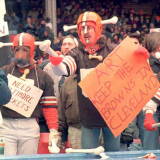 As the return of football is upon us, the stadium formerly known as the Edward Jones Dome sits quiet. The all-too-familiar sounds of crunching shoulder pads, crowd cheers and beer vendors are gone, likely for a long time to come. For the second time in 30 years, football has abandoned St. Louis and its fanbase for greener, sunnier pastures.Two states over and 559 miles away, the...
By Jason Rowan Charges have been dropped against a self-professed Cleveland Browns fan who was accused of urinating on Art Model's grave, according to a report from The Baltimore Sun. Paul Serbu, 62, of Franklin, Ohio, received a misdemeanor charge of disorderly conduct in a cemetery related to an incident spawned by a YouTube video posted last July that showed the Browns fan appearing...
Several current and former Baltimore Ravens attended the funeral for former team owner Art Modell, who died at the age of 87 last week. No surprise it was accomplished motivational speaker Ray Lewis who stood out for the speech he gave. Lewis, the second ever draft choice by the Ravens, eulogized Modell. He spoke about Modell being a visionary for moving the Cleveland Browns...
The Cleveland Browns plan to recognize late owner Art Modell at Sunday's season opener. Modell, who died Thursday at the age of 87, remains a vilified figure here for moving the Browns to Baltimore in 1995. Browns spokesman Neal Gulkis said the team will pay ''appropriate recognition'' to Modell when the Browns play the Philadelphia Eagles. Gulkis said plans have not been finalized...
Art Modell, the controversial former Browns owner who moved the team out of Cleveland, has been hospitalized in Baltimore and his condition is worsening, according to a local TV station. Family members, including his two sons, have gathered to be with the 87-year-old Modell, WKYC-TV reports. Modell moved the Browns to Baltimore following the 1995 season and renamed them the Ravens...
MORE STORIES >>
NFL News

Delivered to your inbox

You'll also receive Yardbarker's daily Top 10, featuring the best sports stories from around the web. Customize your newsletter to get articles on your favorite sports and teams. And the best part? It's free!