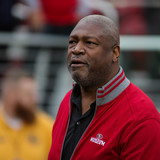 Charles Haley spent five seasons of his Hall of Fame career with the Dallas Cowboys, and he's not pleased with the current edition of the franchise.While appearing on ESPN Dallas (h/t Dallas Morning News), Haley said the team took its 13-3 record in 2016 for granted, just expecting to show up and win the Super Bowl in 2017. The defensive end said he blames everybody for the letdown...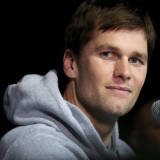 A number of firsts would be unlocked for Tom Brady if the Patriots win Super Bowl LII. He would be the first player in NFL history to win six Super Bowls, breaking the tie he currently holds with Charles Haley. He would be the first quarterback over the age of 40 to win a title. He already owns the record for most Super Bowl MVP awards, though he could extend that total to five.Frankly...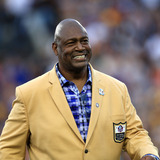 Only one player in the history of the NFL since the Super Bowl era, Charles Haley, has won five championships. He won two Super Bowl rings with the San Francisco 49ers then won three more as a member of the Dallas Cowboys.After Tom Brady and the New England Patriots beat the Pittsburgh Steelers to head to Super Bowl LI, Haley sent a congratulatory tweet with a little challenge to...
Charles Haley is the only player in NFL history to win five Super Bowls. He was a tremendous player, and he was inducted into the Pro Football Hall of Fame Saturday because of that fact. But the lesser-known aspects about him have to do with his penis, masturbation habits and other disturbing behavior from his playing days. Jeff Pearlman's excellent book about the 1990s Dallas Cowboys...
Charles Haley is about to be inducted into the Hall of Fame, but his heart is heavy after learning about Aldon Smith's latest arrest. Haley has been mentoring Smith this offseason, and he's understandably "deeply saddened" that his pupil couldn't avoid trouble yet again, as he expressed to ESPN's Jim Trotter. Charles Haley has tried to be a mentor for Aldon Smith. I spoke to Haley...
Expectations are always high to start the season if you're a Dallas Cowboys fan, but there is a sense of accentuated anticipation for the 2015 campaign. Jerry and Stephen Jones have assembled a roster many believe is quite capable of not only getting to, but winning Super Bowl 50. Charles Haley is one of them, and he said as much pumping up the faithful fans during the opening ceremony...
Charles Haley was a larger-than-life player back during his NFL career and, through it all, was able to win five Super Bowl rings and will be inducted into the Hall of Fame in August. So it was really no surprise when the five-time Pro-Bowler, who played eight years in San Francisco, was asked to speak to the 49ers rookies back in May. But what might be a little shocking...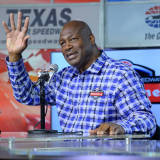 By Jason Rowan Following a long wait after an incredibly successful and dominant NFL career spent between the San Francisco 49ers and Dallas Cowboys from 1986-1999, Charles Haley at long last soon will be enshrined in the Pro Football Hall of Fame. Haley, who was diagnosed with bipolar disorder after his retirement in 2002, hopes to use the platform awarded by his induction to...
One of the more controversial players when it comes to the Pro Football Hall of Fame debate is Charles Haley. Haley has been a finalist for the Hall of Fame the past five season but has not made it into Canton despite having a resume that seems worthy of induction. Haley played 13 seasons and […]
Dallas Cowboys legend and recent Ring of Honor inductee Charles Haley has been accused of assault after allegedly slapping a woman on the butt with his hand. Police are investigating what happened between the former NFL player and a woman who claims he made unwelcome physical advances toward her while at Cowboys Stadium. The woman, who is a stadium employee, said she was asked...
MORE STORIES >>
NFL News

Delivered to your inbox

You'll also receive Yardbarker's daily Top 10, featuring the best sports stories from around the web. Customize your newsletter to get articles on your favorite sports and teams. And the best part? It's free!