We've updated our Privacy Policy.
By continuing to use this site, you are agreeing to the new Privacy Policy.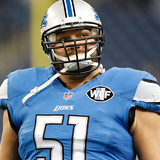 Detroit Lions center Dominic Raiola has been suspended for the final game of the regular season for blatantly stomping on the leg of Chicago Bears defensive tackle Ego Ferguson on Sunday. As someone who has had experience interacting with Raiola, Brandon Marshall was not surprised by what he saw. On Monday, Marshall told ESPN's Michael C. Wright that Raiola has mocked him over his...
Detroit Lions center Dominic Raiola has a long history of being involved in questionable plays that often feature unnecessary cheap shots. Earlier this season, Raiola attempted to cut a Patriots player by diving at the defensive lineman's knees when the team was lined up in victory formation. The veteran was involved in yet another incident during Sunday's game against the Chicago...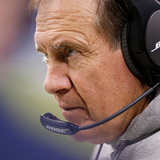 New England Patriots coach Bill Belichick had the perfect response when asked about Dominic Raiola's cheap shot. As you may have seen, Raiola dove at the knees of Patriots defensive lineman Zach Moore on Sunday when the Detroit Lions took a knee to end the game. Raiola later offered no apologies, saying he tried to "cut" Moore because the Patriots had run up the score by scoring...
LIKE WHAT YOU SEE?
GET THE DAILY NEWSLETTER:
USA Todsy Sports Some disturbing yet not-so-surprising news filtered out Monday morning from Sunday's Lions-Packers game.  The 22-9 Packers win should no longer be center-stage for the Lions.  Comments that their meathead center allegedly made to members of the University of Wisconsin band who was performing at Lambeau Field Sundsy should be. Tom Melton, of TomMeltonScouting.com...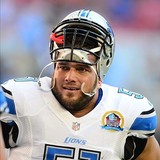 Dominic Raiola is doing his best to live up to every jock stereotype ever written into a TV show or movie according to one blog, which reports that the Detroit Lions center berated members of the Wisconsin band Sunday at Lambeau Field. On his NFL scouting blog, Tom Melton writes that Raiola told a group of Wisconsin tuba players that they "sucked" and called them vulgar names as...
MORE STORIES >>
NFL News

Delivered to your inbox

You'll also receive Yardbarker's daily Top 10, featuring the best sports stories from around the web. Customize your newsletter to get articles on your favorite sports and teams. And the best part? It's free!