We've updated our Privacy Policy.
By continuing to use this site, you are agreeing to the new Privacy Policy.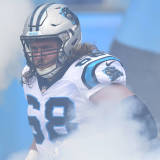 The past couple of days have resulted in some monumental shifts in power around the league as players have unofficially agreed to new deals with teams during the NFL legal tampering period. Starting on Wednesday at noon Eastern, those deals can become official.Among them, Kirk Cousins has reportedly settled on his new team and is about to cash in like none before him. The Windy City...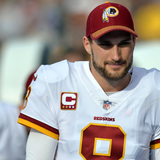 Kirk Cousins is expected to sign a contract with the Minnesota Vikings when free agency officially begins on Wednesday, and the structure of the deal should excite his fellow players.According to multiple reports, Cousins is signing a three-year contract that is fully guaranteed, with the total value being around $86 million. By signing a fully guaranteed contract, Cousins has all...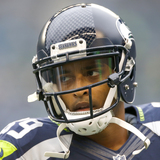 The Seattle Seahawks are officially blowing it all up. They moved Michael Bennett in a trade with the Eagles (for practically nothing) before releasing All-Pro cornerback Richard Sherman, who signed two days later with the division rival San Francisco 49ers.Needless to say, Seahawks nation is in a full-blown panic right now. On the heels of all that, receiver Doug Baldwin sent out...
LIKE WHAT YOU SEE?
GET THE DAILY NEWSLETTER: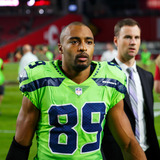 Seattle Seahawks receiver Doug Baldwin is known for being one of the team's most vocal leaders, so you can imagine what sort of angle he took in summing up why the team suffered so many injuries in Thursday night's win over the Arizona Cardinals.The Seahawks got the win — which was expected, given that they were facing Drew Stanton and an aging Cardinals team that will look very...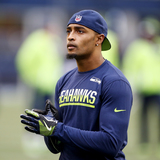 Doug Baldwin finally put up big numbers in a loss to the Tennessee Titans on Sunday, but the Seattle Seahawks receiver had to leave the game in the second half after he suffered a groin injury. Fortunately, the injury does not sound serious.Ian Rapoport of NFL Media reports that Baldwin will undergo an MRI, but initial tests came back positive. Baldwin caught 10 passes for 105 yards...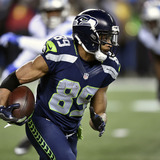 It's the NFL offseason—meaning news about unconventional workouts by players makes the rounds.The most interesting? Seattle Seahawks wideout Doug Baldwin, standing at 5-foot-10 and 192 pounds, trains with the defensive line.Here's his reasoning, according to ESPN's Sheil Kapadia:"They're masters at hand-to-hand combat," Baldwin said. "And anything I gain from them, any knowledge...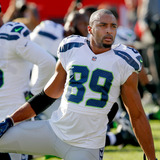 How does an NFL player cope with a painful season-ending defeat? Well, it's hard to avoid football completely if you're in that line of work, so one alternative is to immerse yourself into a sort of football you can have total control of. That is what Seattle Seahawks wide receiver Doug Baldwin chose to do after his team's 36-20 defeat to the Atlanta Falcons on Saturday. Specifically...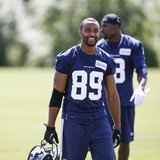 Seattle Seahawks wide receiver Doug Baldwin announced earlier this weekend that all members of the team would stand for the national anthem with hands locked (more on that here). It's a way to show support for San Francisco 49ers quarterback Colin Kaepernick and display unity for the protest their division rival started during the preseason. Now comes a report from Pro Football...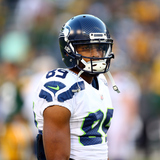 The Seattle Seahawks are currently struggling to find the end zone on the offensive side of the ball. However, according to top Seahawks wide receiver Doug Baldwin, maligned offensive coordinator Darrell Bevell is not the problem."I know a lot of people talk about the play-calling,'' Baldwin said. "That's not it at all. It comes down to the execution, converting on third down and...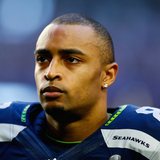 Doug Baldwin is at the same time extremely complicated and narrowly single-minded in his focus. Admittedly, Baldwin never feels like he's good enough, but he doesn't think therapy would help. "I feel like they're just going to tell me stuff that I already know," he says, laughing. "I know I'm (messed) up." Jayson Jenks of the Seattle Times went in depth with the Seattle Seahawks...
MORE STORIES >>
Seahawks News

Delivered to your inbox

You'll also receive Yardbarker's daily Top 10, featuring the best sports stories from around the web. Customize your newsletter to get articles on your favorite sports and teams. And the best part? It's free!