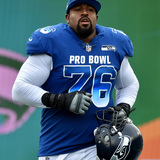 Houston's former tackle Duane Brown, who was traded to the Seattle Seahawks after he held out at the start of 2017, opened up about how he feels about the Texans organization."It was bigger than football for me at that point," Brown said, via Matt Young of chron.com. "I was disrespected. I can't walk in that building and only play football. You have to interact with these people...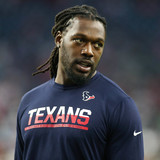 The Houston Texans dealt left tackle Duane Brown to the Seattle Seahawks on Monday in a move that apparently wasn't too popular in the locker room.Speaking with reporters Wednesday, Texans defensive end Jadeveon Clowney discussed the sentiment of his fellow players about Brown being traded."Of course, everybody was upset," said Clowney, according to Aaron Wilson of the Houston Chronicle...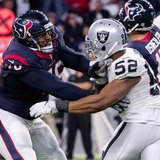 The Seahawks upgraded their offensive line by acquiring Duane Brown in a trade with the Texans.Seattle, who has been in need of help along their offensive line, helped fortify a weak spot with the addition of the three-time Pro Bowl player Brown. According to ESPN's Adam Schefter, the Seahawks gave up two draft picks and cornerback Jeremy Lane. Some will remember Lane as the one...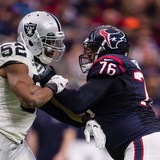 It looks like the Seattle Seahawks have just filled their biggest hole.On Monday afternoon, several hours before the NFL trade deadline, the Seahawks added Texans' offensive lineman Duane Brown. This comes just hours after Seattle defeated Houston in a thriller on Sunday afternoon.Brown, drafted 26th overall in 2008, has spent his entire career with the Texans. However, the former...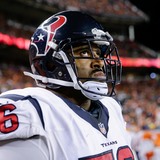 Houston Texans offensive lineman Duane Brown said the team considered walking out on Friday over owner Bob McNair's recent comments.McNair compared players to "inmates running the prison" at league meetings last week regarding national anthem protests, and those comments made it into public domain on Friday. The Texans themselves were particularly aggrieved.Brown said Friday that...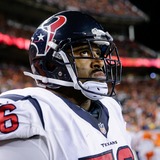 The Houston Texans are opening training camp without stalwart left tackle Duane Brown, who made his holdout official by not reporting. This isn't surprising. Brown skipped OTAs due to this contract dispute, and we expect he'll hold out for a while this summer, too.Originally a first-round pick by Houston out of Virginia Tech back in 2008, Brown was immediately a starter at left tackle...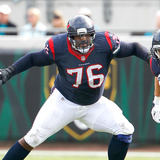 The Houston Texans are expecting big things from high-priced free-agent signing Brock Osweiler under center. Any type of upgrade from last season's disastrous quarterback situation would be huge for Houston. After all, this is a team that won the AFC South with the likes of Ryan Mallett, T.J. Yates and Brandon Weeden starting games. As Osweiler looks to begin his first season with...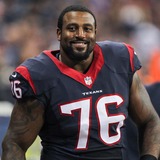 Duane Brown and the Houston Texans recently got good news when the NFL overturned a 10-game suspension. The reason for the ruling, as explained by ESPN, was that Brown tested positive for the chemical clenbuterol, which was a result of eating meat in Mexico last year during a bye week trip down south. This news was further verified by Aaron Wilson of the Houston Chronicle, who checked...
MORE STORIES >>
Seahawks News

Delivered to your inbox

You'll also receive Yardbarker's daily Top 10, featuring the best sports stories from around the web. Customize your newsletter to get articles on your favorite sports and teams. And the best part? It's free!