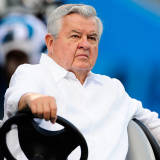 It would be borderline impossible to cover the breadth of sexual assault, sexual harassment and sexual abuse stories that plagued not just the world at large, but in the sports world specifically. While recorded accounts of sexual misconduct of all forms being told by women about men in sports isn't new, the "Me Too" movement that was sparked by the avalanche of women who spoke out...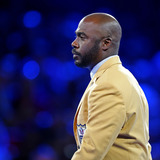 Just when you thought all those sexual abuse cases that had plagued the NFL were a distant memory—claimed by the virtue-less of Hollywood—Washington and media-centric New York, along come a bunch of former players, all headliners, to resurrect the tale.But first, let's recap.Yes, President Donald Trump has more losses in the great state of Alabama this year than Nick Saban does....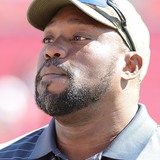 NFL Network suspended three prominent analysts this week in the wake of a sexual assault lawsuit being filed, and the allegations also involve two other well-known former NFL players who were formerly employed by the network.The wrongful termination suit filed by Jamie Cantor, who worked as a wardrobe stylist for NFL Network, names Donovan McNabb and Warren Sapp in addition to Marshall...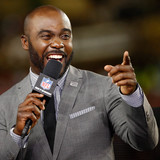 NFL Network is suspending three prominent analysts in the wake of sexual harassment accusations.The network announced on Monday that ex-NFL stars Marshall Faulk, Ike Taylor and Heath Evans have been suspended after a suit was reportedly filed against them in Los Angeles Superior Court by former female colleague Jami Cantor, who used to be a wardrobe stylist for NFL Network. Bloomberg...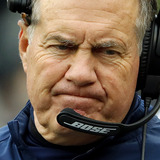 No coach in sports demands more of his players and staff than Bill Belichick, but one of the reasons he is so respected is that he holds himself to the same standard. In 2008, Belichick apparently proved that after his team fell four points shy of completing the NFL's first ever 19-0 season. In a fantastic oral history of Belichick that was published by David Fleming of ESPN the...
NFL Network Analyst Heath Evans is Giving Away Tickets to 2015 Home Openers for Super Bowl Champion New England Patriots and New Orleans Saints LOS ANGELES (May 4, 2015) – New England Patriots and New Orleans Saints fans who need tickets to their favorite team's home opener have a unique opportunity thanks to former NFL fullback Heath Evans. Evans' newest venture, GenerosiTrend,...
Press release:Former New Orleans Saints fullback Heath Evans is putting on his black-and-gold jersey again – for a good cause. Evans is hosting his annual charity softball game on Wednesday, May 16 at Zephyr Field in Metairie with more than 30 current Saints players expected to participate. The third annual Heath Evans Softball Showdown features a fun-filled Home Run Derby at 6:30...
Tell me Heath, if you were to get equal offers from the Saints and the Patriots, where would you choose to play and why? HeathEvans: Prob NE b/c we practiced about half as much there & spent more time in the film room. Easier on my body! But you got more touches on the ball in NOLA, correct? Will you weight the pros and cons of each before making that decision? HeathEvans: I...
TWO STEPS BACK
The Miami Dolphins were one of the worst offensive teams in the NFL this season, ranking 30th out of 32 teams in points scored per game. They wisely decided to fire offensive coordinator Dan Henning in search of someone who can help turn things around. Naturally we agreed with the move, but that was until [...]
MORE STORIES >>
NFL News

Delivered to your inbox

You'll also receive Yardbarker's daily Top 10, featuring the best sports stories from around the web. Customize your newsletter to get articles on your favorite sports and teams. And the best part? It's free!