We've updated our Privacy Policy.
By continuing to use this site, you are agreeing to the new Privacy Policy.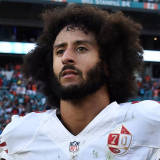 Colin Kaepernick remains one of the most polarizing players in the NFL, even though he hasn't been signed with a team since the end of the 2016 NFL season. Obviously this stems from the fact that Kaepernick started the movement in which NFL players knelt during national anthem to protest police brutality.Most people either praise him or disparage him for this. It's safe to say former...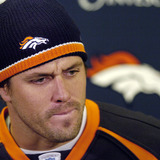 Former NFL quarterback Jake Plummer recently savaged Dallas Cowboys owner Jerry Jones for comments that disputed the link between CTE and playing football. And while he says now that he regrets calling Jones a "billionaire a-hole" during his rant, Plummer nevertheless stands by the majority of what he said. "I was in a passionate moment at that time . . . sometimes I might not...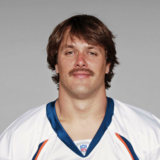 Over the past few months, more and more NFL players have come out in favor of medical marijuana use, with everyone from Eugene Monroe to Derrick Morgan publicly discussing the benefits it could bring to players suffering from chronic pain.However, while those guys have quietly, calmly, rationally discussed cannabis' benefits, another former NFL player spoke up on Wednesday. And he...
LIKE WHAT YOU SEE?
GET THE DAILY NEWSLETTER: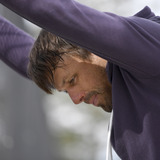 Jake Plummer took direct aim at Dallas Cowboys owner Jerry Jones for saying it is "absurd" to think there is a link between brain trauma, football and CTE. Speaking with Ryan Koenisberg of BSNDenver.com, Plummer unloaded on Jones and others like him who refuse to acknowledge the connection. He's watched many of his friends fall into deep depression and deep addictions taking painkillers...
We've heard the main knocks on Tim Tebow. He can't pass. He's not a quarterback. He's a gimmick. He's only a ticket-seller. But former Broncos quarterback Jake Plummer has just given us something we didn't see coming. Plummer, who previously said he'd like Tebow better if he cut down on the Jesus talk, spoke with KKFN radio in Denver on Tuesday and praised the quarterback for his...
Jake Plummer said in a radio interview that he wished Tim Tebow would curb his references about Jesus Christ. Ok, just take religion out of it. Or better yet, pretend Plummer is saying this about your personal religious beliefs. What gives Plummer the right to tell Tebow to knock it off? Plummer gave up playing so he could sit in his van down by the river and fish while sporting...
HOLY WAR
The Denver Broncos QB made an appearance on ESPN's First Take program on Tuesday morning and invariably, the topic of former NFL quarterback Jake Plummer's critique regarding Tebow's incessant praising of Jesus whenever he gets a chance came up as a topic of discussion. Of course, Tebow responded in typical Tebow-esque manner: self-assured and composed, [...]
GOOD LORD
For those of you have have understandably forgotten, Jake Plummer had some good years with the Denver Broncos toward the end of his career. Like many others before and after him, Plummer butted heads with Mike Shanahan and the relationship eventually had to end.  Fortunately for us, he's still willing to share his thoughts on [...]
MORE STORIES >>
NFL News

Delivered to your inbox

You'll also receive Yardbarker's daily Top 10, featuring the best sports stories from around the web. Customize your newsletter to get articles on your favorite sports and teams. And the best part? It's free!