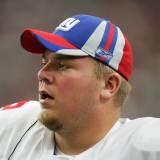 It's official. The XFL will return for the 2020 season. Only this time, the previously second-rate league will be gimmick-free. That was made clear on Thursday when the league announced that Johnny Manziel would not be eligible to play.One former NFL player that would like an opportunity to play in the XFL is none other than Jared Lorenzen, who took to Twitter as a way to shade himself...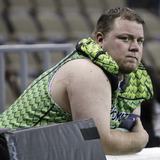 Jared Lorenzen, whose immense size — especially for a quarterback — earned him monikers like "The Hefty Lefty" and "The Pillsbury Throwboy" during his playing days in college with Kentucky and later during a brief NFL career, has now embarked on a very public weight-loss battle.Lorenzen, 36, at 6-foot-4, is generously listed as 275 pounds on his Pro Football Reference bio, but last...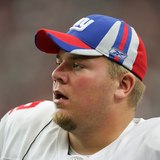 Kansas City Chiefs defensive lineman Dontari Poe threw — that's right, threw — a touchdown pass against the Denver Broncos Sunday night. In doing so, the 348-pounder became the heaviest player by far in NFL history to throw a touchdown pass in a game, beating (?) out 265-pound NFL draft bust JaMarcus Russell by a wide margin. Not surprisingly, one of the most infamous fat quarterbacks...
John Elway and Gary Kubiak, pay attention. Jared Lorenzen is available and is interested in playing for the Denver Broncos. Is that a @Broncos on my helmet already? I'm the free agent you are looking for. #playingatmilehigh #crushunis. pic.twitter.com/rsJ0UBpjdr — jared lorenzen (@JaredLorenzen22) March 9, 2016 A few quick facts on our man Lorenzen are worth mentioning. One...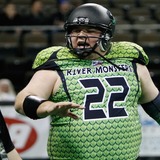 By Gordon Dixon The Jets are in need of quarterback help now that Geno Smith is expected to be out 6-10 weeks with a broken jaw after being sucker-punched by former teammate IK Enemkpali. New York has already reportedly reached out to Rex Grossman, and another option let his availability be known to the team through social media. Jared Lorenzen, who spent some time in the NFL...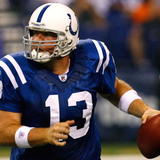 By Vincent Frank Before the NFL Combine took place, top quarterback prospect Jameis Winston received some heat for an unflattering photo that surfaced suggesting that he was putting on some extra pounds. While Winston doesn't exactly display the abs of San Francisco 49ers' quarterback Colin Kaepernick, to assume he is out of shape would not be correct considering his college success...
Much criticism, consternation and speculation has surfaced in recent months concerning the debate surrounding whether or not Jameis Winston is overweight. At least Winston can take solace in the knowledge that there's one person standing firmly in his corner. A former NFL quarterback who received heavy criticism during his professional football-playing days — as well...Read More...
Former Kentucky Wildcat quarterback Jared Lorenzen, who was known as the Hefty Lefty during his great college football career, has continued to pack on the weight since he graduated from SEC football.  Shortly after Lorenzen's short NFL career came to an end when the Indianapolis Colts released him leading up to the 2008 season, the studly quarterback caught on with a few semi-pro...
Jared Lorenzen is one of those people that I don't know if we should be praising him for his weight or making fun of him for it. On the one hand, he's huge. On the other, he's always been huge and has still managed to have a somewhat successful football career — as a quarterback [...]
THE HEFTY LEFTY
Holy moly! Look at the size of that guy! And he's playing quarterback, for crying out loud. Granted, Jared Lorenzen never was a prototypical quarterback, even back when he made his mark as the signal caller for the University of Kentucky Wildcats, as well as the few nondescript seasons he spent with the New York [...]
MORE STORIES >>
Giants News

Delivered to your inbox

You'll also receive Yardbarker's daily Top 10, featuring the best sports stories from around the web. Customize your newsletter to get articles on your favorite sports and teams. And the best part? It's free!