We've updated our Privacy Policy.
By continuing to use this site, you are agreeing to the new Privacy Policy.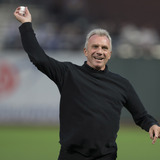 As the NFL and NFLPA move toward potentially removing cannabis as a banned substance in the coming years, yet another high-profile former NFL star — four-time Super Bowl champion and NFL Hall of Famer Joe Montana — has come out in favor of utilizing this medicine.Montana was one of eight former NFL players interviewed by Playboy magazine on this topic."Legalization is picking up...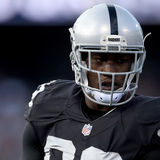 There's some good personal news to report surrounding suspended Oakland Raiders pass rusher Aldon Smith. The former Pro Bowler was seen out at the plush Restaurant Gary Danko in San Francisco on Valentine's Day with his girlfriend, Shawna McKnight, for a romantic dinner.Not only that, Mr. Smith thought this would be the best time to propose to his girl. As noted by TMZ Sports, Shawna...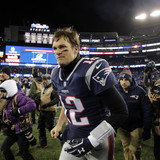 Patriots quarterback Tom Brady is an ageless wonder.Brady turned in a near-flawless performance in Saturday's 35-14 win over the Titans in the divisional-round matchup, as he picked Tennessee's defense apart during the majority of the game. The Patriots quarterback completed 35 of 53 passes for 337 yards, with three touchdowns and no interceptions. He was the best player on the field...
LIKE WHAT YOU SEE?
GET THE DAILY NEWSLETTER:
The Titans showed a lot of fight in coming back from a 21-3 deficit to defeat the Chiefs in their AFC wild-card playoff game, but their toughest test lies ahead of them.Tennessee's players and coaches are set to make the trip to Foxboro to square off against the New England Patriots on Saturday, and the team will need to play at optimum level to have a shot at emerging victorious...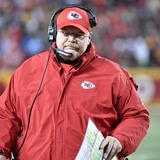 It might not be on the same level of the Atlanta Falcons blowing it in last year's Super Bowl, but it's darn close.Up 21-3 at home at half against a lesser Tennessee Titans squad in the AFC Wildcard Playoffs Saturday night, most figured the Chiefs were on their way to a blowout win and a date with either the Steelers or Patriots in the next round.That's when the team completely lost...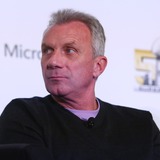 San Francisco 49ers legend Joe Montana is a very unhappy man these days as it pertains to his $2.7 million San Francisco condo, located in Millennium Tower.As reported by TMZ Sports, Montana is suing the developers of Millennium Tower over an ongoing problem in which the building is sinking."Montana says the tower has sunk 16 inches since it was completed in 2008 and his unit is...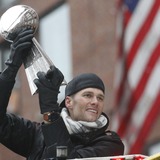 Did Tom Brady end the debate about who is the greatest quarterback to ever live when he won his fifth championship and was named MVP of the Super Bowl for the fourth time? That still depends on who you ask.Many people felt Brady surpassed Joe Montana two years ago when he tied the San Franciso 49ers legend with four Super Bowl wins and three MVPs. Most of those who still gave Montana...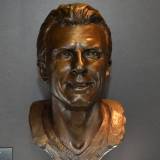 There are 30 members of the NFL Hall of Fame whose last names start with "S". How many of these SuperStarS can you name? Clue: Years active with the league/Position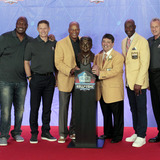 Hall of Famers Joe Montana and Jerry Rice were both in Canton this weekend to watch the Class of '16 get inducted into the Pro Football Hall of Fame. That included watching former San Francisco 49ers owner Eddie DeBartolo Jr. get inducted. Along the way, Montana decided to have some fun. The four-time Super Bowl champion quarterback gave his longtime receiver the good ole bunny...
By Vincent Frank Hall of Fame quarterback Joe Montana is always around to lend his name and entrepreneurship to the newest ventures following his retirement from the game in 1994. Montana is apparently prepared to lend his name to an unlicensed video game on the Unreal Engine 4 platform. Considering the game is currently unlicensed, it can't use the names of current players...
MORE STORIES >>
NFL News

Delivered to your inbox

You'll also receive Yardbarker's daily Top 10, featuring the best sports stories from around the web. Customize your newsletter to get articles on your favorite sports and teams. And the best part? It's free!