We've updated our Privacy Policy.
By continuing to use this site, you are agreeing to the new Privacy Policy.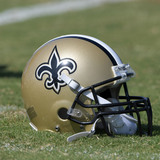 The Saints' contracts for linebacker Jayrone Elliott and wide receiver Josh Huff were disapproved by the league, according to the league's transactions wire. It's not immediately clear why the deals were voided, but Herbie Teope of the Times-Picayne (Twitter link) notes that the Saints were at the 90-man roster maximum before agreeing to deals with both players. It's possible that...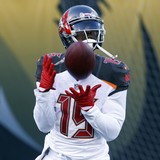 Josh Huff went from being the primary Eagles kick returner for three seasons to spending the 2017 season out of the league, but the wide receiver looks to soon have another chance. The Saints are planning to sign Huff on Friday, Aaron Wilson of the Houston Chronicle tweets. Wilson notes Huff has been training in Houston. He's certainly traversed the NFL workout circuit over the past...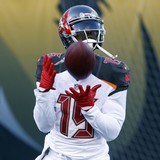 The Saints are taking a look at Josh Huff. The wide receiver auditioned for the Saints on Tuesday, according to Aaron Wilson of The Houston Chronicle (on Twitter).  Huff was one of several Oregon products to wind up on Chip Kelly's Eagles. The third-round pick in the 2014 draft flashed some potential, but he was out of a job in '16 when he was pulled over for speeding and found with...
LIKE WHAT YOU SEE?
GET THE DAILY NEWSLETTER: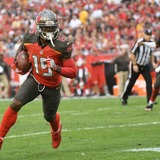 Tampa Bay Buccaneers receiver Josh Huff has reportedly made a deal with prosecutors that will keep him out of jail, provided he meets certain conditions, per TMZ Sports.Last November, Huff was stopped for speeding when police discovered a gun, hollow-point bullets and marijuana in his vehicle (more on that here). As a result, he was charged with unlawful possession of a weapon and...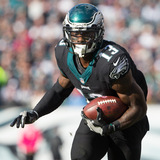 Former Philadelphia Eagles wide receiver Josh Huff was not unemployed for too long. Following his release from the Eagles due to an arrest on marijuana and gun charges, Huff has reportedly signed on with the Tampa Bay Buccaneers' practice squad. Bucs signed Josh Huff to their practice squad — Rick Stroud (@NFLSTROUD) November 7, 2016 It's interesting to see the Buccaneers take...
The Eagles have parted ways with wide receiver Josh Huff, according to Pro Football Talk, two days after Huff was arrested for DUI and carrying a gun without a permit. Huff also was issued a summons for marijuana possession and tinted windows. When news of the arrest broke on Tuesday, the Eagles said they were in the process of "gathering more information." In about 48 hours, the...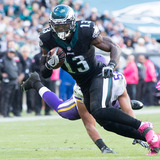 Philadelphia Eagles wide receiver Josh Huff finds himself in some hot water following an arrest Tuesday morning on gun possession charges. Huff was pulled over for speeding, and was found to allegedly have a firearm and marijuana on him at the time of the traffic stop. He was promptly charged with unlawful possession of a weapon, DUI and possessing less than 50 grams of marijuana...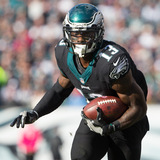 Philadelphia Eagles wide receiver Josh Huff was arrested early Tuesday morning for speeding. The former Oregon product was in possession of marijuana and a firearm at the time of the arrest (more on that here). Needless to say, Huff himself is in some hot water off the field. Though, it doesn't look like this will impact his ability to suit up Sunday against the New York Giants...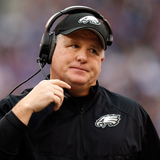 Did the Dallas Cowboys get some lessons from the New England Patriots this past offseason on how to prepare for divisional opponents? Sam Bradford and the Philadelphia Eagles' offense were downright horrible against the Cowboys on Sunday. DeMarco Murray rushed for two yards on 13 carries — yes, you read that right — against his former team, and just about nothing Chip Kelly threw...
The Philadelphia Eagles marched into Green Bay coming off of a 45-21 win over the Panthers. What transpired in the Packers matchup was nothing like the victory that took place the week before for the Eagles. The team that looked like it didn't skip a beat with Mark Sanchez at the helm was gone, and any hopes of a deep playoff push were put into perspective during, and after, the...
MORE STORIES >>
Saints News

Delivered to your inbox

You'll also receive Yardbarker's daily Top 10, featuring the best sports stories from around the web. Customize your newsletter to get articles on your favorite sports and teams. And the best part? It's free!