We've updated our Privacy Policy.
By continuing to use this site, you are agreeing to the new Privacy Policy.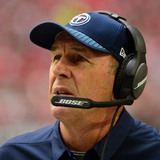 Mike Mularkey reportedly is among the NFL coaches on the hot seat.Even though the Tennessee Titans are competing for a potential playoff spot, NFL Media's Ian Rapoport says Mularkey is in danger of losing his job.Rapoport says Mularkey could be fired if the Titans lose on Sunday against the Jaguars, or even if the team makes the playoffs but goes one-and-done.The thinking is that...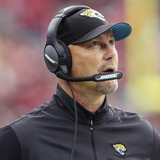 The San Francisco 49ers were making a run at Gus Bradley, but it looks like the former Jacksonville Jaguars head coach is heading to Los Angeles instead -- for the Chargers.ESPN's Adam Schefter reported on Friday night that Bradley has agreed to become the LA Chargers' defensive coordinator.Bradley was fired after starting off the season 2-12 with the Jaguars, giving him a lowly...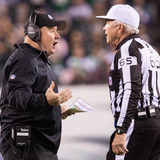 Chip Kelly has been linked to the Titans, but the organization itself is hesitant over his history of injured quarterbacks, according to a report. Kelly was understandably considered by many to be a logical candidate to take over the Titans job, with his former quarterback at Oregon, Marcus Mariota, already entrenched there. On paper, it looks like a marriage that should at least...
LIKE WHAT YOU SEE?
GET THE DAILY NEWSLETTER: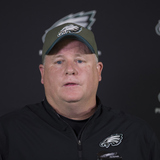 Go ahead and officially add Marcus Mariota to the list of Chip Kelly supporters. According to ESPN's Paul Kuharsky, the rookie quarterback — whose Tennessee Titans are looking for a new head coach and could be interested in reuniting the duo — said Kelly will win wherever he goes. "Obviously we've had a connection through Oregon, but again my mindset isn't on that. It's unfortunate...
When Tennessee Titans quarterback Marcus Mariota sprained the MCL in his right knee last Sunday against the New England Patriots, he was ruled out for the final two games of the regular season. Yesterday, the rookie quarterback and former Heisman Trophy winner told Jason Wolf of The Tennessean that he wants to return for the Titans' final regular season game against the Indianapolis...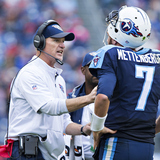 The Tennessee Titans' firing of Ken Whisenhunt came as a bit of a surprise, but now we're getting some details as to why the Titans acted now in removing him. NFL.com's Albert Breer reports in his Week nine notebook that a key factor in Whisenhunt's firing was the fact that he struggled to protect his quarterbacks, leading to injuries. Jake Locker, Zach Mettenberger, and Marcus...
Sometimes in life, you enter into things that are above your limits as a means to test your abilities. For some, it works out, for others, it can only be earmarked for failure. Enter Tennessee Titans head coach, Ken Whisenhunt. So far through one and almost a half seasons at the helm of the Tennessee Titans, Whisenhunt has only been able to muster a paltry 3 wins from a possible...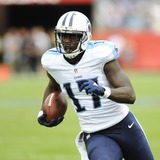 That whole thing about the NFL going an entire calendar month without a player being arrested. Well, we can throw that out the window.The Tennessean is reporting that Tennessee Titans wide receiver Dorial Green-Beckham was arrested last week in Van Buren, Mo. for an unpaid speeding ticket. The rookie wide receiver, who was stopped for speeding, paid the $93.00 fine and was released...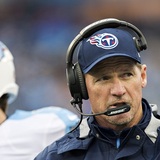 By Andrea Hangst Bleacher Report NFL insider Jason Cole was called upon to discuss what the languishing Tennessee Titans may choose to do with the second-overall pick in the 2015 draft. The conversation was quarterback-focused, given that the Titans' best option currently on their roster is second-year player Zach Mettenberger. And Cole's report, if true, could shake up the league...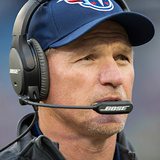 By Vincent Frank In a comment that could be misinterpreted to mean that the Tennessee Titans will select Marcus Mariota at No. 2 overall in the upcoming draft, head coach Ken Whisenhunt indicated that the team will start him should they select him at that spot. "If (Mariota) comes to us at No. 2, he's definitely going to be the Day 1 starter," the Titans head coach told reporters...
MORE STORIES >>
NFL News

Delivered to your inbox

You'll also receive Yardbarker's daily Top 10, featuring the best sports stories from around the web. Customize your newsletter to get articles on your favorite sports and teams. And the best part? It's free!