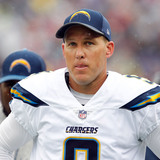 The Los Angeles Chargers' thoroughly rotten luck with kickers this season continues, and the Internet is definitely showing them zero mercy.The Bolts put kicker Nick Novak on injured reserve Saturday and promoted Travis Coons to the active roster, marking yet another change at the position. Before the season, the team controversially cut Josh Lambo for Younghoe Koo. They later cut...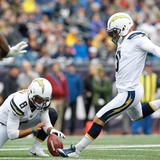 Los Angeles Chargers punter Drew Kaser had one of the funnier kicking mishaps in recent memory on Thursday, and even he saw the humor in it.Kaser, who served as the team's emergency kicker in their 28-6 Thanksgiving win over the Dallas Cowboys with Nick Novak hobbled, hilariously missed the kicking net entirely on a practice field goal on the sideline during the first half. After...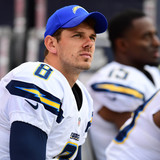 Chargers punter Drew Kaser is currently listed as the team's backup kicker, and while he may have been the best possible option aside from Nick Novak, that doesn't necessarily mean he's up to the task of draining a field goal during a game.Novak exited Thursday's game against the Cowboys with a back injury, which left the team unsure if it should forego field goals when in scoring...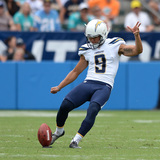 Weeks after cutting Younghoe Koo following a brutal start to his NFL career, the Los Angeles Chargers reportedly brought him back for a workout. According to Field Yates of ESPN, Koo, Andrew Franks and Jason Myers were all brought in Friday. Nick Novak, who was brought in as Koo's replacement, has been dealing with an ankle injury. However, the Chargers have been saying he's going...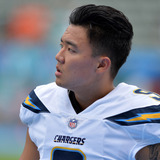 Younghoe Koo became one of the best stories of the offseason when the rookie beat out Josh Lambo to win the Los Angeles Chargers' kicking job, but things did not go as he hoped they would.On Thursday, the Chargers announced that they have waived Koo and signed Nick Novak, who was previously with the team from 2011-2014. Koo made only 3-of-6 field goals through the Chargers' first...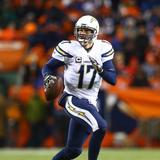 Enough is enough! The city of San Diego needs someone that isn't afraid to take responsibility for a loss, and is ready to lead this team so desperate for a Super Bowl appearance. After a long and grueling season, the San Diego Chargers were unable to do whatever it took to make the final push into the postseason. A disappointing 19-7 loss left Charger fans in utter disbelief as...
Sitting at 8-6 after losing two games in a row, the San Diego Chargers are in a three-way tie for the top Wild Card spot. Tied with the Chargers are Kansas City and Buffalo. Additionally, there is only a one game difference between the three teams that are one game back at 7-7; Houston, Miami, and Cleveland. The Chargers will have to finish strong and win outright against the 49ers...
It was another exciting week of NFL football. We'll have plenty of actual analysis to come this week, but let's take a few minutes and laugh some, shall we? Here are the NFL Plays of the Week, as decided by me and with a hat tip to r/NFL, my favorite Sunday night destination; one GIF, two videos, and a special bonus image. After I present them all, you can vote on your favorite...
MORE STORIES >>
Chargers News

Delivered to your inbox

You'll also receive Yardbarker's daily Top 10, featuring the best sports stories from around the web. Customize your newsletter to get articles on your favorite sports and teams. And the best part? It's free!