We've updated our Privacy Policy.
By continuing to use this site, you are agreeing to the new Privacy Policy.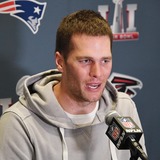 Former NFL wide receiver Reggie Wayne played the best seasons of his career with Peyton Manning, so you can understand why he has always chosen Manning in the popular "Tom Brady vs. Peyton Manning" debate. But if Brady manages to win his fifth championship on Sunday, even Wayne won't be able to argue for the other side anymore.Wayne admitted on Wednesday that he will be forced to...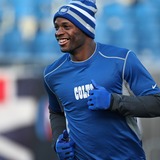 Reggie Wayne was released by the New England Patriots on Saturday less than two weeks after he signed with the team. Reports say the former longtime Colts receiver asked for his release. A report by former Patriots quarterback and current Boston radio host Scott Zolak says Wayne found the Patriots' work environment too "tough" and "not fun." From source close to Wayne "asked...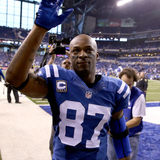 Reggie Wayne signed with the New England Patriots just a couple short weeks ago, but he is already on his way out of town. According to a report from Adam Schefter, Wayne asked for his release from the Patriots. Needless to say, this opens up the opportunity for the two teams in need of a receiver like Wayne to swoop in and pick him up. Both the Green Bay Packers and Carolina Panthers...
LIKE WHAT YOU SEE?
GET THE DAILY NEWSLETTER: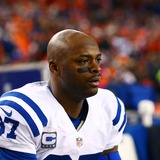 By Rachel Wold At 36 years old, New England Patriots wide receiver Reggie Wayne is hardly a rookie. However, he has much to learn in order to get up to speed with the Patriots' playbook. Wayne described his experience thus far in New England, noting he feels like a rookie: "Like a rookie," Wayne said, per the Boston Herald. "They're throwing a lot at me right now. I'm not getting...
By Mike Batista Perhaps it's a little premature to start the countdown to Reggie Wayne's Hall of Fame candidacy. His career might not be over. The New England Patriots signed the former Indianapolis Colts wide receiver to a one-year contract Monday, according to Adam Schefter of ESPN. Reggie Wayne and New England Patriots have reached agreement on a one-year deal, league source...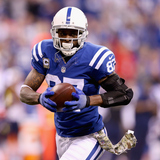 By Steve DelVecchio The heated rivalry between the Patriots and Colts got even more interesting on Monday when New England signed Reggie Wayne to a one-year contract. Adam Schefter, who reported that Wayne was in Foxboro taking a physical over the weekend, was first with the news. Wayne, 36, was relatively productive last season coming off a torn tricep injury that forced him...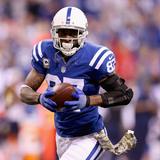 By Jesse Reed Reggie Wayne is reportedly visiting the New England Patriots on Sunday, and the receiver-needy franchise shouldn't let him leave without a contract. Adam Schefter of ESPN revealed Wayne had arrived Saturday night and will be taking a physical on Sunday. The franchise doesn't currently have a reliable receiver who can win one-on-one battles on the perimeter. Wayne...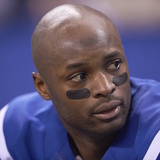 By Evan Massey The Indianapolis Colts made the tough decision to move on from veteran wide receiver Reggie Wayne this past offseason in order to sign star receiver Andre Johnson. Wayne was originally expected to strongly consider retirement after dealing with nagging injuries during the 2014 season, but now appears ready to play another season. It appears that the New England Patriots...
By Rachel Wold. According to Dave Furst of WRTV-6, the Green Bay Packers, along with a few other teams, have an interest in former Indianapolis Colts wide receiver Reggie Wayne. Wayne will not be returning to the Colts after producing a fantastic 1,070 catches, 14,345 yards and 82 touchdowns in 14 seasons with the team. While we saw Wayne's production dramatically decline in 2014...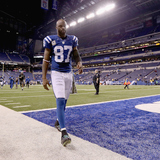 By Jesse Reed Reggie Wayne is ready to strap on his helmet, lace up his cleats and gear up for NFL football in 2015. He's just not sure which team he's playing for yet. According to ESPN's Mike Wells, the veteran receiver says teams have been calling for his services: Reggie Wayne said teams have been calling and he plans to play this season — Mike Wells (@MikeWellsNFL) July...
MORE STORIES >>
NFL News

Delivered to your inbox

You'll also receive Yardbarker's daily Top 10, featuring the best sports stories from around the web. Customize your newsletter to get articles on your favorite sports and teams. And the best part? It's free!