We've updated our Privacy Policy.
By continuing to use this site, you are agreeing to the new Privacy Policy.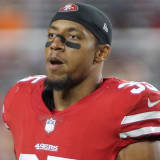 Richard Sherman was officially introduced as the newest member of the San Francisco 49ers on Tuesday. Like always, Sherman was colorful in his introduction to the Bay Area media.There's definitely a lot we can take out of the press conference. The dynamic of him moving on from Seattle to the division-rival 49ers was obviously a topic of conversation.Though, Sherman's presence as...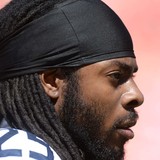 How impactful it will end up being remains to be seen. But one of the most talked about moves of the NFL offseason was Richard Sherman's decision to sign with the San Francisco 49ers after he was released by the Seattle Seahawks. In a piece he wrote for The Players' Tribune, Sherman detailed the process.Sherman noted that he knew that he'd be released days before the public did....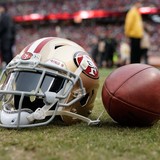 The 49ers still have about $33M in spending money, per GM John Lynch, but as Eric Branch of the San Francisco Chronicle writes, the team is unlikely to use that cash to make any major free agent signings. Lynch said, "We're not all the way done yet, perhaps. We'll use that wisely. We got the guys that we targeted that would help us best become a better football team."Branch has taken...
LIKE WHAT YOU SEE?
GET THE DAILY NEWSLETTER: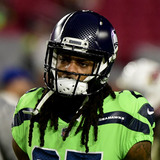 It doesn't appear that Richard Sherman will stop ripping his former team anytime soon.Sherman sure looks to feel slighted about the way the team elected to move on from him, as well as some of the other former Legion of Boomers, and he's made that very clear in comments he's made over the past few weeks.He recently appeared on Uninterrupted's "Thomahawk Show," and shared some thoughts...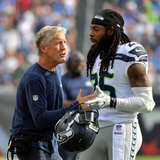 Former Seattle Seahawks defensive back Richard Sherman thinks he knows why the team had started to slide a bit in recent seasons under coach Pete Carroll.Sherman told the Uninterrupted's "Thomahawk Show" that Carroll's philosophy, perfected in college where there is regular roster turnover, had grown tired to Seahawks veterans who had been with the team for virtually his entire tenure...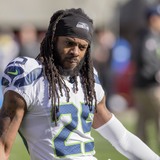 It appeared as if the Seahawks were happy to let veteran cornerback Richard Sherman walk, due to his injury history and the amount of money he was looking to be paid.And while that talk was initially based on a lot of rumors and whispers, the writing is now on the wall, and it really does look like the Seahawks were content with letting Sherman move on.Sherman signed a three-year...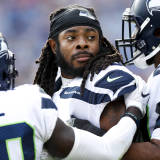 The Seattle Seahawks released cornerback Richard Sherman as expected, and he signed with the San Francisco 49ers. It was a quick transition that Seahawks fans are not happy about one bit. Their frustration is understandable, but directing it at Sherman is not right.Business is business. And, Sherman addressed those angry fans with this message. Sherman is absolutely correct here...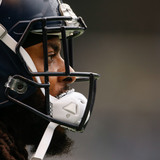 Even though the Seattle Seahawks released Richard Sherman, a small group of fans decided he should be hated because he signed with a different NFC West team. The former All-Pro cornerback is pushing back.In an interview with Peter King of the MMQB, Sherman said he feels "vengeful" and made sure to put emphasis on the simple truth Seattle parted ways with him."I love the fan base...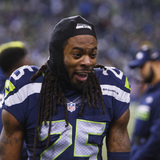 Seahawks cornerback Richard Sherman had been foreshadowing his release for quite some time, but when the day finally came, he still didn't hold back about sharing his thoughts.The veteran quarterback missed the second half of the season due to a ruptured Achilles, and he's been fairly quiet as it relates to his recovery process.He wasn't quiet on Friday, though, when he took to Twitter...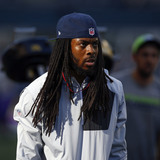 The Seattle Seahawks have decided to part ways with Richard Sherman, and the All-Pro cornerback clearly feels he has plenty left to offer some other team.Sherman was informed by the Seahawks on Friday that he is being released, and it would seem as though he does not agree with the decision. Shortly after word surfaced that he will become a free agent, Sherman sent the following...
MORE STORIES >>
49ers News

Delivered to your inbox

You'll also receive Yardbarker's daily Top 10, featuring the best sports stories from around the web. Customize your newsletter to get articles on your favorite sports and teams. And the best part? It's free!