We've updated our Privacy Policy.
By continuing to use this site, you are agreeing to the new Privacy Policy.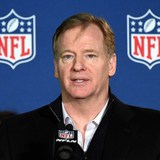 With the 2018 NFL Draft just over a month away and free agency itself winding down, the focus is going to soon turn to the annual event, which is being held in Dallas this year.From a commissioner that's not too well liked in Texas to a quarterback prospect that has made enemies in both Dallas as well as other parts of SEC country, drama will unfold in a big way.The backdrop here...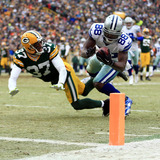 NFL executive vice president Troy Vincent confirmed to The Washington Post Tuesday that as expected, changes are expected to be in the offing to the league's controversial and much-maligned catch rule.Perhaps most significant is that Vincent revealed the elimination of the "going to the ground" component to the convoluted rule will be proposed to the NFL Competition Committee next...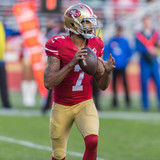 NFL quarterback Colin Kaepernick would be seen in Houston on Thursday, as he was attending Bob McNair's deposition. Kaepernick would file a grievance against commissioner Roger Goodell and NFL owners back in October. In said grievance, Kap would accuse the NFL of conspiring to keep him out of the league. This stems, of course, from his protests during the national anthem before games...
LIKE WHAT YOU SEE?
GET THE DAILY NEWSLETTER: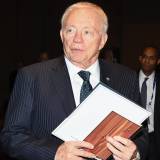 Jerry Jones may not be headed for a massive legal war with the NFL after all.Jones recently met with the league to discuss the possibility of Roger Goodell ordering him to reimburse the league for legal fees incurred as a result of Jones and the Dallas Cowboys publicly defending Ezekiel Elliott after the running back was suspended and attempting to derail contract negotiations with...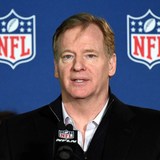 A number of NFL prospects ran the 40-yard dash at the Scouting Combine, and it was clear that there was a lot of speed in this particular draft.Not only that, some media members did as well — with NFL Network's Rich Eisen doing so, as per his annual tradition. Eisen ran it to benefit St. Jude Children's Research Hospital.NFL Commissioner Roger Goodell actually joined him, as he ran...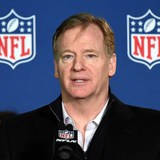 NFL Commissioner Roger Goodell accepted NFL Network's Rich Eisen's challenge to run a 40-yard dash in his street clothes on Monday. This also helped raise awareness for Eisen's annual efforts to help raise funds for St. Jude's Children's Research Hospital.The result? Goodell nailed the dash in 5.41 seconds. That's pretty darn good considering he was clad in a full suit and is not...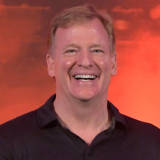 NFL Network reporter Rich Eisen runs a 40-yard dash at the Scouting Combine every year to benefit St. Jude Children's Research Hospital. This year, he called out Roger Goodell, and the commissioner didn't back down.Samantha Rapoport, NFL Senior Director of Football Development, shared the video, and it sure seemed Goodell was moving well. After running a 5.53-second sprint in 2015...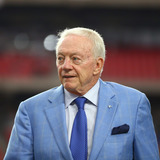 Jerry Jones has been outspoken about how excessive he believes Ezekiel Elliott's suspension was since Roger Goodell handed it down, and the Dallas Cowboys owner is not changing his stance with the league looking to hit his wallet hard.While speaking with reporters at the NFL Scouting Combine over the weekend, Jones was asked if Elliott has learned anything from the suspension and...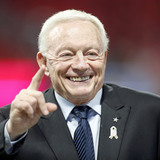 It's safe to say that the 2017 season won't go down as Jerry Jones's favorite.Between the Ezekiel Elliott saga and the ensuing drama with Roger Goodell, coupled with a disappointing Dallas Cowboys season, 2017 was already not great for Jones. However, seeing the division rival Philadelphia Eagles win the Super Bowl really topped it all off.In Jones's view, the Eagles' title means...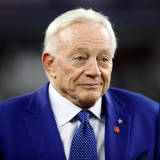 On Monday, Dallas Cowboys owner Jerry Jones will be testifying under oath in front of Roger Goodell.The hearing will determine the NFL's final ruling on the $2 million the league's owners want Jones to reimburse for legal fees involved in two lawsuits — the Ezekiel Elliott suspension and Jones' attempt to keep Goodell from landing a lucrative extension.On Saturday at the combine...
MORE STORIES >>
NFL News

Delivered to your inbox

You'll also receive Yardbarker's daily Top 10, featuring the best sports stories from around the web. Customize your newsletter to get articles on your favorite sports and teams. And the best part? It's free!