We've updated our Privacy Policy.
By continuing to use this site, you are agreeing to the new Privacy Policy.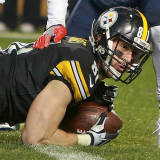 It took the better part of a century, but it looks as if the NFL is finally getting around to letting coaches, players and fans know what exactly does and does not constitute a catch.It's no secret that the league has had a major issue with the ambiguous wording of its so-called "catch rule." Just ask Calvin Johnson, Dez Bryant, Jesse James or any number of current or former NFL...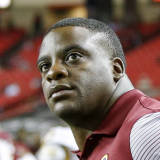 Retired former Pro Bowl running back Clinton Portis is revealing one heck of a story about his time with the Washington Redskins.Portis conducted a recent NBC Washington interview together with ex-Redskins teammate Santana Moss in the wake of the ten-year anniversary of Sean Taylor's death. In the interview, Portis revealed that the trio would take shots of Hennessy before games...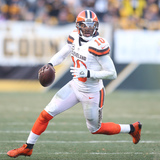 It's no secret that former Redskins quarterback Robert Griffin III didn't get along with Mike Shanahan when he was running the show in Washington, but he also wasn't a big hit in the locker room with his teammates, either.There were rumblings about a lack of accountability, a me-first attitude and being unwilling to do whatever it takes to help his team win. No one really went public...
LIKE WHAT YOU SEE?
GET THE DAILY NEWSLETTER: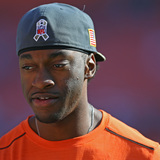 Former Washington Redskins wide receiver Santana Moss said in a radio interview this week that Robert Griffin III went around bragging about being the reason Mike Shanahan got fired, and RG3 wasted no time firing back.On Tuesday morning, Griffin addressed Moss's comments on Twitter and said his former teammate "openly" lied. It was common knowledge that Griffin's relationship with...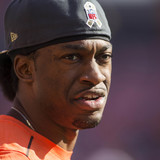 Santana Moss had a front row seat to all of the drama that unfolded with the Washington Redskins involving Mike Shanahan and Robert Griffin III several years ago, and the former wide receiver recently hinted that he believes the way RG3 handled himself is part of the reason he remains a free agent.In an interview with Chad Dukes of 106.7 The Fan, Moss said he felt Shanahan was "robbed...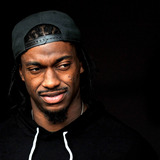 To say that Robert Griffin III was a divisive figure during his four-year tenure with the Washington Redskins would be an understatement. Griffin III saw his career get off to a rock-solid start, as he led Washington to a division title as a rookie. Since suffering a late-season injury that year, the former Heisman winner has never been the same. Now, looking to rejuvenate his...
One of the older free agents still on the open market is 35-year-old wide receiver Santana Moss who joins the veteran list of available players not ready to retire. Moss is hanging tight while he remains optimistic that an NFL team will sign him prior to the kick off of training camp. Speaking with 247sports.com, Moss expressed his hopeful outlook: "I'm a free agent right now, you...
Redskins Will Not Re-Sign Santana Moss According to a report from ESPN writer John Keim, the Washington Redskins will not re-sign Santana Moss. Moss played in 146 games with the burgundy and gold, catching 581 passes for 7867 yards and 47 touchdowns. Below is an excerpt from Keim's report: Will they add Santana Moss? No. After […]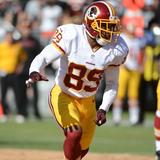 Santana Moss did not imagine his 14th season in the NFL to be as uneventful as it has. Entering Sunday's season finale the 35-year old wide receiver has just seven catches for 91 yards. Calling this year a 'disappointment' is an understatement. He has been inactive for six games, and in the nine games he suited up for, he has been sparingly used. While his time may be nearing an...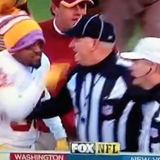 Santana Moss was ejected from Sunday's Redskins-Giants game after getting in an official's face in protest of a call. The Redskins had a 3rd-and-8 from the Giants 8-yard line just before halftime, and Robert Griffin III scrambled and dived for the end zone. Though initially ruled a touchdown, the refs reviewed the play and determined RG3 lost the ball before breaking the plane,...
MORE STORIES >>
NFL News

Delivered to your inbox

You'll also receive Yardbarker's daily Top 10, featuring the best sports stories from around the web. Customize your newsletter to get articles on your favorite sports and teams. And the best part? It's free!