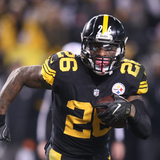 The Pittsburgh Steelers made a couple of moves to free up significant cap space, which has everything to do with their pursuit of signing Le'Veon Bell to a long-term deal.Field Yates of ESPN reports Pittsburgh reworked the contracts of defensive end Stephon Tuitt and guard David DeCastro, freeing up $13.26 million ahead of the new league year. Likely, these won't be the only moves...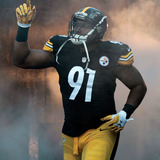 Now here's a story you don't see every day. Pittsburgh Steelers defensive lineman Stephon Tuitt donated his horse, Spirit, to the Pittsburgh Police mounted unit on Friday.Spirit is a beautiful horse that was at one time rescued and is now training to be with the mounted patrol. Here's a picture of Tuitt with the Pittsburgh Police at a local stable, giving the horse to the law enforcement...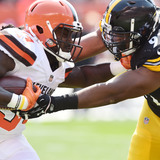 The Pittsburgh Steelers may have dodged a major bullet when it comes to recently-extended star defensive tackle Stephon Tuitt. The veteran exited Sunday's win over the Cleveland Browns with what many feared to be torn biceps, which would have effectively ended his season.Fortunately for Pittsburgh, it looks like Tuitt avoided the serious injury and might be able to go Week 2 against...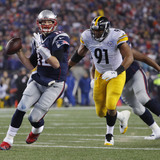 The Pittsburgh Steelers are taking care of one of their defensive stalwarts, signing Stephon Tuitt to a five-year extension, per ESPN's Adam Schefter. Ian Rapoport of NFL Media reports the deal is worth $60 million, which averages out to $12 million per season. Though, per Rapoport the money is heavily front loaded. It's a massive deal for a player Pittsburgh hopes will be a dominant...
Rookies are to be seen and not heard during training camp and that's exactly what appears to be happening with the Pittsburgh Steelers second-round draft pick, defensive end Stephon Tuitt. While he hasn't received too much attention from the media so far at Latrobe, the Notre Dame product has quietly put together several nice practices, […] Quietly, Steelers Rookie DE Stephon Tuitt...
We're just a few weeks away from the Pittsburgh Steelers reporting to training camp. Training camp is the third piece of the offseason puzzle. With the conclusion of OTAs and min-camp comes training camp. Where you could say, the real football begins. Training camp isn't "football in shorts," as head coach Mike Tomlin would say. The Steelers will report to camp on July 25. It will...
Pittsburgh Steelers defensive line coach John Mitchell might see a lot of Aaron Smith in rookie defensive end Stephon Tuitt, but after three weeks of OTA practices and two mandatory minicamp practices, he's certainly not expecting him play like him right out of the chute. "I really like where Tuitt is. I want people to […] Steelers Coach John Mitchell Says He's Not Going To Rush...
The Pittsburgh Steelers now have all nine of their draft picks under contract as defensive end Stephon Tuitt signed his four-year rookie deal on Wednesday. Tuitt, who was selected by the Steelers in the second-round of the 2014 NFL Draft out of Notre Dame, likely signed a contract that will total out at around $4.6 […] Steelers Sign Rookie DE Stephon Tuitt is a post from: Steelers...
A lot is expected of Pittsburgh Steelers second round draft pick defensive end Stephon Tuitt and on Tuesday, those expectations perhaps increased even more as he's announced that he has been issued No. 91. The great Aaron Smith of course wore No. 91 from 1999-2011 and it sounds like Tuitt was given a good history […] DE Stephon Tuitt To Do It In No. 91 For Steelers is a post from...
MORE STORIES >>
Steelers News

Delivered to your inbox

You'll also receive Yardbarker's daily Top 10, featuring the best sports stories from around the web. Customize your newsletter to get articles on your favorite sports and teams. And the best part? It's free!