We've updated our Privacy Policy.
By continuing to use this site, you are agreeing to the new Privacy Policy.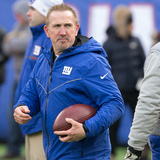 The New York Giants will be welcoming in outside candidates for their vacant head coaching job here soon. That list will reportedly include Philadelphia Eagles defensive coordinator Jim Schwartz.But the team announced on Wednesday that interim head coach Steve Spagnuolo was actually the first candidate to interview for the full-time position."Steve Spagnuolo, who just completed his...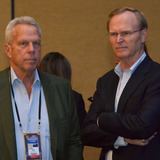 New York Giants ownership recognizes the team's season-ticket holders are profoundly — and rightfully — disappointed with the nightmarish season the team has endured. Perhaps a letter to that embittered party would help smooth things out, which is the angle Giants owners initially have opted to take. The Giants of course earlier this week fired head coach Ben McAdoo and general manager...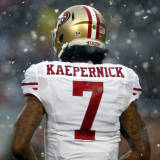 At the very least, Colin Kaepernick's collusion suit against the NFL appears to be causing some major headaches in league offices.Yahoo! Sports's Charles Robinson detailed Friday how the NFL has begun building a defense against the allegations, but there has been building "agitation" among the league's lawyers in recent days.In addition, the league is reportedly sifting through a...
LIKE WHAT YOU SEE?
GET THE DAILY NEWSLETTER: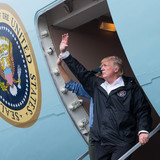 Multiple NFL owners came out on Saturday and released statements that were critical of President Donald Trump's comments made in Alabama on Friday.During a speech in Huntsville, Trump termed any NFL player who protests the anthem a "son of a b—-," and said he would love to see an owner fire players who protested.NFL Commissioner Roger Goodell issued a strong statement condemning...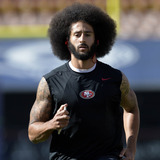 Are NFL teams intentionally avoiding Colin Kaepernick because of his controversial political opinions, or is the quarterback simply not good enough to be on an NFL roster? That depends who you ask, but New York Giants co-owner Steve Tisch believes the latter is true.A TMZ reporter asked Tisch on Wednesday for his thoughts on Michael Vick saying Kaepernick would have a better chance...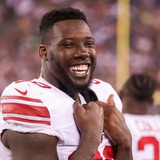 Jason Pierre-Paul has settled his lawsuit against ESPN and NFL insider Adam Schefter, though the terms of the settlement have not been disclosed.Schefter posted the New York Giants defender's medical record on Twitter a couple of summers ago after Pierre-Paul suffered a gruesome injury to his hand in a fireworks accident. It was a move that cost two people their jobs at the hospital...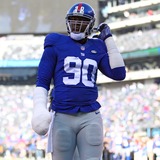 Despite the fact that New York Giants defensive end Jason Pierre-Paul's days with his team may be running out, co-owner Steve Tisch expressed his support of JPP's lawsuit against ESPN's Adam Schefter, according to TMZ Sports. "I support what he's doing. Medical records are confidential. I mean, it's a total invasion of the HIPAA laws. It's total an invasion of privacy. Medical...
The holidays are quickly approaching, and many folks—including New York Giants co-owner Steve Tisch—have already started their Christmas shopping. According to reporters at TMZ Sports, Tisch admitted he actually starts his shopping in June and spends between $25,000 to $30,000 on every Giants player. Talk about having the best boss ever. Considering an NFL roster consists of 53 players...
It must be nice to be filthy stinkig rich and a part owner of an NFL team like the co-owner of the New York Giants, Steve Tisch. Not only do you never have to worry about paying your bills, but when you make a really stupid joke about an opposing football team contracting the deadly Ebola virus you can pay the fine you'll get with relative ease.Right Mr. Tisch? via TwitterRead more »
MORE STORIES >>
NFL News

Delivered to your inbox

You'll also receive Yardbarker's daily Top 10, featuring the best sports stories from around the web. Customize your newsletter to get articles on your favorite sports and teams. And the best part? It's free!