We've updated our Privacy Policy.
By continuing to use this site, you are agreeing to the new Privacy Policy.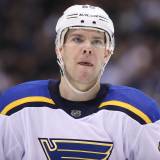 After a month of lead up, a sprinkling of trades over the last week or so, and a wild deadline day today, NHL teams are done with transactions for the 2017-18 NHL season. Here are the deals that improved contenders in the Western Conference:Deadline DayWinnipeg Jets receive:F Paul StastnySt. Louis Blues receive:F Erik Foley2018 first-round pickConditional 2020 fourth-round pick-...
The Blackhawks traded forward Brandon Bollig to the Calgary Flames for the 83rd overall selection in the third round of the 2014 NHL Draft.The post Blackhawks Trade Brandon Bollig appeared first on Committed Indians.
The post Brandon Bollig Suspended 2 Games appeared first on Committed Indians.
LIKE WHAT YOU SEE?
GET THE DAILY NEWSLETTER:
On Monday morning, the Blackhawks announced that the team and forward Brandon Bollig have agreed on a three-year contract extension. According to ESPN's Pierre LeBrun, the deal has a $1.25M cap hit. Bollig, 27, has six goals, six assists and 69 … Continue reading →The post Blackhawks, Brandon Bollig Agree On Extension appeared first on Committed Indians.
Last week, a crazy video of Patrick Kane's stick-handling skills emerged. It was so impressive it had some writing it off as a fake : Now, I can't personally verify the authenticity of Kane's clip -- except for the end, which is definitely not real. But on Monday, Kane's Chicago Blackhawks teammate Brandon Bollig released a response video, and I can say with confidence that his...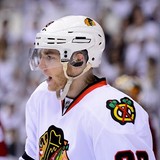 After seeing Patrick Kane's rather impressive stickhandling promo video for Bauer, Kane's Chicago Blackhawks teammate Brandon Bollig made a parody of the video and let's just say that his is just as entertaining.  Bollig looks like a guy with 0 career points in 43 games in the NHL during this display of skills. You think @88PKane's stick handling video was good, check out my version...
The Stanley Cup will be visiting St. Louis on Wednesday, July 31st. The Cup will make an appearance at the St. Peters Rec-Plex thanks to Brandon Bollig, forward for the Chicago Blackhawks. Bollig played at the Rec-Plex when he was growing up and has arranged to bring the Cup to St. Peters during his day with the Cup, as reported by StlToday. If you want to have your picture taken...
The post Blackhawks Send Brandon Bollig To Rockford appeared first on Committed Indians.
MORE STORIES >>
NHL News

Delivered to your inbox

You'll also receive Yardbarker's daily Top 10, featuring the best sports stories from around the web. Customize your newsletter to get articles on your favorite sports and teams. And the best part? It's free!