ESPN FC's Julien Laurens tries to make sense of the rumours linking Neymar with a move back to Spain. Philippe Coutinho has said it would be "great" if he could link up with Brazil teammate Neymar at Barcelona. Neymar left Barca for Paris Saint-Germain in a world-record move last summer but there has been speculation that he could either return to Barcelona or join Real Madrid....
The Reds have seen star turns such as Philippe Coutinho head for the exits while Emre Can could be next, but they are working to retain prized assets
The ESPN FC guys discuss how Liverpool's Mohamed Salah, Roberto Firmino and Sadio Mane stack up against Sergio Aguero, Raheem Sterling and Leroy Sane. LIVERPOOL -- Jurgen Klopp says he has been pleased with the way his Liverpool team have "stepped up" following the sale of Philippe Coutinho. Liverpool have won five out of their eight fixtures in all competitions since Coutinho joined...
Ernesto Valverde reflects on the progression of record signings Ousmane Dembele and Philippe Coutinho after Barca's 6-1 thrashing of Girona.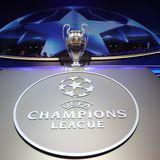 The eight Champions League teams who have yet to square off in the Round of 16 have enjoyed a long break, which spanned roughly two months, but they're set to get back to action this week when CL play resumes.  With elimination looming for half the competing teams, let's take a closer look at who will advance to the quarterfinals.FC Bayern Munich vs. Besiktas JKCurrent form: It's...
Philippe Coutinho was always the most popular Brazilian on the team, and after he left, Roberto Firmino took that mantle. But he still wasn't and hasn't gotten the respect that he deserves. But his numbers say otherwise. pic.twitter.com/N8qBZJQake — Seleção Brasileira (@BrazilStat) February 11, 2018 It's the first time he's surpassed the 20-goal mark since 2013-2014 with Hoffenheim...
If recent reports are to be believed, Barcelona are not getting Antoine Griezmann. And that comes from the Spanish giants themselves."FC Barcelona strongly denies the information that has appeared over the course of the last few hours in different media regarding Atlético Madrid player, Antoine Griezmann, and an alleged deal with our club."But that's not all."FC Barcelona expresses...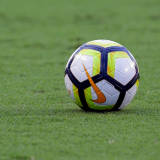 It appears as though Barcelona can't just win all of the time.Wednesday, during the first leg of the Copa del Rey quarterfinals, bitter rivals Espanyol would escape with a 1-0. Not only did Los Periquitos defend their home soil, but this is their first derby win over Barca since 2009. And in the process, they would snap Barcelona's 29-match unbeaten run in all competitions. More...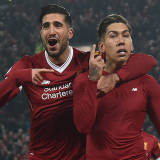 Liverpool need to work on their defense. Perhaps Virgil van Dijk will help with that. But for the time being, they hold a unique distinction. They are now the only Premier League team to defeat Manchester City this season. That's right, the Reds have done it. But they still have work to do.Sunday morning, Liverpool and City gave us one helluva thrilling encounter. Seven goals—six...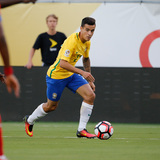 In Philippe Coutinho, Barcelona finally have their newest playmaker. But just to make sure he's not going anywhere, they're even slapping a ridiculous release clause on him. But that's where the good news ends for now. Because for the next few weeks, Coutinho is going to be on the shelf."The Brazilian was ruled out for around three weeks with a pre-existing thigh problem."Of course...
MORE STORIES >>
Soccer News

Delivered to your inbox

You'll also receive Yardbarker's daily Top 10, featuring the best sports stories from around the web. Customize your newsletter to get articles on your favorite sports and teams. And the best part? It's free!