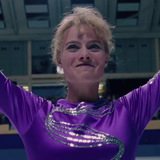 If you haven't seen the fast-paced, action-packed and eccentric trailer for "I, Tonya," you might want to sharpen your skates and get on that because the next great sports biopic is upon us. It plays like the wicked lovechild of "Goodfellas," "Fargo," and "Blades of Glory" with one remarkable significance: "I, Tonya" is based on the true story of ostracized, professional skater,...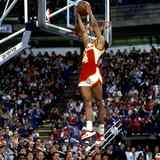 Want more news first thing in the day? Sign up for the Yardbarker Morning Bark newsletter here.Welcome to the Yardbarker Box Score, what we're reading while for the thousandth time trying to wrap our minds around how the NBA trade deadline comes a week before the NHL trade deadline even though the NHL season starts before the NBA season. Happy birthday to Alonzo Mourning, Aaron Cook...
HONOLULU (AP) It's a feat that few have the bravery or physical ability to attempt: taking on one of the world's most dangerous waves while competing against the best surfers in the sport. But Bethany Hamilton, who lost her left arm to a shark at age 13, charges the waves. Now 26, she knocked the top-ranked female surfer out of the competition during the World Surf League Fiji...
Eleven years after losing her left arm during a shark attack, Bethany Hamilton, the inspirational 24-year-old surfer won the Surf-N-Sea Pipeline Women's Pro, one of the crown jewels in the world of women's surfing.The Kauai-born Hamilton — also known as the Soul Surfer — topped two Hawaiian surfers and a competitor from Japan in the final round for the title.For Hamilton, who famously...
100% PURE ADRENALINE
Is there a more eligible and sought-after bachelor in the world right now than Tim Tebow? We know the fans love him for what he brings on the field, but Tebow has become an extremely hot commodity off the field as well. I guess the choir boy lifestyle will do that for you. After all, if you can't bring Tim Tebow home to meet your parents than who could you bring? At the site...
MORE STORIES >>
Surfing News

Delivered to your inbox

You'll also receive Yardbarker's daily Top 10, featuring the best sports stories from around the web. Customize your newsletter to get articles on your favorite sports and teams. And the best part? It's free!