Found May 25, 2013 on BlackSportsOnline:
I honestly think Bosh is just trolling us when he makes his Bosh like faces. Seems like a nice guy, but he makes the funniest faces.
Original Story:
http://blacksportsonline.com/home/201...
THE BACKYARD
BEST OF MAXIM
RELATED ARTICLES
In a new issue of Jet magazine, Dwyane Wade talks about being a great dad but a bad husband. The animosity between Dwyane and his ex-wife Siohvaughn Wade has been well documented. He shared how he ended up with full custody and what he's looking forward to in the future. "I didn't set out to get full custody but I wasn't able to see my kids the way I wanted and I'm not...
I wouldn't be a good Celtics fan if I didn't take immense pleasure in the Heat losing or in the misery of their bandwagon fans.   It's interesting to see after all the "We got Ray" chants to begin the year they seem to be having some buyer's remorse.  Excuse me if I chuckle a bit.  And  I love how they end up trashing all their players.  It's one...
 Word came down from the league office today that there would be no suspension for Dwyane Wade's elbow to the head of Lance Stephenson in game 2 of the Eastern Conference Finals. Reggie Miller at the time tried to say that it was inadvertent and that it wasn't malicious. Maybe if it was any other player in the league, I'd go along with him. But this is Dwyane Wade...
Miami Heat fans have faced many unflattering stereotypes over the past few years, but Indiana Pacers announcer Mark Boyle (pictured) took it to another level on Friday night. The Pacers announcer must have seen Heat fans leaving American Airlines Arena as Miami was down at the end of Game 2 of the Eastern Conference finals, [...]
The Indiana Pacers let the Miami Heat off the hook in Game 1 of the Eastern Conference Finals, and Pacers' center Roy Hibbert is already complaining about foul play from one of the senior members of the Heat. Look, we are all for calling Shane Battier "Captain McMasterflop." After all, Battier attended Flop U, and Coach K most likely shows highlights of Battier from his Blue...
Really, what can you say? This was just one of those games where you have no choice but to shake your head, acknowledge the supremacy of the Miami Heat, and move on. This was the kind of game that reminds you why the Heat are the reigning NBA champs, and why LeBron James is head and shoulders above everyone else in the league. It is the kind of game that reminds us that as the Pacers...
Udonis and Umakethis In the first two games of the Eastern Conference Finals, at home, the Heat didn't look like, well, the team that had won an absurd percentage of games for the past 4+ months. Indy led for long stretches, crashed the boards, forced turnovers, and had their best player fight the Heat's best player to something akin to a draw. If you wanted to tell the...
LeBron James could be the next great two-sport star, according to Joe Theismann. James wouldn't be playing in the NFL and NBA at the same time, though. Theismann thinks James could start up an NFL career after he's done in the NBA. And Theismann wants to be involved – because he needs a job. "I would love to work him out and also serve as his agent," Theismann told FOX...
MIAMI -- If LeBron James really wants one day to be a quarterback, a possible mentor has emerged.Super Bowl champion and two-time Pro Bowl signal caller Joe Theismann said he's willing to offer his services this summer to teach the Miami Heat star the position. In fact, Theismann, who lives in Memphis, said he wouldn't hesitate to approach James, 28, with the idea if the...
It was an instant classic. A game for the ages and any other terms to describe the epic battle between the Pacers and Heat in Game 1 of the Eastern Conference Finals and at the center of t all was Paul George and Lebron James. George and James clashed throughout Game 1 and provided fans with some great memories. From George's clutch three-pointer to force overtime to James...
After dropping one at home, Miami Heat visit Indiana Pacers for Game 3.
Paul George shooting over Dwyane Wade and Chris Bosh. (Credit) As a New York Knicks fan and a basketball fan, I'm constantly haunted by the 2009 Western Conference Finals. If you don't remember, that's the series where Denver nearly stole Game 1 in Los Angeles and then actually won Game 2, leaving everyone involved thinking "holy crap, Carmelo Anthony is making the leap...
Heat News

Delivered to your inbox

You'll also receive Yardbarker's daily Top 10, featuring the best sports stories from around the web. Customize your newsletter to get articles on your favorite sports and teams. And the best part? It's free!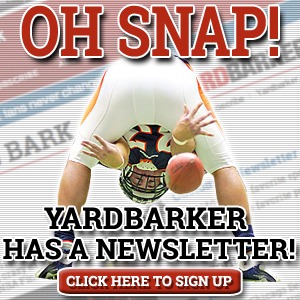 Latest Rumors
Best of Yardbarker

Today's Best Stuff

For Bloggers

Join the Yardbarker Network for more promotion, traffic, and money.

Company Info

Help

What is Yardbarker?

Yardbarker is the largest network of sports blogs and pro athlete blogs on the web. This site is the hub of the Yardbarker Network, where our editors and algorithms curate the best sports content from our network and beyond.