DAN CEVETTE LEFT HANDED PITCHER Born: October 19, 1983 Height: 6'3″ Weight: 195 Bats: Left Throws: Left Drafted: 3rd Round, 94th overall pick, 2002 (Indians) How Acquired: Minor League Free Agent High School: Elkland (PA) HS Agent: N/A WTM'S PIRATE PLAYER PROFILES Cevette was Pennsylvania's high school player of the year when he was drafted.  At the time he threw in the upper-80s, but by the time he made his first and only appearance on a Baseball America top prospect list after the 2004 season, he was throwing in the low-90s.  His out pitch at that time was a changeup, which probably accounted for the good K rates he's usually had when he's been healthy.  He also threw a marginal curve.  For the most part, though, he hasn't been healthy.  He's thrown fewer than 90 innings total since 2005.  He wasn't pitching for anybody in 2013, when the Pirates signed him. 2002 R+:  2-4-0, 4.67 ERA, 1.60 WHIP, 52.0 IP, 5.4 BB/9, 6.2 K/9 Cevette debuted in advanced rookie ball, which is a challenging assignment for a prep draftee.  He didn't get hit hard, but he struggled with his control. 2003 R+:  2-5-0, 3.45 ERA, 1.52 WHIP, 57.1 IP, 4.6 BB/9, 7.5 K/9 A-:  0-2-0, 8.22 ERA, 2.48 WHIP, 7.2 IP, 5.9 BB/9, 3.5 K/9 Cevette tore a biceps muscle in spring training.  He eventually went back to advanced rookie ball, improving his strikeout and walk numbers, but not as much as his ERA suggests.  He didn't do well in a two-start stint in the New York-Penn League. 2004 A-:  3-0-0, 1.25 ERA, 0.83 WHIP, 36.0 IP, 1.5 BB/9, 9.8 K/9 A:  2-0-0, 2.47 ERA, 1.31 WHIP, 43.2 IP, 2.9 BB/9, 8.5 K/9 Cevette suffered a finger injury during the season, but just the same had his best pro season.  It was enough to get him rated Cleveland's 18th best prospect after the season. 2005 A:  5-4-0, 2.73 ERA, 1.26 WHIP, 82.1 IP, 3.3 BB/9, 9.3 K/9 AAA:  0-1-0, 14.40 ERA, 2.20 WHIP, 5.0 IP, 3.6 BB/9, 3.6 K/9 Cevette pitched well again in low A, but missed part of the season with a broken thumb.  After the season he had labrum surgery. 2006 A:  0-1-0, 7.20 ERA, 1.60 WHIP, 5.0 IP, 7.2 BB/9, 5.4 K/9 Following the shoulder surgery, Cevette was able to pitch only briefly near the end of the season. 2007 A+:  2-0-0, 4.45 ERA, 1.52 WHIP, 30.1 IP, 4.7 BB/9, 9.5 K/9 AA:  0-1-0, 9.00 ERA, 2.25 WHIP, 4.0 IP, 6.8 BB/9, 9.0 K/9 Cevette missed more time with shoulder soreness.  When he pitched, it was mainly in relief.  He did at least have a very good K rate. 2008 A+:  3-1-2, 7.11 ERA, 1.95 WHIP, 19.0 IP, 4.7 BB/9, 14.7 K/9 Cevette continued to have shoulder problems.  He pitched solely in relief and got hit hard.  He announced his retirement at the end of June.  After experimenting with a sidearm delivery, he applied for reinstatement.  The Indians released him soon after, but the Royals signed him two days later. 2009 A:  0-0-0, 5.32 ERA, 1.64 WHIP, 22.0 IP, 4.5 BB/9, 5.3 K/9 Cevette started the season on the disabled list, then pitched mostly ineffectively for about six weeks before going back on the DL.  The Royals released him in July. 2010 DNP 2011 IND:  0-0-0, 7.36 ERA, 2.73 WHIP, 7.1 IP, 12.3 BB/9, 12.3 K/9 Cevette signed with an independent league team and made two ineffective starts. 2012 DNP Cevette didn't pitch in organized ball in 2012. It's unclear whether Cevette will be ready to go when he reports to camp.  He appears to be a significant rehab assignment. STATS Baseball Reference–Minors Fangraphs MiLB.com CONTRACT INFORMATION 2013: Minor League Contract PLAYER INFORMATION Signing Bonus: $400,000 MiLB Debut: 2002 MLB Debut: N/A MiLB FA Eligible: 2013 MLB FA Eligible: N/A Rule 5 Eligible: Eligible Added to 40-Man: N/A Options Remaining: 3 MLB Service Time: 0.000 TRANSACTIONS June 4, 2002: Drafted by the Cleveland Indians in the 3rd round, 94th overall pick; signed on June 7. February 2, 2009: Released by the Cleveland Indians. February 5, 2009: Signed with the Kansas City Royals as a minor league free agent. July 10, 2009: Released by the Kansas City Royals. June 24, 2013: Signed with the Pittsburgh Pirates as a minor league free agent.
Original Story:
http://feedproxy.google.com/~r/Pirate...
MORE FROM YARDBARKER
All Sports News

Delivered to your inbox

You'll also receive Yardbarker's daily Top 10, featuring the best sports stories from around the web. Customize your newsletter to get articles on your favorite sports and teams. And the best part? It's free!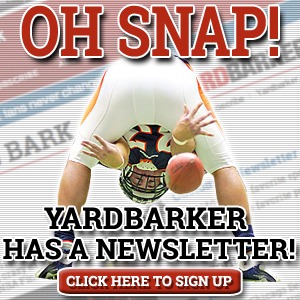 Latest Rumors
Best of Yardbarker

Today's Best Stuff

For Bloggers

Join the Yardbarker Network for more promotion, traffic, and money.

Company Info

Help

What is Yardbarker?

Yardbarker is the largest network of sports blogs and pro athlete blogs on the web. This site is the hub of the Yardbarker Network, where our editors and algorithms curate the best sports content from our network and beyond.