Clay Buchholz has become the best pitcher in the Red Sox rotation after years of disappointment I never was a huge fan of Clay Buchholz. He started his Red Sox career with a no-hitter and every body who sort of followed the Boston Red Sox thought that they had an ace in the hole. Forget for a second that there have been plenty of middle of the road pitchers who have pitched no-hitters and that Buchholz faced an anemic Baltimore line-up that night, Clay Buccholz was just not ready. At the highest level of minor league ball in 2007, Buchholz posted an ERA of almost four. If Buchholz was to be this next great Red Sox pitcher, better numbers than that would be needed. The next season, Buchholz posted an ERA greater than six at the majors and was sent back down to Pawtucket. The next season, Buchholz posted an ERA of over four in the majors and was sent back to Pawtucket. Buchholz was pitching pretty well at the minor-league level, but could not put it together at the major league level. The joke became that he was a "AAAA" pitcher, great in the minor leagues but missing something at the major-league level. More than desired, Buchholz missed something whenever he pitched at the Major League level. In 2010, Buchholz finally posted an ERA under three, but his advanced stats implied that those numbers did not have the potential to be consistent. In 2011, his numbers went back up to those pre-2010 levels leaving me to believe that Clay Buchholz had reached his potential as a middle of the rotation pitcher who the Boston Red Sox should have moved when they had a chance for a true ace. His start to 2012 did not help the Buchholz cause. Then, almost suddenly, Clay Buchholz began to change. He added a split-fingered fastball to his repertoire of pitches and turned it into a strike-out pitch. Buchholz dropped his slider and focused more on his cutter to get that sharp movement on pitches. He looked calmer on the mound and more in control of the game. Most importantly, he started throwing strikes. From May to the end of August, Buchholz was as close to unbeatable as anyone in baseball. From the end of May to the end of August, he only gave up more than three runs in a game twice and lowered his number of walks. With Fat Jon Lester and a collection of pitchers giving up run after run, Buchholz was refreshing and one of the few bright spots in an otherwise depressing season. His start to 2013 has been nothing less than spectacular, highlighted by his seven scoreless innings and eight strikeouts during the home-opener on Monday afternoon. There is a chance that Buchholz could be even better than he was during the heat of 2012 and he might finally reach that "high upside potential" that Red Sox fans hoped they would get five years ago. His only negative right now is that he has a strangely high FIP compared to his ERA, but advanced stats are better predictive tools from year to year, not game to game. If the Red Sox are going to improve from last season in the standings, it will have to be from mound out. The Red Sox have done that so far in 2013, and it has started with their newest number one starter, Clay Buchholz. I'm so happy I was wrong about him.
Original Story:
http://www.bostonsbettah.com/?p=5959
MORE FROM YARDBARKER
Red Sox News

Delivered to your inbox

You'll also receive Yardbarker's daily Top 10, featuring the best sports stories from around the web. Customize your newsletter to get articles on your favorite sports and teams. And the best part? It's free!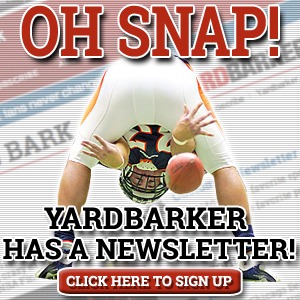 Latest Rumors
Best of Yardbarker

Today's Best Stuff

For Bloggers

Join the Yardbarker Network for more promotion, traffic, and money.

Company Info

Help

What is Yardbarker?

Yardbarker is the largest network of sports blogs and pro athlete blogs on the web. This site is the hub of the Yardbarker Network, where our editors and algorithms curate the best sports content from our network and beyond.