Roberts prepared for another strong NL West division in 2018 Walker Buehler gets some instruction from Orel Hershiser and Rick Honeycutt. Photoblog: Full squad reports was originally published in Dodger Insider on Medium, where people are continuing the conversation by highlighting and responding to this story.
The Los Angeles Dodgers are into a second week of Spring Training workouts at Camelback Ranch, which have seen...
Top Dodgers pitching prospect Walker Buehler has yet to throw a Spring Training bullpen session because of upper back discomfort that surfaced during January workouts.
The Los Angeles Dodgers suffered a bit of a scare on Thursday as top prospect Walker Buehler missed workouts to undergo further tests...
Dodgers pitcher Alex Wood missed a second day of workouts on Friday with an ankle sprain and underwent X-rays, while rookie Walker Buehler returned to action after undergoing medical tests on Thursday.
The Los Angeles Dodgers held their first Spring Training workout on Wednesday, with all pitchers and catchers and...
Dodgers pitchers Alex Wood and Walker Buehler missed Thursday's workouts with health issues the team believes are minor.
For most of Spring Training last year, to see pitcher prospect Walker Buehler, you journeyed to Minor League camp, where you would be joining, well, about the entire Dodgers front office. This spring will be different.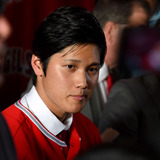 The 2017 MLB season was memorable for a number of reasons. At or near the top of the list was the impact that Aaron Judge and Cody Bellinger had. The two rookies took the baseball world by storm. With spring training now right around the corner, it's only fair to wonder. Who might do that in the 2018 MLB season?Looking at the pool, there are some strong candidates. The Chicago Cubs...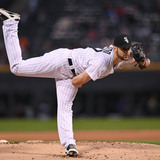 Expanded rosters change Major League Baseball in a big way in the month of September. The ability to carry up to 40 players on the big-league team gives clubs the opportunity to do much more than when they are limited to 25 players. They can load their bullpen with every conceivable matchup; pile up potential pinch hitters; and for clubs out of contention — and even a few teams still...
MORE STORIES >>
Dodgers News

Delivered to your inbox

You'll also receive Yardbarker's daily Top 10, featuring the best sports stories from around the web. Customize your newsletter to get articles on your favorite sports and teams. And the best part? It's free!