Found July 05, 2013 on O-Posts:
Beating Mia Hamm's record was no small task, but Abby Wambach has blown everyone away by scoring four goals in forty minutes against the Korea Republic last month to secure her name as the all-time leading goal scorer in American history. Abby still has a couple of years left under her belt but who could be the next contender for, not #ChasingMia, but #ChasingAbby? Over the past couple of months, the hype in women's football has been over Abby Wambach chasing Mia Hamm's record of 158 international goals. Abby successfully surpassed this record and, is at the moment, standing at 160 goals in 207 appearances for the US Women's national football team. Despite the fact Abby's goal tally is still and will continue to grow significantly over the next couple of years, the spotlight has left Abby and is now searching for the next player on the squad to exceed and outshine what Abby has achieved so far. So, who could it be? The prestigious Alex Morgan? The ever sassy Sydney Leroux? Even newbie Christen Press has been a talking point, considering the noteworthy performances the super sub has demonstrated already with the team. Sydney Leroux has been the subject of controversy as of late preceding her last minute goal against her native land Canada. But one cannot deny the skill and attitude this women has to achieving success for her team and also for her as an individual. Leroux has already shown the world what she is made of after her 5 goal bonanza during her second appearance for the senior USWNT teamat the CONCACAF Olympic Qualifiers, cementing herself as a USWNT player. Ever since then, she has scored 12 more goals in 37 appearances and one of those being the infamous 93rd minute strike against Canada and also her game winning strike in the USWNT's 2-0 victory against New Zealand in the 2012 Olympic quarter finals, her first Olympic goal. "[It feels] Amazing. I scored in the Olympics and it felt good but this one is up there, especially because of everything's that happened and because of all the boos. But I think it's so good for women's soccer. I don't care if I am not the fan favorite, it's so great to have a sold out crowd like that." –Leroux on scoring against Canada. Leroux has such a history behind her, such as being the USA's all-time leading scorer in a U-20 Women's World Cup tournament with 10 goals. Leroux is also the most capped U-20 player with 36 appearances, scoring 30 goals within those games, crowning her as the all-time leading scorer for the US at that level. This level of experience already has paved way for Leroux to gain the confidence needed to perform at a level as the ones that have been occupied by the likes of Mia Hamm and Abby Wambach. But the big question is, can she be the one to overtake Abby Wambach? New kid on the block, Christen Press has dominated and powered her way through opponents ever since her first appearance for the squad back in Februrary against Scotland. Press was in the senior pool under PiaSundhage and was used as an alternate at the 2012 London Olympic Games but Tom Sermanni decided that her talent was too good to be used as an alternate. "She came in the later stages with Pia and didn't have enough time to get her feet in there, but every time she came in she was dangerous. She had a great week of training, was scoring some goals, and I'm really happy for her. There's more to come." – Carli Lloyd on Press' performance v Scotland 9/2/13 Press scored two goals in her first appearance for the US as a senior and ever since then has scored an excellent four goals in 8 matches. Following her outstanding start to the team, Press is now only the third USWNT to score a brace in her first game and, following her third goal just two days later, has named her the only USWNT player to score three goals in her first two games with the squad. These may be minor records she's breaking but they are a reflection of what is to come. Due to her involvement in the Swedish Women's league, Press has developed great proficiency and agility that has allowed her to develop into a soon – to – be great star of the national team. The next World Cup in 2015 is going to be the grounds in which Press implements herself as a force to be reckoned with. If Press was given a starting position and was granted more playing minutes, in 10 years time this player could have broken a significant amount of records and her goal tally would be unbelievable. Despite what Leroux and Press have to offer, you really can't go past Alex Morgan. If anyone was to break Abby's record, it will be Alex. In my opinion, Morgan offers a dynamic type of play enabling her to finish chances that not many men could even get too. Alex will be the next greatest women's player to walk the earth. She is already the face of women's football and at such a young age has made an impact to the game like no other. Her performances in the 2011 WWC final and the 2012 Olympic tournaments have demonstrated the type of athlete Morgan is. Her run of play and anticipation is impeccable and when under pressure, it brings out the best in her abilities. Alex has gone from unknown college athlete to one of the well-known footballers in the women's game in a matter of years. "Alex is going to score tons of goals in the next few years," Wambach said. "I think we have such a different kind of strength. When I'm having a great game, she's probably going to be on the assisting end of things. But I want to be putting her in the positions to score goals, because my legs can't move like hers. She can score goals in such random positions, like the Canada game. "She's going to be a threat for us. She's going to be scoring the lion share of goals for our team over the next couple years, so if my role becomes assister, great. If I'm the set piece threat, fine. Whatever my role is to help this team win a World Cup title, that's all I care about." Alex Morgan is even the public's favourite to outdo Abby Wambach as the all-time leading goal scorer in American history. "Alex Morgan. Because she is young still, very talented and amazing as a striker! If anyone can do it she can. Will she? I don't know. hahaha But she most certainly can. " – Benjamin Moreno Jr (@BenHasAKid_ – Twitter) "Alex Morgan will break it in the future. Amazing young talent that has the potential to be one of the best players ever". – Yuones Laghzali (YL_CFC – Twitter) "Alex Morgan. Because her mere presence on the field is a threat, she has proven to be good in the air and her ball manipulation is like no other. She only has 68 caps and already 44 goals, not to mention she's only 23 years of age. She's fast on the ball, has great upper body strength, connects well with other players and knows how to find the net. Other players that could also surpass the record if given game time are Leroux and quite possibly Press. I've also personally got my eye on Lauren Cheney" – A lovely anonymous comrade from Tumblr. Leroux and Press are excellent players but Alex Morgan at the moment has a whole other stage of her own. You've heard my own opinion and others alike, so, do you think Baby Horse is now Chasing Abby?   Written by Siobhan Pedroza Follow Siobhan on Twitter @briefcase_wanka Check out her excellent football blog, Football to the Wise Please like O-Posts on Facebook You can follow O-Posts on Twitter @OPosts
Original Story:
http://feedproxy.google.com/~r/O-post...
THE BACKYARD
BEST OF MAXIM
All Sports News

Delivered to your inbox

You'll also receive Yardbarker's daily Top 10, featuring the best sports stories from around the web. Customize your newsletter to get articles on your favorite sports and teams. And the best part? It's free!
THE HOT 10: Who's Trending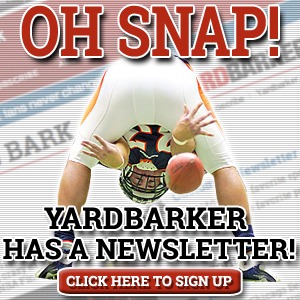 Latest Rumors
The Backyard

Today's Best Stuff

For Bloggers

Join the Yardbarker Network for more promotion, traffic, and money.

Company Info

Help

What is Yardbarker?

Yardbarker is the largest network of sports blogs and pro athlete blogs on the web. This site is the hub of the Yardbarker Network, where our editors and algorithms curate the best sports content from our network and beyond.