Tools of the trade. You make this stuff happen In this world, you're only as good as those that you learn from. Heaven knows, I wouldn't be able to be a sports writer without the incredible collective knowledge that the massive sports industry has imparted to me through a vast array of dedicated people that work within it. As 2010 makes its way to 2011, I wanted to take time to thank a few that have assisted, promoted, and befriended me over the last year, many much longer than that. I should add a disclaimer here… I always cringe when I try to do something like this. I invariably miss somebody, not because they're any less than anybody else, it's quite honestly because I did much of this list based upon my email contact list. Many have reached out across other means, and I've labored my tired, old noggin to remember you all. If I missed you on this list, "apologies" falls far short. To the tireless staff of the Business of Sports Network, you all are the greatest. You deliver incredible, thought provoking work, and in incredible volumes each and every week. Each of you, regular staffers and contributors are listed below, but I need to call those that have really gone the extra mile over the years. Matthew Coller, Jordan Kobritz, Jeff Levine, Devon Teeple, Joe Tetreault, and Pete Toms "thanks" just isn't enough. To Lynn and Liz Lashbrook of SportsManagementWorldwide, thanks for allowing me to teach your students each week. All these years, and it's still a joy to do. To the seemingly countless print and alternative media publications that have referenced me, or any of the staff and sites of the Business of Sports Network, I cannot thank you enough. We've surpassed the 10 million page view mark since we launched under 4 years ago, and it is in large part due to you. To the nearly 6,000 followers of mine on Twitter… I've said this before, but how so many have an interest in what I have to say is humbling, and honestly, something of a mystery to me. I just never thought me talking about sports would hold that much interest. The most important people though are my family. Glenna, Tyler, and Travis have seen me heads down, away from home, or on the phone so many times as I work. My parents – both genetic and extended – have supported me, and most of all, my entire family has epitomized patience, none more than my wife. Finally, this not something just as a New Year's resolution, but a mantra I hope for daily: Be grateful for whatever you have. Know that whatever you do, you have to thank those that taught you how to do it. Work hard. Be balanced. And most of all, pass it on. God bless you, and a heartfelt thanks. May 2011 be all it can be for you. John Abbamondi, Amazin' Ave., David Appelman, Gary Armida, Mark Armour, George Atallah , Kurt Badenhausen, Geoff Baker, Tyler Barnes, Brian Bartow, Baseball America, Baseball Prospectus, Baseball Think Factory, Ken Belson, Alex Belth, Brian Berger, Larry Berger, Brian Berger, Dick Beverage, Dan Bigman, Jeff Blair, Tyler Bleszinski , James Blind, Barry Bloom, John Blundell, Brian Borawski, Boston Red Sox, Sean Boulton, Bo Bounds, Greg Bouris, Matt Bourne, Jim Bowden, J.C. Bradbury, Andrew Brandt, Brew Crew Ball, Brian Britten, Dave Brown, Carter Bryant, Craig Calcaterra, Jim Callis, Dave Cameron, Jim Caple, Cardinals Best News. Will Carroll, Blair Cash, CBS Sports, Matthew Cerrone, David Chalk, Tim Chamberlin, Ralph Cindrich, Fred Claire, Devin Clancy, CNBC, Coast to Coast Tickets, Matthew Coller, Jason Collette, Tim Collins, Victor Conte, Booby Corser, Brian Costa, Pat Courtney, Tommy Craggs, Jerry Crasnick, Mike Cristaldi, Ken Davidoff, Deadspin, Lorraine DelliCarpini, John Dever, Jacqueline Diep, Tim Dierkes, Mike Dilornzo, Mike Donnelley, Kristi Dosh, Jim Duquette, Dan Duquette, Bob Dutton, Bob Dvorchak, Gordon Edes, Entercomm, Jeff Erikson, ESPN, Jeff Euston, Bill Evans, Seth Everett, Everyone at Lonestar Ball, Ken Fang and Fang's Bites, FanGraphs, Jim Ferguson, Mike Ferrin, Mark Fischel, Eric Fisher, Josh Fisher, Andew Fitzpatrick, F.X. Flinn, Forbes SportsMoney, Sean Foreman and Baseball-Reference, Formula One, Rod Fort, FOX Sports, Tim Franks, Freakonomics, Meyer Freeman, Jim Furtado, Carter Gaddis, Cork Gaines, Brent Gambill, Peter Gammons, Luis Garcia, Andy Giegerich, Andy Giersher, Bill Gilbert, Dennis Glasgow, Ben Goessling, Josh Goldberg, Beverly Goldstein, Tom Gorman, Bill Gould, Matthew Gould, Evan Grant, Chuck Greenberg, Jordan Greenberg, Jon Greenberg, Sean Gregory, Donna Guillaume, James Guinn , Joe Hamrahi, Bob Harkins, Jeff Heckelman, Joel Henard, John Henry, Steve Henson, Mike Herman, Jon Heyman, HKS Architecture, Shawn Hoffman, Cory Humes, Kurt Hunzeker, Rob Iracane, IRL, Chris Isidore, Jay Jaffe, Chris Jaffe, Brian Jaquet, Dwight Jaynes, Rany Jazayerli, Michael Johnson, Dennis Johnson, Jamie Junco, Richard Justice, Benjamin Kabak, Kevin Kaduk, David Kahn, Christina Kahrl, Daniel Kaplan, Ari Kaplan, Nick Kappel, Stan Kasten, King Kaufmann, Joe Kehoskie, Jonah Keri, Sky Kestein, KFXX The Fan, Brian Killingsworth, Jordan Kobritz, Mat Kovach , Dejan Kovavevic, Mark Langhill, Liz Lashbrook, Lynn Lashbrook, Dave Laurila, Matthew Leach, Rich Lederer, Katie Leighton, Tim Lemke, Gina Leo Stingley, Jeff Levine, Will Lingo, Los Angeles Dodgers, Ryan Lubner, Lynn University, Bill Magrath, Drew Mahalic, Major League Baseball, Major League Soccer, John Manuel, Maple Street Press, Andew Marchand, Tim Marchman, Sloan Martin, Trish Martineck, Buck Martinez, Jonathan Mayo, Brian McCarthy, McCovey Chronicles, Wayne McDonnell, Brett McGinness, Tim Mead, Chris Metz, Bernie Miklasz, Alyssa Milano, Josh Milne, Minnesota Timberwolves, Minnesota Twins, Minor League Baseball, MLB Network, MLB Trade Rumors, MLBPA, Carmen Molina, Bo Moon, Adam Morris, Dick Moss, MSNBC, Liz Mullen, Don Muret, NASCAR, National Basketball Association, National Football League, National Hockey League, NBA D-League, NBA TV, NBC Sports, NBPA, Rob Nelson, NESN, Rob Neyer, NFL Network, NFLPA, NHL Network, NHLPA, Bob Nightengale, Roger Noll, NYBaseballDigest, Oakland A's, Pat O'Conner, Buster Olney, Jorge Ortiz, Gene Orza, Mike Ozanian, Lisa Pagano, Jeff Passan, Merritt Paulson, Joe Pawlikowski, Greg Pawson, Jason Peck, Dayn Perry, Jon Pessah, Rick Peterson, Brian Peterson, Tony Petitti, PGA, Philedelphia Phillies, David Pinto and Baseball Musings, Plan B. Branding, Bob Plapinger, Populous, Portland TrailBlazers, Noah Pransky, Ed Price, Purple Row, Jessica Quiroli, Todd Radom, Ray Ratto, Marty Ray, Blake Rhodes , John Rhodes , Rich Rice, Tracy Ringolsby, River Ave Blues, Victor Rojas, Collin Romer, Issac Ropp, Bob Rose, Jason Rosenberg and IIATMS, Dan Rosenheck, Ken Rosenthal, Darren Rovell, Gary Roy, Amanda Rykoff, Anthony Salazar, Kevin Saldana, San Francisco Giants, Chase Sbicca, Curt Schilling, Shonda Schilling, Michael Schlact, Cory Schwartz, Russell Scibetti, SeatGeek, Joel Sherman, Joe Siegler and Ranger Fans, Michael Silverman, Mark Simon, Mark Smith, Tal Smith, SMWW, Sons of Sam Horn, Sports Business Radio, SportsBusiness Journal, SportsBusness Daily, Jayson Stark, Michele Steele, Lee Street, Dave Studenmund, Amy Summers, Bart Swain, Paul Swangard, Paul Swyadan, Paul Swydan, Jason Swygard, Dan Szymborski, Sarah Talalay, Tom Tango, TBS, Devon Teeple, Michael Teevan, Joe Tetreault, Texas Rangers, The Happy Recap, The Hardball Times, The New York Times, John Thorn, Bob Timmerman, TNT, Marc Topkin, Pete Toms, Joe Touchstone, Steve Treder, Turner Sports, United Football League, Uniwatch, Matt Vasgersian, Darren Viola, Vivid Seats, Johanna Wagner , Walk off Walk, Don Walker, Jonathan Weatherdon, Jon Weinbach, Jon Weisman, Paul White, Charlie Wiegert, Chuck Wilson, Jeff Wilson, Lisa Winston, Yardbarker Network, Al Yellon, Andrew Zimbalist, Jon Zimmer All the best, Maury Brown P.S. If you're new to me, you can read me most often here: http://bizofbaseball.com http://bizoffootball.com/ http://bizofbasketball.com/ http://bizofhockey.com/ http://blogs.forbes.com/sportsmoney/author/bizballmaury/ http://www.fangraphs.com/blogs/index.php?author=18136
Original Story:
http://www.maurybrown.com/?p=690
PLAYERS:
Jim Bowden
,
Dave Brown
,
Tim Collins
,
Peter Gammons
,
Luis Garcia
,
David Kahn
,
Stan Kasten
,
Alyssa Milano
,
Adam Morris
,
Buster Olney
,
Rick Peterson
,
Brian Peterson
,
John Rhodes
,
Bob Rose
,
Ken Rosenthal
,
Curt Schilling
,
Jayson Stark
TEAMS:
Boston Red Sox
,
Kansas City Royals
,
Minnesota Timberwolves
,
Los Angeles Angels
,
Minnesota Twins
,
Portland Trail Blazers
,
Texas Rangers
,
Los Angeles Dodgers
,
San Francisco Giants
,
Ball State Cardinals
MORE FROM YARDBARKER
All Sports News

Delivered to your inbox

You'll also receive Yardbarker's daily Top 10, featuring the best sports stories from around the web. Customize your newsletter to get articles on your favorite sports and teams. And the best part? It's free!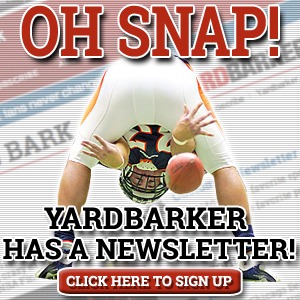 Latest Rumors
Best of Yardbarker

Today's Best Stuff

For Bloggers

Join the Yardbarker Network for more promotion, traffic, and money.

Company Info

Help

What is Yardbarker?

Yardbarker is the largest network of sports blogs and pro athlete blogs on the web. This site is the hub of the Yardbarker Network, where our editors and algorithms curate the best sports content from our network and beyond.