Found May 30, 2013 on The Roosevelts:
PLAYERS:
Tony Romo
,
Roger Staubach
,
Troy Aikman
,
Joe Buck
,
Bill Clinton
,
Justin Bieber
,
Dwight Howard
,
Kobe Bryant
,
Metta World Peace
,
Brandon Knight
,
David Stern
,
Chad Ochocinco
,
LeBron James
,
AJ Pierzynski
,
Ozzie Guillen
,
Tom Brady
,
Alex Rodriguez
,
Michael Vick
,
Roger Goodell
,
Lance Armstrong
,
Oprah Winfrey
,
Stan Van Gundy
TEAMS:
Dallas Cowboys
,
Los Angeles Lakers
,
Orlando Magic
,
Brooklyn Nets
,
Chicago Bulls
,
Boston Celtics
,
Detroit Pistons
,
Miami Heat
,
Cleveland Cavaliers
,
Texas Rangers
,
New England Patriots
,
New York Yankees
,
Philadelphia Eagles
,
New York Knicks
,
Oklahoma City Thunder
Hate is always a strong word, and it is somewhat puzzling that people would hate a person who they have never met. But, with sports media reaching such heights as those in modern times, the layman will always look for an athlete to loathe. However, some athletes have done nothing to truly deserve any of the negative attention that they get. It may be something they said in a press conference, the general disliking of their team, or any other trifle reason that attracts mass disgust. While the latterly reason for hatred isn't as valid is the formerly mentioned, it is a simple fact of mass televised sports. Some receptors of negative emotion are well deserved, as they have sought to capitalize on their fame in order to break the rules of sport, or to commit harmful crimes. That being said, all the athletes chronicled on this list seem to be generally disliked. While some of the athletes may be personally disliked, it is not necessarily true for all them. The purpose of this article is to examine public opinion over personal opinion. 10. Tim Tebow – Free Agent NFL QB Tebow is considered one of the most polarizing figures in contemporary sports. This an oddity when one considers the fact that he isn't–and will most likely never again be—a starter in the NFL A main reason for the hatred that people generate toward Tebow is his devotion to his faith. While it may seem excessive at times, there are far better reasons to dislike someone because he finds fulfillment in a certain religion. Moreover, much of the media scrutiny that falls on Tebow's shoulders isn't his fault—the media just wants to milk a story that has been a veritable cash cow. The aforementioned being established, Tebow ought to slightly relinquish his delusional sense of egotism and admit the fact that he cannot be a starting quarterback in the NFL. He's seems like a decent guy—his charity work says that much—but every last speck of sand could pass through the median of an oversized time glass before Tebow completes his drawn out throwing motion. 9. Tony Romo – Quarterback for the Dallas Cowboys Tony Romo was in a no-win situation since the inception of his NFL career. He was an undrafted NFL free agent who was on the roster of arguably the most beloved, and simultaneously hated, franchise in all of professional sports. As the Dallas Cowboys quarterback, he would have to live up to the legacies set by Roger Staubach and Troy Aikman—both players winning two and three super bowls, respectively. How has that worked out for the Cowboys' quarterback? Well, the Dallas Cowboys have won just one playoff game—coming after the 2009 NFL Season—since 1996. Needless to say, Romo hasn't lived up to the legacies set by his predecessors. But, that doesn't stop Aikman's expressed infatuation with the quarterback—a smitten nature that makes itself apparent whenever Aikman takes the announcing booth with Joe Buck on Sundays. Aikman's excessive praise of Romo would be valid if Romo won a playoff game. Or, at this point, his praise would be valid if Romo led the Cowboys to the playoffs. Thanks to Romo's constantly un-clutch play, the last time the Cowboys went deep into the playoffs, "No Diggity" by Blackstreet was the number one song in America, Bill Clinton was president, and Justin Bieber wasn't even three years old. 8. Dwight Howard – Center for the Los Angeles Lakers  Dwight Howard is a man who engaged in the practice of excessive mind changing. His final years with the Orlando Magic were riddled with unprofessional postgame comments about teams he would rather play for, and it was a rather sizeable list consisting of, but not limited to: The Brooklyn Nets, the New York Knicks, the Los Angeles Lakers (with whom he would eventually end up with), and the Chicago Bulls. There was even casual speculation that he would be traded to the Boston Celtics. But, it is widely known that Howard left the Magic in favor of the Lakers. And, it is needless to say that his exit from Orlando wasn't pretty—more or less getting former Magic head coach Stan Van Gundy fired. Howard's media publicity did not end there, there have been several publicized clashes with Kobe Bryant during his first—and possibly only—year with the Lakers. Howard invokes the seemingly overused moniker of "Superman" in order to liken his athletic performances to something that is above human. If Howard is truly Superman, then the mayor of Los Angeles should contract a construction crew to start digging, because there is clearly a hefty amount of kryptonite somewhere underneath the LA city streets. 7. Metta World Peace (formerly known as Ron Artest) – Forward for the Los Angeles Lakers  World Peace is an interesting character. However, his flagrant behavior on court has earned him the scorn of many basketball fans. Most recently, he elbowed then-Oklahoma City Thunder player James Harden in the face—causing the latter to collapse to the ground. Then, there's the brawl he had in February with Pistons player Brandon Knight—one that earned him a suspension from NBA Commissioner David Stern. He engages in fisticuffs quite frequently for a man who adopted the moniker of "World Peace". Maybe he should go the Chad Ochocinco route and change his name back to what it was before he wanted even more media attention. 6. LeBron James – Forward for Miami Heat  LeBron James has done a lot to help his image since he did that superfluous television segment about his decision to leave the Cleveland Cavaliers. But, James—despite his stellar play and good off-the-court work—still earns to hatred of many avid basketball fans. But, the jokes about James have died down since winning an NBA Championship—a shame considering that the "cell phone, no ring" punch line was getting funnier every successive time it was posted on Twitter or Facebook.  5 A.J Pierzynski – Catcher for Texas Rangers You know you can't be too well liked when a video of you falling down dugout stairs has become a big hit on the information super highway. That being said, Pierzynski's flagrant behavior towards teammates and his opponents have drawn litanies of boos from fans whenever he steps onto the field. Moreover, Ozzie Guillen summed up Pierzynski's situation with the following quote: "If you play against him, you hate him. If you play with him, you hate him a little less." -ESPN, The Magazine But, quotes aside, Pierzynski is voted on countless sites as one of the least personable people in the Major Leagues. But, there is still another baseball player who draws more scorn than him. 4. Chad Johnson – Free Agent WR  Johnson was arrested for head butting his newly wed wife. Needless to say, the washed up wideout has been divorced by the wife and currently cannot speak to her. However, Johnson was arrested again—earlier this month in May, 2013—for violating the probation of his assault charge. His lack of scruples aside, Johnson was disliked before all of this for his excessive attention seeking stunts. His play never seemed to surpass his antics, which is why he currently has no team for which to play. Johnson's last full season in the NFL saw him constantly being fazed out of the New England Patriots offense by Tom Brady. 3. Alex Rodriguez – Third Basemen for the New York Yankees  There was a time when my youthful self went to see a New York Yankees game with my father. Their opponents were a Texas Rangers team that—at the time—had Alex Rodriguez on the roster. Rodriguez, who had just signed a mammoth deal with the Rangers, was the receptor of a New York-sized amount of boos. Well, fast-forward about eleven years, and A-Rod still gets booed at Yankees stadium. The difference is that—this time—it's his home crowd. A-Rod has seemingly been ridiculed as nauseatingly narcissistic. It's rumored that the people in the Yankee's dugout referred to the players as "A-Fraud." However, his self-infatuation aside, what truly got people to dislike A-Rod was his use of steroids. Once referred to as one of the greatest shortstops-turned-third basemen of all time, A-Rod's once shoe-in spot in the Cooperstown seems to be getting evermore dubious. 2. Michael Vick – Quarterback for the Philadelphia Eagles  Michael Vick is fast, and that's about it. The Eagles quarterback hasn't played well since 2010. Yet, every offseason, he constantly claims that he will improve and continue on the success that he had in the 2010 NFL Season. But, Vick is most known for his dog fighting scandal that happened almost one half of a decade ago. Still being viewed as cruel by many NFL fans, many people vehemently protested when NFL Commissioner Roger Goodell let Vick back into the league. 1. Lance Armstrong – Former Tour de France Champion  An athlete that Pardon the Interruption personality Mike Wilbon referred to as a "creep", Armstrong has lost nearly all of his endorsements for finally coming out and revealing that he—like nearly every other professional cyclist of his time—had engaged in the illegal practice of blood doping. But, that's not what truly irks people about Armstrong. Had he admitted to it when he was doing it then he would not draw the hatred of so many people. What people dislike about Armstrong is that he vehemently denied the practice for many years. Moreover, he proceeded to destroy the previously good reputations that many journalists had who made any implication that Armstrong was doping. Hence, many people's lives were ruined all for the sake of Armstrong's ruse. Armstrong recently confessed to Oprah Winfrey that he engaged in the practice of doping. And, many people think that he merely did that so he could compete again. At this point, Armstrong can be considered lucky that the statute of limitations has expired on the perjury that he committed— a verbal spewing of falsehood that took place when Armstrong stated under oath that he did not engage in blood doping. It is unsurprising that Wilbon also called Armstrong, "Lyin' Lance".
Original Story:
http://www.rsvlts.com/2013/05/30/disl...
THE BACKYARD
BEST OF MAXIM
All Sports News

Delivered to your inbox

You'll also receive Yardbarker's daily Top 10, featuring the best sports stories from around the web. Customize your newsletter to get articles on your favorite sports and teams. And the best part? It's free!
THE HOT 10: Who's Trending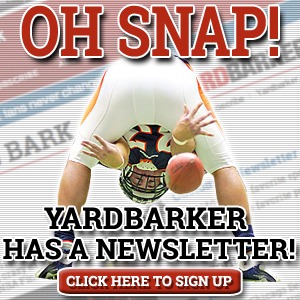 Latest Rumors
The Backyard

Today's Best Stuff

For Bloggers

Join the Yardbarker Network for more promotion, traffic, and money.

Company Info

Help

What is Yardbarker?

Yardbarker is the largest network of sports blogs and pro athlete blogs on the web. This site is the hub of the Yardbarker Network, where our editors and algorithms curate the best sports content from our network and beyond.