Found September 12, 2013 on SCACC Hoops:
A little apprehension about the state of Virginia's 2014 recruiting class is understandable; typically you see more than one commit before football season.  And in Virginia's case that commit was a semi-slam dunk that came two years ago.  (Wow.)  Tony Bennett has some lines in the water, but he's also fighting some of the big boys and that tends to slow down the decision process. Name: Isaiah Wilkins Position: PF Hometown: Atlanta, GA (area) School: Greater Atlanta Christian Height: 6'8" Weight: 200 24/7: 88, three stars; #38 SF, GA #12, US #176 ESPN: 69, two stars; #63 SF, GA #17, SE #95 Rivals: three stars; US #107 Scout: three stars Other offers: Florida State, Miami, Clemson, VCU, Memphis, Wichita State, Mississippi State, Auburn, SMU, Charlotte, Richmond, Murray State, assorted other mid-majors The Isaiah Wilkins commitment last week came as a little bit of a relief.  Wilkins probably popped up on Virginia's radar while watching Malcolm Brogdon play at GAC; Wilkins would have been a freshman during Brogdon's senior year.  (By which time he'd already committed to Virginia, yes, but it's not like they would've ignored him til signing day.) It's totally understandable, too, if the first thing that pops to mind is "a 200-pound power forward?"  Wilkins is listed even skinnier than that in some places; as low as 185 by ESPN, which could help explain their outlier ranking.  Admittedly, Wilkins will probably never develop into a pure post banger a la Travis Watson, or Mike Scott before he developed his devastating mid-range game.  Wilkins also doesn't have the range or ball skills for the three. However, he's otherwise a well-rounded player.  Wilkins isn't a prodigious scorer, but he does get his share of buckets.  He averaged 16 points in his junior season, which is nothing to turn your head in a high school basketball prospect.  However, he puts up good, power-forward-like numbers everywhere else: 11 rebounds a game, and nearly 5 blocks as well.  Quality numbers. Wilkins has one other skill that's decidedly non-power-forward-like: he's a very good passer.  His 2.7 assists per game are evidence, and Rivals stated this summer that "There just aren't many forwards in the entire country that see the floor and pass the way Wilkins can."  Plus, he does have that mid-range game that can create floor-stretching matchup issues for opposing defenses.  It's not totally refined, and Wilkins himself has stated he'd like to improve his finishing.  But it's not a common skill, either. Combine this with a 7-foot wingspan and you get a Swiss Army knife of a player.  Wilkins, naturally, has the work ethic and attitude that Tony Bennett always wants - he never takes a chance on anyone that he thinks will be a sulky locker-room issue - and comes from a state-champion program which will try to defend that title in his upcoming senior year.  He's not a major candidate for early starters' minutes as a freshman; Darion Atkins will still be around, and Anthony Gill as well, for two years.  If Wilkins develops into a starter (which is going to require extensive time in the weight room) it'll be as a junior, most likely, and it's possible he could be recruited over, too.  I do consider it a little bit of a negative that the two major instate programs, UGA and GT, didn't offer, though a large number of southern schools did.  But his sophomore year ought to see him start to carve his niche in the rotation, and truth is, there are so many players in the graduating class of 2016 (six, to be precise) that by the time Wilkins is a junior, there really won't be that many upperclassmen on the team.  If he's one of them (I hate to say "if" but transfer attrition these days, throughout college basketball really, is at absurd levels) then he'll probably be a vital piece as a junior and senior, even if he's still coming off the bench.   This article was originally published at http://fromoldvirginia.blogspot.com. If you are interested in sharing your website's content with SCACCHoops.com, Contact Us.  
Original Story:
http://www.scacchoops.com/tt_NewsBrea...
THE BACKYARD
BEST OF MAXIM
Cavaliers News

Delivered to your inbox

You'll also receive Yardbarker's daily Top 10, featuring the best sports stories from around the web. Customize your newsletter to get articles on your favorite sports and teams. And the best part? It's free!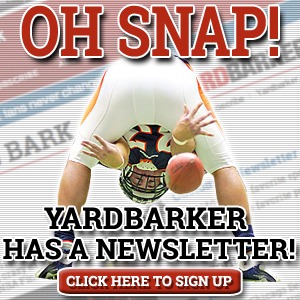 Latest Rumors
The Backyard

Today's Best Stuff

For Bloggers

Join the Yardbarker Network for more promotion, traffic, and money.

Company Info

Help

What is Yardbarker?

Yardbarker is the largest network of sports blogs and pro athlete blogs on the web. This site is the hub of the Yardbarker Network, where our editors and algorithms curate the best sports content from our network and beyond.