Found October 15, 2012 on Fox Sports Carolinas:
FORT BRAGG, NC -- Duke's basketball team is used to receiving standing ovations and adulation, and Monday afternoon at Funk Gymnasium at Fort Bragg the Blue Devils were certainly adored. But they flipped the tables this time, too. It was Duke's basketball team offering a standing ovation to a throng of nearly 1,000 troops from one of the nation's largest U.S. Army posts as they entered the gym to watch the Devils practice in a special visit to the military base. As thrilled as the troops were, and many brought Duke gear for the players to sign in addition to what was handed out to each male and female in uniform, the athletes were equally excited and in some cases in awe. "It has been a humbling experience," said Duke sophomore guard Quinn Cook. "I thought we worked out hard at Duke, but doing PT (physical training), these guys do so much more than we do. It was really impressive. And to work out with them was an honor. "If it wasn't for the men and women in uniform, not just these guys, but throughout our history, Duke basketball wouldn't be here like it is." Duke is on fall break this week, affording the team an opportunity to make the 90-mile trip. The Devils arrived Sunday evening and spent a few hours watching film before going to bed in the barracks. Comfort was an issue to some of the longer players. Senior Mason Plumlee, who stands 6-foot-11, couldn't sleep. Cook awoke at around 2 a.m. and saw that Plumlee was still awake. A few more players got up, and by 2:30 many of the Devils were awake. Since their wakeup call was for 5:45 to participate in PT, they decided to stay awake. "It's been a bit rough, I'm real tired," Plumlee said after the two-hour. "I can't wait to crash tonight." Duke coach Mike Krzyzewski graduated from West Point and served four years in the Army reaching the rank of captain. He wanted to expose his team to what the troops experience physically and mentally. Breakfast followed PT, which included a two-mile run, and then the team split in half for a leadership reaction course. Plumlee said that was "extremely challenging" but "extremely valuable" as well. Duke then practiced at Funk Gymnasium from 12:30 until 2:30 running various drills, but mostly working on defense. The troops filed shy of the mid-point of practice. As soon as the players noticed them entering they stopped, stood and clapped for more than a minute. The last half-hour of practice included was toned down and included shooting drills in which troops from the crowd were picked at random to join in. A few sank 3-pointers from the baseline and one cadet drilled a mid-range jumper inside the left elbow to lift his team to a victory. Blue Devils high-fived him as the other half of the split quad did push-ups. "It was really special, you don't get stuff like this very often," said Sgt. Jonathan McKeown, 28, of Charleston, SC. "I really appreciate them coming out and doing this for us." McKeown was the first troop selected to participate in free throw shooting. As he stepped to the line the troops got rowdy in the stands doing their best to mimic the Duke students at Cameron Indoor Stadium, better known as "Cameron Crazies." It's an experience he will never forget. "Nervous, nervous," he said about shooting the ball. "The (Blue Devil) behind me was making fun of my head. But it was awesome, a great story I can tell. I appreciate it very much." Krzyzewski is widely regarded as one of the best teachers in sports. His teams have long been known for their unselfishness, and one reason the Hall of Fame coach wanted to expose his team to what he considers the elite. "Really, the military is the best team we have in our society," said Krzyzewski, who is in his 33rd season at Duke and is the all-time leader in victories with 927. "It's the most respected part of our society, I believe. Any time we can have any interaction with them, it's a plus for us." The feeling was clearly mutual. "It was real cool being able to interact with the players, and Coach K, he's one of the greatest coaches ever in sports," said PFC Jamie Johnson, 20, a native of Georgia. Johnson, who is more of a football fan and says he'll now pull for the Blue Devils, was also surprised to learn Krzyzewski served as well. . "The fact that he was prior military, I never knew that he was a West Point graduate," he said. "Even though I'm enlisted, it still stuck with me. It's impressive." Senior guard Seth Curry sat out the team drills nursing a minor injury and redshirt freshman Marshall Plumlee was on crutches. Duke announced prior to the practice Plumlee broke a bone in his foot and is out 6-8 weeks. But that didn't dampen Duke's spirit. The Devils had tremendous energy, which they attribute to the men and women in uniform. "It was a great 24 hours to come here and see the way they live and what they go through, it was really a great experience to see this," junior guard Tyler Thornton said. "Then to come out here and practice with them here, they gave us so much energy. It was a tough morning, but when they came through the room everybody got a little extra boost of energy and it was fun."
Original Story:
http://www.foxsportscarolinas.com/10/...
THE BACKYARD
BEST OF MAXIM
RELATED ARTICLES
Duke Football has seen its fair share of injuries this year but it appears that the injury bug may be contagious as the basketball team has suffered a potentially major setback.  Marshall Plumlee who most likely would serve as Duke's primary back up at center was seen with a walking boot on his left foot and Marshall Plumlee is apparently in a walking boot and Mike Krzyzewski...
During their nationally televised practice at Fort Bragg, North Carolina, the injury status of Duke redshirt freshman Marshall Plumlee was released to the masses. The diagnosis is that Plumlee has suffered a stress fracture of his left 2nd metatarsal that will cause him to miss 6-8 weeks of playing time for the Blue Devils. For those not entirely familiar, metatarsals are the long...
Mike Krzyzewski gave his Duke team a taste of his Army past. The former West Point cadet, player and coach had the Blue Devils at Fort Bragg for a day of physical training and an open practice. Speaking before Monday's practice, Krzyzewski called it an honor for his players to ''be around the best team in the world,'' referring to the military. For the Blue...
Mike Krzyzewski gave his Duke team a taste of his Army past. The former West Point cadet, player and coach had the Blue Devils at Fort Bragg on Monday for a day of physical training and an open practice in front of a few hundred soldiers. ''I just want our guys to be around the best team in the world, and the best team in the world is our military,'' Krzyzewski...
Duke kicks off their first public practice an hour from now on ESPNU and ESPN3, live from Fort Bragg army base in Fayetteville, North Carolina. After the loss to Lehigh ended last year's season in the opening round of the NCAA Tournament, this Duke team has a number of questions to answer as the season begins. 1) Where will the leadership come from? Duke had only one senior on...
While the celebration of the start of Duke Basketball's 2013 season will take place this coming Friday, the season officially got underway this past Friday, with media day and a practice open to members of the media. GoDuke.com has a number of videos with interviews of Coach K, a number of players and a short video recap of the team's first practice. Items of note from Coach...
The Duke Blue Devils took part in a special excursion on Monday that included workouts and an open practice for the troops.
Still very busy with Duke Football around here but there is admittedly a lot going on in the world of Duke Basketball which has started practice and kicks off its season in a matter of months. Countdown to Craziness is this coming Friday, and we will be there catching the sights and sounds with Jim Oliver of Duke Report.com. I will have lots of updates and thoughts on what transpires...
Blue Devils News

Delivered to your inbox

You'll also receive Yardbarker's daily Top 10, featuring the best sports stories from around the web. Customize your newsletter to get articles on your favorite sports and teams. And the best part? It's free!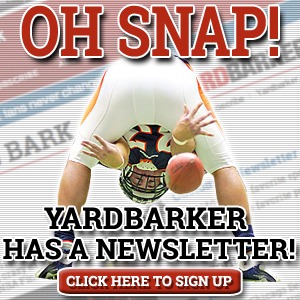 Latest Rumors
The Backyard

Today's Best Stuff

For Bloggers

Join the Yardbarker Network for more promotion, traffic, and money.

Company Info

Help

What is Yardbarker?

Yardbarker is the largest network of sports blogs and pro athlete blogs on the web. This site is the hub of the Yardbarker Network, where our editors and algorithms curate the best sports content from our network and beyond.