Found March 29, 2012 on Just Cover Blog:
The Kentucky Wildcats are the top ranked team in the nation. Nobody can really argue with their #1 status. They have a guady 36-2 record heading into this Final Four. They're but a few better sequences away from being unblemished and chasing history in New Orleans. Had they hit their free throws in the final minute in Bloomington, there is no Christian Watford game winner, and the Cats win. And they were outplayed by Vanderbilt in the final two minutes of the SEC Championship Game in their other loss. Otherwise, this has been about as dominant a team as we've seen in a while. Since league play began in early January, the Cats average margin of victory is just under 15 points. Nobody has come within single digits of Kentucky in this tournament. Its not just the sportswriters and coaches ranking Kentucky as the top team. So too does KenPom as the Cats are the top team in his ranking system, armed with the 2nd most efficient offense and 11th most efficient defense in the land. I would have guessed those rankings to be flip-flopped somewhat because what makes this team so hard to beat is how difficult it is to score and run your offense against them. Defensively, they're #1 nationally in EFG% holding foes to just 42.1% and 2nd nationally in 2-pt FG D allowing just 40.1%.  The stat of their season is the fact that they get blocks on a bit more than 20 percent of the possessions. Think about that. If you're playing UK, expect to get your **** stuffed back in your face at least 1 out of every five times down the court. Obviously Anthony Davis and his best in the nation block rate of 13% has a lot to do with that, but dont overlook active forwards Terrance Jones and Michael Kidd Gilchrist who are also among the nation's leaders in block rate. Its no easy task getting and making good looks against these guys. On offense, the Cats are high percentage and balanced with six guys scoring between 10.0-14.3 points per game. Jones, Davis, Doran Lamb and Darius Miller are among the national leader in individual EFG% and as a team the Cats rank 13th in the country with a 53.8 EFG%. Lamb is an assassin behind the arc nailing more than 47-percent of his treys on the season. They rarely turn the ball over, impressive for a team so reliant on freshman, get to the line a ton and when they do miss shots, they chase missed shots like its their job, evidenced by their 18th nationally 38.9% offensive rebounding percentage. There isnt anything this team cant really do. Except for maybe getting bench production. They pretty much just play six guys, the five underclassmen starters and senior Miller coming off the bench. But that hasnt been a stumbling block for them yet, and I doubt they'll lose this weekend merely because of a lack of bench. Oh, and the only other thing they likely wont do well is stick together and play another year as teammates. Everybody is aware of Kentucky's system under John Calipari: Collect uber-talented recruiting classes, play them all as freshmen, watch them turn pro after one year, repeat. Some have issues with this. I dont. If you want to turn your school into a glorified junior college in the name of winning Final Fours, thats your business. While I dont have a problem with it, I dont think I would enjoy if it was my team. Every program that nets talented players is going to be subjected to losing kids early to the professionals. But this seems to be taking it to another level, and, despite the winning, I'm not sure I would collect a lot of enjoyment out if it were my team. It seems hollow. But different strokes for different folks. All five starters were former 5-star recruits, each ranked in the overall top-21 nationally. The three freshmen starters–Davis, Kidd-Gilchrist and Marcus Teague–were ranked #2, #3 and #5 overall in this year's incoming crop of freshmen. Lamb and Jones were 2010 5-star recruits, ranked 13th and 21st respectively overall in their class. Miller, coming off the bench, is a project by comparison. #sarcasm. Not only was he just a 4-star, but he arrived in the class of 2008. He's been on campus for four seasons. Cleary, he hasnt bought into Cal's system. #moresarcasm. Since Calipari arrived in Lexington, his three recruiting classes have included 12 5-star and 3 4-star recruits. Only seven of those 15 players remain on the roster (4-star 2010 center Elroy Vargas and 5-star 2011 forward Kyle Wiltjer, who combine for 15 minutes of run time a game, are the other two that are still on the team). The second the Final Four ends the question becomes, how many bolt? The Cats might be starting from scratch a year from now. Vargas and Wiltjer will see their role dramatically increase. But beyond that, it's back to relying on a new crop of incoming, top end talent from the high school ranks. Calipari already has a pair of mercenaries 5-star recruits inked to come in next year and keep the good times rolling. Archie Goodwin is the #2 overall rated shooting guard in '12 freshmen class and power forward Alex Poythress is the 19th player overall in the class. The Cats are in hot pursuit  of 6-6 wingman Shabazz Muhammed, the hands down top recruit in this class, as well as fellow 5-star forward Anthony Bennett. There is a lot of talk that Muhammed and Bennett want to play in college together, so Coach Cal and UK might have another quartet of 5-stars rolling into Lexington. While they're trying to win a national championship this weekend with their current roster, the Cats starting lineup for next year might be predominantly preparing for their senior proms. .
Original Story:
http://www.justcoverblog.com/2012/03/...
THE BACKYARD
BEST OF MAXIM
RELATED ARTICLES
Losing his starting job hasn't kept Kentucky senior Darius Miller from providing the leadership that has kept the freshman-laden Wildcats on track for a national championship. When the freshmen needed help finding their classes, Miller was there. When it was time to work out, Miller made sure everyone was on time. When he needed to sit for the good of the team, Miller took a...
Kentucky coach John Calipari likes to say there are no rivalry games at this point in the season. Try telling that to the Bluegrass State, where basketball's version of the civil war - Kentucky vs. Louisville, winner plays for the NCAA title - has so divided the small state that senior citizens have actually come to fisticuffs. Basketball purists may argue that Duke-North Carolina...
For the past couple of weeks, we have had different people give their opinion on just how good the Kentucky Wildcats basketball team is. They are wonderfully talented, and seem to be in control of their own destiny heading into the Final Four this Saturday after only losing 2 games this season. Anthony Davis seems to be the surefire #1 pick in this years draft, while Michael Kidd...
Kentucky Wildcats fans have a lot to be excited about in the present, as they're taking on their hated rival Louisville in the 2012 Final Four, but last night's McDonald's All-American Game also might have made UK fans think about the future for a bit. Usually, you don't think about next year's recruiting class until the season is over. However, the way incoming UK freshmen...
The Kentucky Wildcats have looked unbeatable in their run to the final four.  As well as they are playing I don't know if some of the bad NBA teams could beat them.  There is really no weakness to their game right now.  Guards Marquis Teague and Doron Lamb are playing their best basketball of the season.  Anthony Davis and Michael Kidd Gilchrist could be the first...
We're going to end our Cheerleaders of the Final Four preview with the tournament's odds-on favorite: the Kentucky Wildcats. I think we all expected the 'Cats to be here, so it's no surprise the Bluegrass State is taking over Bourbon Street. What do we know about Lindsey? She's about to have her cheerleader routine analyzed by 75,000 fans at the Final Four. And on TV. And...
Tiffany Hayes scored 22 points and top-seed Connecticut beat Kentucky 80-65 on Tuesday night to advance to the Final Four for the fifth straight season. Kaleena Mosqueda-Lewis added 18 for UConn (33-4), which will play the winner of Notre Dame and Maryland on Sunday in Denver. The Huskies matched their own school mark of five straight trips to the national semifinals. LSU and Stanford...
KINGSTON, R.I. (AP) -- Tiffany Hayes scored 22 points and top-seed Connecticut beat Kentucky 80-65 on Tuesday night to advance to the Final Four for the fifth straight season. Kaleena Mosqueda-Lewis added 18 for UConn (33-4), which will play the winner of Notre Dame and Maryland on Sunday in Denver. The Huskies matched their own school mark of five straight trips to the national...
For the better part of the first half, it looked as though the UConn Huskies women's basketball team wouldn't get to the Final Four. They started out quickly only to see the Kentucky Wildcats battle back. But as we've seen for the entire season, when UConn clamps down on defense and plays UConn basketball, the other teams are in trouble. That strong second half defensive...
Digg this! Share this on Reddit Share this on Facebook Tweet This! Buzz up! Stumble upon something good? Share it on StumbleUpon Share this on Mixx Share this on Linkedin
The Hunger Games is doing amazing at the box office and everyone is loving the movie. One of the stars of the movies, Josh Hutcherson, is a huge Kentucky Wildcats fan and even painted his face before a game. You can guess who he is rooting for in the Final Four.
Via @Kristin_WallsThe Kentucky Wildcats and Louisville Cardinals are about to match up in one of the most important games in this bitter rivalry. We've all heard the story about how a Cardinal fan and Wildcat fan got into a fight at a dialysis center.This scene was more about state pride as the twin spires lit up the night.
Wildcats News

Delivered to your inbox

You'll also receive Yardbarker's daily Top 10, featuring the best sports stories from around the web. Customize your newsletter to get articles on your favorite sports and teams. And the best part? It's free!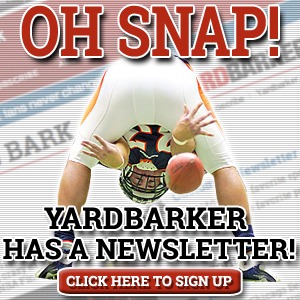 Latest Rumors
Best of Yardbarker

Today's Best Stuff

For Bloggers

Join the Yardbarker Network for more promotion, traffic, and money.

Company Info

Help

What is Yardbarker?

Yardbarker is the largest network of sports blogs and pro athlete blogs on the web. This site is the hub of the Yardbarker Network, where our editors and algorithms curate the best sports content from our network and beyond.