Found February 27, 2012 on NorthWest Sports Beat:
Oregon Ducks Basketball: Garrett Sim
Ernie Kent or Dana Altman? Two men, one representing Oregon's basketball past and the other its future. The answer is simple for some and complicated for others.
Position: Point Guard, University of Oregon
Class: Senior
DOB: July 10, 1990
Height / Weight: 6'2″ 185 lbs
Hometown: Portland, Ore. (Sunset HS)
Experience: 3 Year Letterwinner
If you looked both men in the eyes during a huddle, who would you choose? Who would you share your allegiance? Would it be the only Pac-10 coach that believed you could play in the conference in high school or the coach that knew you could be a starter once again as a junior?
Would you be bound to one of the greatest coaches in your school's history or the one that was on the cusp of taking you to your first big dance?
Would you pick just one?
Could you be loyal to both?
If you were to ask Oregon senior point guard Garrett Sim which he coach he would rather have, you will likely be unable to get an answer from him.
In his four years in Eugene, Sim has witnessed the transition of the program that few others have ever experienced. There was the national debacle of trying to find a replacement for long-time coach Ernie Kent, where Oregon finally settled upon Creighton's long-tenured head man Dana Altman.
He played in the final game in MacArthur Court and was part of the team that opened Matthew Knight Arena.
In the drama that played out on the set of University of Oregon's basketball program, Sim has been in and out of the spotlight and cast in just about every role.
In his first two seasons as a Duck, Sim witnessed two of Kent's worst as head coach at the University of Oregon. In 2008-2009, the team finished 8-23 (2-16 in the Pac-10) as Sim started 26 of 31 games.
The next year, the Ducks improved to 16-16 (7-11 in the Pac-10), but were unable to save Kent's job.
Garrett Sim Under the spotlight...
Sim's personal on-court successes were limited in Kent's last season.  His minutes plummeted from 23.7 to 15.4. The point guard's loose play suddenly tightened and triggered an inability to maintain consistent play.
There was no rhythm in Sim's play, and as a team, the Ducks were far from dancing it appeared. By the end of the Pac-12 tournament, the point guard and the program needed a spark.
At the end of the 2009-10 campaign, Kent was relieved of his duties as head coach. As the program sought a new director, ultimately settling for Creighton's Dana Altman.
Even though the name couldn't likely sell a ticket or move a game program, Sim could not have found a better coach to reenergize his own career than Altman. The point guard regained his starting spot in the 2010-11 season and responded with career highs in points, rebounds and assists.
The Ducks finished over .500 (21-18, 7-11 in the Pac-10) for the first time in Sim's career.
In his senior campaign, Sim has not looked back. Through the Civil War date with Oregon State, Sim has started all 27 games. He has averaged 11.6 points per game and is shooting 44.4 percent from behind the arc.
Most importantly, the point guard has led his Ducks and validated the trust the former Blue Jays coach put in him from the first day he arrived in Eugene.
As Oregon heads south to finish the winter in Los Angeles for the Pac-12 tournament, a potential date for the big dance looms. Altman will look for Sim to continue leading his flock into the headwinds that will meet them at the Staples Center.
The questions of allegiance from Oregon fans will still linger for Sim and every other Oregon basketball player that was a cast member during the recent Duck drama.
Is he a Kent guy or is he an Altman guy?
The only question he cares about now is: Will the Ducks be dancing?
Key 2012 Statistics
Games 28 Points/Game (PPG) 12 Rebounds/Game (RPG) 2.4 Steals 30 Blocks (BLK) 6 Assists/Game (APG) 2.6
CLICK HERE CHECK OUT THE DUCKS BLOG IN OUR CLUBHOUSE TODAY AT NWSB!
© Blair Thomas for North West Sports Beat, 2012. | Permalink | No comment |
Follow NWSB on Twitter or join US on Facebook for real-time updates OR... | Share This on Twitter | Share NWSportsBeat.com on Facebook
Post tags:
Creighton
,
Dana Altman
,
Ducks basketball
,
Ducks Blog
,
Ernie Kent
,
Garrett Sim
,
Garrett Sim Profile
,
MacArthur Court
,
Matthew Knight Arena
,
Oregon Ducks
,
Oregon football blogs
,
Oregon Hoops
,
Pac 10
,
Pac 12
,
Player spotlights
,
Staples Center
Original Story:
http://www.nwsportsbeat.com/oregon-sp...
THE BACKYARD
BEST OF MAXIM
RELATED ARTICLES
Janoris Jenkins and Cliff Harris were two of the nation's top cornerbacks before being kicked off their respective college teams. Both went to the NFL scouting combine hoping to persuade teams to take a chance on them. Jenkins was an all-Southeastern Conference pick as a junior, but he was dismissed in 2011 after the third drug arrest of his college career. He finished up at...
Former Oregon running back LaMichael James ran an unofficial time of 4.37 seconds in the 40-yard dash at the NFL Scouting Combine Sunday in Indianapolis. He ran a 4.37 again on his second attempt. His time is the fastest among the first group of running backs working out today. James has been projected by many as a second-round, or third-round pick in this year's draft...
4 stars aplenty According to a few sports media outlets the Oregon Ducks had a good recruiting class, around the 20th best in the nation (ESPN has them at 18). They may need a few of their new guys to step up since they lost RB LaMichael James and QB Darron Thomas to the NFL. While the Ducks did not land any 5-star recruits they still had a great recruiting class with 8 4-star recruits...
Last season, the depth at the tight end position took an early hit with the injury retirement of Brandon Williams and the subsequent Achilles injury to Curtis White. That left the Ducks with just two healthy tight ends. In our continuing look at the 2013 recruiting needs for the Oregon Ducks, today Duck Sports Authority turns its attention to the often unsung heroes of the Oregon...
Garrett Sim had a season-high 25 points to help the Oregon Ducks hold on for a 74-73 win against the Oregon State Beavers on Sunday night. Devoe Joseph and Olu Ashaolu added 16 points apiece for the Ducks (20-8, 11-5 Pac-12). Ahmad Starks had 18 points and Angus Brandt 16 for the Beavers (15-13, 5-11). Oregon State came back from a 10-point deficit, cutting the margin...
Garrett Sim posted a season-best 25 points to lead the Ducks in the road win over the Beavers.
Behind the hot shooting of senior guard Garrett Sim and Devoe Joseph and the aggressive play of Olu Ashaolu and E.J. Singler, the Oregon Ducks notched the 20th win of the season by beating Oregon State in Corvallis, 74-73.
College Basketball News

Delivered to your inbox

You'll also receive Yardbarker's daily Top 10, featuring the best sports stories from around the web. Customize your newsletter to get articles on your favorite sports and teams. And the best part? It's free!
THE COLLEGE BASKETBALL HOT 10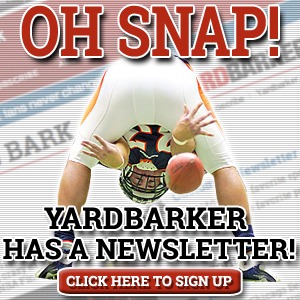 Latest Rumors
The Backyard

Today's Best Stuff

For Bloggers

Join the Yardbarker Network for more promotion, traffic, and money.

Company Info

Help

What is Yardbarker?

Yardbarker is the largest network of sports blogs and pro athlete blogs on the web. This site is the hub of the Yardbarker Network, where our editors and algorithms curate the best sports content from our network and beyond.