Found November 07, 2013 on isportsweb.com:
On Friday night at 7 p.m., the McNeese State Cowboys travel to East Lansing to take on Michigan State in the Spartans' first home opener since 2010. Last season McNeese State (14-17 overall in 2012-2013), a mid major, did not make much of a splash at all. While it should be a relatively easy opening game— MSU should extend their home opener winning streak to 44 straight wins— there are still some things the team needs to do to ensure victory. MSU five keys to the game Hold on to the ball In their exhibition matchups, Michigan State had a little bit of trouble winning the turnover battle. In exhibitions, I'm usually not worried about turnovers too much, but this is a regular season game. Turnovers are huge, and if the Spartans can force more than they give up, they're in great shape. Get to the line and be efficient Last season and so far this season, MSU has been great as a team getting to the line and embarrassingly bad as a team converting free throws. Last year, they shot 71.4% from the line, a number that's less than desirable. In Friday's game, if the Spartans can hit even 75% of all the free throws they take— which should be a lot— they'll win and it probably won't even be close. Improve defensive rotations Specifically in their opening exhibition game against Grand Valley State, the Spartans' defensive rotations were not very good. Thankfully, their athleticism made up for their errors and they could recover easily. While McNeese State still isn't a formidable opponent to the Spartans, they are a much better squad and bad defensive decisions won't bode well for the team. Stay out of foul trouble In basketball, especially with the new hand checking rules, it's very easy to get in foul trouble very quickly. It's important for the Spartans— especially their big men— to stay out of foul trouble, because MSU's second and third units aren't nearly as good as their first. If the big men get in foul trouble, it's a huge problem, because the depth at that position is not very good. Once a team starts dominating down low on both sides of the floor, it is a very hard task to recover. If Payne and Costello can play foul-free basketball, it will be a long game for the Cowboys. Play smart basketball When it comes down to it, the Spartans are flat-out better at basketball than McNeese State. The talent level and coaching level between these two teams are immense. The MSU squad will have to have a really, really bad day if they want McNeese State to win. In all honesty, Michigan State just needs to play smart basketball and get a sound win for their first victory of the season.
Original Story:
http://feedproxy.google.com/~r/isport...
THE BACKYARD
BEST OF MAXIM
RELATED ARTICLES
EAST LANSING — Goodbye, East Lansing. Hello, Chicago! After tonight's season-opening 98-56 victory over McNeese State, second-ranked Michigan State can now put all of its focus on Tuesday's Champions Classic matchup against the first-ranked Kentucky Wildcats. While McNeese State is done and out of the way, the Spartans have a lot of positives, and negatives, to build off moving...
EAST LANSING — As Wednesday's practice came to a close, and the media scurried to ask Michigan State players questions in preparation for Friday's season-opening matchup vs. McNeese State, sophomore guard Gary Harris was asked, "Is it hard to concentrate on McNeese State with Kentucky right around the corner?" A question that was brought up multiple times during media-player...
EAST LANSING — There's two things I can tell you about McNeese State basketball: they are in Division 1, and the Detroit Pistons' President of Basketball Operations Joe Dumars was a graduate. Other than those substantial, awe-inspiring tidbits, there isn't much more I can give you. When it comes to sports, my ego is usually to big to actually admit when I'm clueless, however...
EAST LANSING — Over the past couple of seasons, for the Michigan State Spartans, it hasn't been winning that's been an issue, but it's been the margin of victory against lower-level, nonconference competition that has caused concern. Last season, at home, Michigan State defeated Boise State by four, Louisiana-Lafayette by three, Loyola (IL) by 12, and Bowling Green and Texas...
Michigan State basketball represents both the best and the worst hopes for the Big Ten when it comes to winning the national title. MSU is the only Big Ten team to win it all these past 24 years. They cut down the nets in 2000. Michigan, who lost the national title game this past April, won it all in 1989. Indiana is the last Big Ten team not from the state of Michigan to win it...
Welcome to The Sports Bank's fourth annual college basketball season preview series where we break 111 teams in the 111 days leading up to the opening tip-off of the 2013-2014 season.  We will rank the 84 power conference teams (including the new Big East and American Athletic Conferences) and top 27 mid-majors in reverse power ranking order.  We'll break down rosters...
EAST LANSING, Mich. (AP) - Michigan State will find out how good it is, early and often. The second-ranked Spartans will play No. 1 Kentucky on Tuesday in Chicago. After that, coach Tom Izzo has set up a schedule - as usual - to show his players, the public and himself just how Michigan State matches up. In a one-month span, the Spartans will play Virginia Tech, Oklahoma or Seton...
Spartans News

Delivered to your inbox

You'll also receive Yardbarker's daily Top 10, featuring the best sports stories from around the web. Customize your newsletter to get articles on your favorite sports and teams. And the best part? It's free!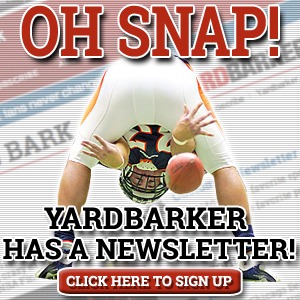 Latest Rumors
Best of Yardbarker

Today's Best Stuff

For Bloggers

Join the Yardbarker Network for more promotion, traffic, and money.

Company Info

Help

What is Yardbarker?

Yardbarker is the largest network of sports blogs and pro athlete blogs on the web. This site is the hub of the Yardbarker Network, where our editors and algorithms curate the best sports content from our network and beyond.