Robert Brown Flees BlacksburgThe mass exodus from Blacksburg basketball continues, as Robert Brown became the latest Hokie to announce he was transferring earlier this week. Brown said he was interested in moving closer to his home in Clermont, Florida, despite his expressed optimism at the end of this season. Courtesy of zimbio.com The sophomore guard did have a truly abysmal season this past year, and while many fans have rejoiced at his departure, people probably shouldn't be so dismissive of Brown. The team will have some good talent at shooting guard coming next season in transfer Adam Smith and four star recruit Donte Clark, but that doesn't mean that Brown still couldn't contribute. This team was painfully thin this past season, and that was without any major injuries besides some brief issues with Marshall Wood. The question becomes, why are fans so excited to see the guy go when this team has absolutely nothing in the way of star power next season? With Erick Green gone, someone's going to have to score the basketball, and while he certainly didn't show it at times last season, Brown can do just that. Instead, the scoring burden falls almost exclusively on Jarrell Eddie, and the vague hope that Smith's prolific scoring at UNC Wilmington translates into success in the ACC. Look, there's no doubt that Brown was bad last year. His three point shooting, which was one of his best assets in his freshman year, cratered to a 23% shooting percentage this season, but this was the same guy who put up 18 points against Oklahoma State and 21 at West Virginia. His shot was clearly broken by the end of last year, and James Johnson frequently lamented the fact that the team wasn't deep enough to allow him to put Brown on the bench until he could work through his issues. With a whole offseason to work on it, who's to say he couldn't have gotten it back? If he ran into more issues next year, that added depth could've allowed him to course correct midseason. It just seems foolish to write the guy off so quickly as many fans have. If Brown truly didn't want to be here, it's probably best that he leave, but the whole situation just doesn't inspire confidence in the direction of the program. Johnson will undoubtedly be more comfortable that now he's bringing in his first full recruiting class, which looks good on paper at least, but it would've been nice to see if he could've fixed whatever was ailing Brown. It's just a shame to think that he could be yet another player in the long line of former Hokies that go onto success elsewhere, whether it be Tyrone Garland, Ben Boggs or Montrezl Harrell. Robert Brown couldn't have saved next year's team from being terrible; his loss is not the difference between the squad contending in the ACC or being a cellar dweller once again. But his presence surely couldn't have hurt that much, and for that reason alone, Hokie nation should be sad to see him go.   BeyondU Sports BeyondU Sports - Best College Sports Blog Site
Original Story:
http://feedproxy.google.com/~r/Beyond...
MORE FROM YARDBARKER
Hokies News

Delivered to your inbox

You'll also receive Yardbarker's daily Top 10, featuring the best sports stories from around the web. Customize your newsletter to get articles on your favorite sports and teams. And the best part? It's free!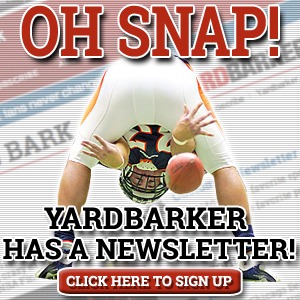 Latest Rumors
Best of Yardbarker

Today's Best Stuff

For Bloggers

Join the Yardbarker Network for more promotion, traffic, and money.

Company Info

Help

What is Yardbarker?

Yardbarker is the largest network of sports blogs and pro athlete blogs on the web. This site is the hub of the Yardbarker Network, where our editors and algorithms curate the best sports content from our network and beyond.