Found January 15, 2013 on The B1g Time:
  Branden Dawson went down in a heap Sunday against Nebraska and instantly Déjà vu spread throughout the Breslin; Dawson had surely torn his acl again. In a press conference Monday Tom Izzo gave his thoughts, "I mean, I looked at his face, I don't know how many of you could see his face. To me, it was 99% blown again, when I looked at his face." Branden himself feared the worse as he lay on the hardwood of the Breslin, where you could hear a pin drop. As I watched Dawson slowly walk off the court and into the locker room, I also feared the worse. Why him? Why did this have to happen to BJ again? Was the season over, or would he be able to return before the tournament? Would we even make the tournament without him? A few minutes later a group came to the tunnel, because I was on the bleachers where the players would head to the locker room I had a perfect view. Dawson was coming back; I snapped a quick picture and took in the cheers directed toward him. The cheers were so loud that Izzo compared them to the cheers directed at Mateen Cleaves when he returned from an ankle injury in the 2000 national title game.            Dawson finished the game and has practiced this week as he is expected to start Wednesday at Penn State. As you know from our weekly power poll (See here) the B1G bloggers do not think highly of Penn State, ranking them dead last. The Nittany Lions lost their best player in Tim Frazier earlier in the year and have gone 0-4 in the B1G. The Spartans should walk out of the Bryce Jordan Center victorious Wednesday, but the schedule gets much tougher. Saturday the Spartans host 11 ranked Ohio State fresh off of their home victory over the Wolverines. Tom Izzo and co. then travel to Madison to take on the Badgers, a place Michigan State had not won in 11 years prior to last season.  That's only the beginning of this treacherous stretch know as the Big Ten, the Spartans face off with three straight ranked opponents in #2 Indiana, #23 Illinois and #9 Minnesota. Safe to say that Izzo and fans alike will know how good or how bad this team really is following this stretch of games. The depth of a 7/8-man bench surely cannot last all year and someone must step up. We have all been looking toward freshman Matt Costello who could be the answer. To do so the Spartans would have to play Dawson more at Small Forward, while playing two true big men. Will Izzo pull the trigger on this move? We will find out in the coming weeks.
Original Story:
http://www.theb1gtime.com/teams/michi...
THE BACKYARD
BEST OF MAXIM
RELATED ARTICLES
While we aren't sure who won the fight between Michigan State teammates Branden Dawson and Adreian Payne — who both sat out the first half of tonight's game due to  a scuffle in the hotel room prior to the game — it's safe to say that Payne's career-high 20 points and seven rebounds in the Spartans (15-3, 4-1) 81-72 victory over Penn State (8-9, 0-5) would count as a...
Michigan State coach Tom Izzo released a statement today saying that Branden Dawson and Adreian Payne were involved in a fight Wednesday in the second story lobby of the team hotel. Izzo said, "I've spent my entire afternoon meeting with the players involved and they are both sincerely remorseful." Izzo said that neither player will start tonight and they will both pay for...
Branden Dawson was crumpled on the ground, clutching his surgically repaired left knee. He bounced back to play again and Derrick Nix scored 17 points to help No. 22 Michigan State pull away for a 66-56 victory over Nebraska on Sunday night. The Spartans, and Dawson in particular, held their breath early in the second half when the sophomore forward tumbled to the court in pain...
Michigan State forwards Branden Dawson and Adreian Payne were involved in a scuffle at a hotel before Wednesday night's game that led to police responding to the altercation. Spartans coach Tom Izzo said in a statement that the scuffle started with the off-campus roommates needling each other and led to a dented wall. He said Dawson and Payne will pay for any property damage...
MSU's Branden Dawson guards Nebraska player after injury scare. As the Spartans return to East Lansing, the No. 22 team took down the Nebraska Cornhuskers with a final score of 66-56. Michigan State basketball, with a record of 13-3 and a conference record of 2-1, defeated the unranked Nebraska (9-7, 0-3 Big10). Michigan State returned to their home court after defeating Iowa in...
Spartans! What is your profession?!?
On Wednesday, a pair of Michigan State basketball players were involved in an altercation which resulted in a busted lip and a dented wall.Head coach Tom Izzo identified the players as forward Branden Dawson and center Adreian Payne via statement. Neither player started the Spartans' game against Penn State on Wednesday as punishment."A scuffle that began as two players...
An altercation involving Michigan State basketball players Adreian Payne and Branden Dawson on Wednesday morning at the Nittany Lion Inn is under investigation by the Penn State University Police, according to Chief of Police Tyrone Parham. Both players punched each other in the face, Parham said. One shoved the other into a wall, causing damage to the wall. Both of them have cuts...
Team W L Tempo Off. PPP Def. PPP Eff Margin Michigan 3 1 63 1.21 0.94 0.27 Wisconsin 3 0 58 1.03 0.82 0.22 Indiana 3 0 72 1.07 0.91 0.16 Minnesota 3 1 67 1.17 1.01 0.15 Michigan State 3 1 68 1.02 0.93 0.09 Ohio State 3 1 66 0.97 0.89 0.08 Purdue 2 2 66 0.96 0.99 -0.03 Iowa 1 3 69 0.94 1.00 -0.05 Illinois 1 3 67 0.95 1.06 -0.11 Northwestern 1 3 63 0.95 1.15 -0...
College Basketball News

Delivered to your inbox

You'll also receive Yardbarker's daily Top 10, featuring the best sports stories from around the web. Customize your newsletter to get articles on your favorite sports and teams. And the best part? It's free!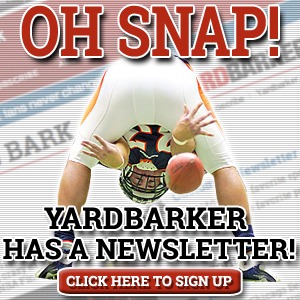 Latest Rumors
Best of Yardbarker

Today's Best Stuff

For Bloggers

Join the Yardbarker Network for more promotion, traffic, and money.

Company Info

Help

What is Yardbarker?

Yardbarker is the largest network of sports blogs and pro athlete blogs on the web. This site is the hub of the Yardbarker Network, where our editors and algorithms curate the best sports content from our network and beyond.