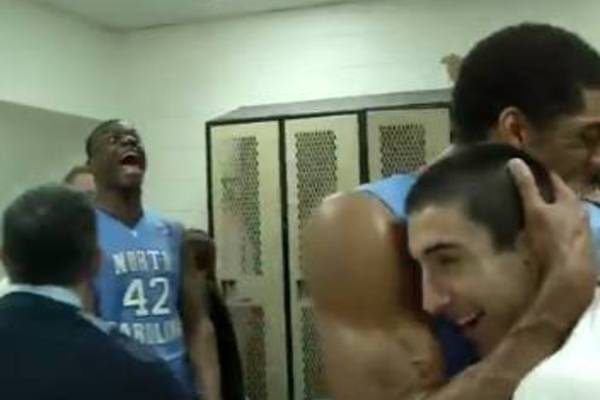 Roy Williams' Tar Heels played well in last night's impressive win over number one ranked Michigan State. Understandably, the team which lost its top 25 ranking after a disappointing loss to UAB, was happy about the win. Being proud of a hard fought victory against a Final Four caliber Michigan State is fine, especially after losses to Belmont and UAB that are totally uncharacteristic of such a storied program. But a celebratory locker room like one you'd find after winning a game that puts you into the Final Four, is a bit much. What happened to the UNC team with so much confidence and swagger that winning was normal? Is this such a down year that a MSU victory evokes so much excitement? I don't think so. The Tar Heels are a good, albeit inconsistent, team that has managed a 5-2 record AND defeated two top 5 teams without their #1 player. Roy Williams dancing in the locker room after an early season win? That's not the UNC I know. Act like you have the history you have. Act like y...
Read the rest of this story...
TEAMS:

MORE FROM YARDBARKER

Tar Heels News

Delivered to your inbox

You'll also receive Yardbarker's daily Top 10, featuring the best sports stories from around the web. Customize your newsletter to get articles on your favorite sports and teams. And the best part? It's free!