With the fall semester underway on many Big Ten campuses, it's time for our final look at who's coming and going in the Big Ten for the 2014-2015 season. Illinois (20-15, 8th place tie, NIT second round) · Arriving: Aaron Cosby (Seton Hall, eligible this season), Ahmad Starks (Oregon State, eligible this season), LeRon Black (247Composite […] The post A final look at who's...
The 2013-14 season didn't provide the results the Illinois Fighting Illini hoped for, with John Groce's team landing in the Postseason NIT and finishing the year with a 20-15 record. Illinois will return all five starters from that team, led by guards Rayvonte Rice (15.9 ppg, 6.0 rpg) and Tracy Abrams (10.7, 3.5, 3.2 apg), and one of the positives from last season was the amount...
Fighting Illini Basketball – Aaron Cosby may be better than people think. Cosby is a big time player who lives for big time games, and in the B1G Conference, those are the type of players that are needed in order to win. Illinois has had some good players the past two seasons under John Groce but he has lacked that killer instinct, big game type of player. Former players like Brandon...
Aaron Cosby – No. 11 Junior Louisville, Kentucky Northfield Mount Hermon (Mass.) High School 6'3″ 195 lbs. Guard Aaron transferred to Illinois after a two year stint at Seton Hall. Cosby is currently sitting out this year per NCAA rules and will return next season. During Cosby's tenure with Seton Hall he started 58 of 65 games. Aaron Averaged 9.8 PPG and shot just over...
On March 24th, the Illinois Fighting Illini basketball program suffered a gut-wrenching defeat to cap off an amazing 12 or so months for the program.  It might sound strange to use the terms "cap off" and "amazing" to describe a loss, but I meant it. I also meant gut-wrenching, but I won't rehash the end of that game. The Illini's inspired effort to nearly...
Aaron Cosby was the Seton Hall Pirates second leading scorer during his sophomore season, averaging 12.6 points per game. After living the Big East program, he appeared to have many potential landing places. Then Aaron Cosby limited it to just the Illini and Mizzou. Well, The Cosby Show is officially coming to Illini basketball. How's that for "Braggin Rights," Missouri? "I...
CHAMPAIGN - Seton Hall transfer Aaron Cosby committed to the Illini staff Friday while on a visit to the school.
by Josh Adams Managing Editor @NCAAhoopspdigest Aaron Cosby/shupirates.com Former Seton Hall guard Aaron Cosby has announced his decision on where he will transfer to after leaving the Pirates after this season. He will take his talents to Illinois after sitting out a year.  Cosby tweeted out "I-L-L....." to announce his decision around midnight Friday night on...
It's been a tough season for the Seton Hall basketball program. Kevin Willard's team has won just one of their last fifteen games and is currently 2-13 in Big East play. This is the worst season for the Pirates in 29-years. Things may be going from bad to worse for Kevin Willard. Steve Politi of NJ.com is reporting that Seton Hall's second leading scorer, Aaron Cosby, will...
Aaron Cosby scored 19 points and Fuquan Edwin finished with 15 as Seton Hall never trailed in its 76-49 victory over Maine on Wednesday night. Seton Hall (4-1), meeting Maine (0-4) for the first time, improved its record against America East Conference opponents to 13-1. The Big East team hasn't lost a game to an America East squad since 1963. Cosby, a sophomore guard, scored...
MORE STORIES >>
College Basketball News

Delivered to your inbox

You'll also receive Yardbarker's daily Top 10, featuring the best sports stories from around the web. Customize your newsletter to get articles on your favorite sports and teams. And the best part? It's free!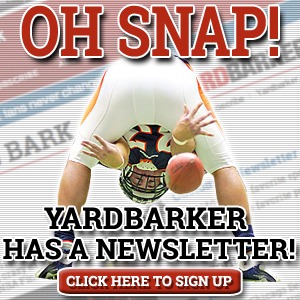 THE COLLEGE BASKETBALL HOT 10