Michael Williams scored 23 points and Alex Harris scored 10 of his 16 points in the second half as Cal State Fullerton topped Cal State Northridge 82-81 on Thursday night. Fullerton (10-17, 5-8 Big West Conference) jumped out to a 14-4 lead just more than 5 minutes into the game and never trailed in the contest. Northridge (14-16, 6-8), however, wouldn't go away without a fight...
Alex Harris scored 22 points and Michael Williams added 20 as Cal State Fullerton defeated UC Davis 74-64 Thursday night. Cal State Fullerton took a 10-point lead into the break before Georgi Funtarov hit a 3-pointer to pull UC Davis within 46-39 with 16:34 to play. Williams answered with five straight points to stretch the lead to 51-39 and the Titans led by double digits the rest...
Alex Harris made seven free throws in the final 1:17 to secure Cal State Fullerton's 59-51 victory over Sacramento State Saturday. Harris led Cal State Fullerton (5-7) with 12 points and Michael Williams added 10. Sacramento State (3-5) led most of the first half, taking a 25-15 lead on a 3-point shot by Mikh McKinney with 3:37 remaining. The Hornets held a 29-21 advantage...
Alex Harris scored 19 points to lead Cal State Fullerton to an 86-73 win in their home opener Saturday. Cal State Fullerton (2-1) had a 13-5 run early in the first half as they jumped out to a 40-34 halftime lead. Marquis Horne drilled two 3-pointers, and Harris added one of his own to push the Titans to a 16-5 run to start the second half. The run gave Cal State Fullerton a 56...
MORE STORIES >>
College Basketball News

Delivered to your inbox

You'll also receive Yardbarker's daily Top 10, featuring the best sports stories from around the web. Customize your newsletter to get articles on your favorite sports and teams. And the best part? It's free!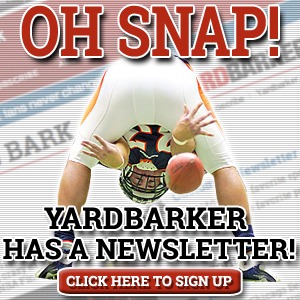 THE COLLEGE BASKETBALL HOT 10