Anthlon Bell has hit over half of his last 39 3-pointers and hopes to build on his career-high 28-point effort last week when Arkansas (22-11) visits Cal (21-13) Monday night at 10 p.m. CST in an second-round NIT game.
Anthlon Bell scored a career-high 28 points to lead Arkansas to a 91-71 win over Indiana State in the first round of the NIT Tuesday night in Bud Walton Arena. Arkansas had another chance to play in Bud Walton Arena this season. The spectacular 110-point finish over Ole Miss on March 5th was thought to be their last home game of the season, but they were wrong. Bell single-handedly...
Anthlon Bell scored 18 of his career-high 28 points in the first half as the host Razorbacks led most of the way in holding off the Sycamores in the first round of the NIT. Bell was 7-of-9 from the field, including 4-of-6 from 3-point range, in the first half for third-seeded Arkansas (22-11), which trailed only 1-0. Alandise Harris scored 13 off the bench, Rashad Madden and Michael...
Arkansas Basketball: Things in favor of the HogsBobby Portis/Rashad Madden (Photo Credit: Nelson Chenault/USA Today Sports) After Arkansas' win over Mississippi State Saturday, everything is falling in line for the Hogs to have a chance at a postseason bid. The Razorbacks defeated Mississippi State in Starkville, 73-69. Sophomore Anthlon Bell led Arkansas with 19 points. Good to...
Anthlon Bell scored a career-high 19 points to lead Arkansas to a 73-69 victory over Mississippi State on Saturday, its first win in Starkville in 14 years. Arkansas (18-9, 7-7 Southeastern Conference) shot 44 percent (28-of-64) from the field and hit eight 3-pointers, seven in the first half. The Razorbacks have now won five of their last six. Bell was 8-of-15 from the floor and...
Bobby Portis, Coty Clarke (Photo Credit: Gareth Patterson/AP) With the 89-49 win over High Point Saturday night, the Arkansas basketball team finished the 2013 calendar year undefeated at home and moved Arkansas' home win streak to 22 games, the fourth-longest streak in the country. The Razorbacks defense controlled the game. They forced a season-high 25 turnovers off of a season...
Mike Anderson (Photo Credit: Beth Hall/AP) It hasn't been an easy rebuilding process for Arkansas basketball head coach Mike Anderson. Anderson was hired in March of 2011 as the head basketball coach, almost two decades after he won a national championship at Arkansas as an assistant coach under his mentor, Nolan Richardson. Taking after his mentor, Anderson wants to play what...
Anthlon Bell had 18 points and Michael Qualls added 16 as five players finished in double figures in a season-opening 99-65 win for Arkansas over Southern Illinois-Edwardsville. Alandise Harris added 15 points off the bench for the Razorbacks, who have now won 15 straight games at home. It was their 18th straight season-opening win. Arkansas (1-0), which was 18-1 in Bud Walton...
Arkansas sophomore guard Anthlon Bell has hit eight 3-pointers combined in the Red-White and first exhibition game of the season and hopes to keep it going offensively and defensively in another exhibition against Division II Northeastern State Tuesday night at Bud Walton Arena.
Anthlon Bell is so close. The freshman guard from Arkansas is just one letter off from being the all-time captain of the Athlon Sports College...
MORE STORIES >>
College Basketball News

Delivered to your inbox

You'll also receive Yardbarker's daily Top 10, featuring the best sports stories from around the web. Customize your newsletter to get articles on your favorite sports and teams. And the best part? It's free!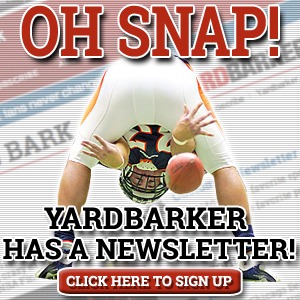 THE COLLEGE BASKETBALL HOT 10